Transformation of the Day: Jeena lost 83 pounds. Faith, fitness, and Keto are the tools she used to transform. This proud mom of four decided to commit fully to Keto in 2018. After losing 30lbs in 3 months, she was hooked. Check out her story.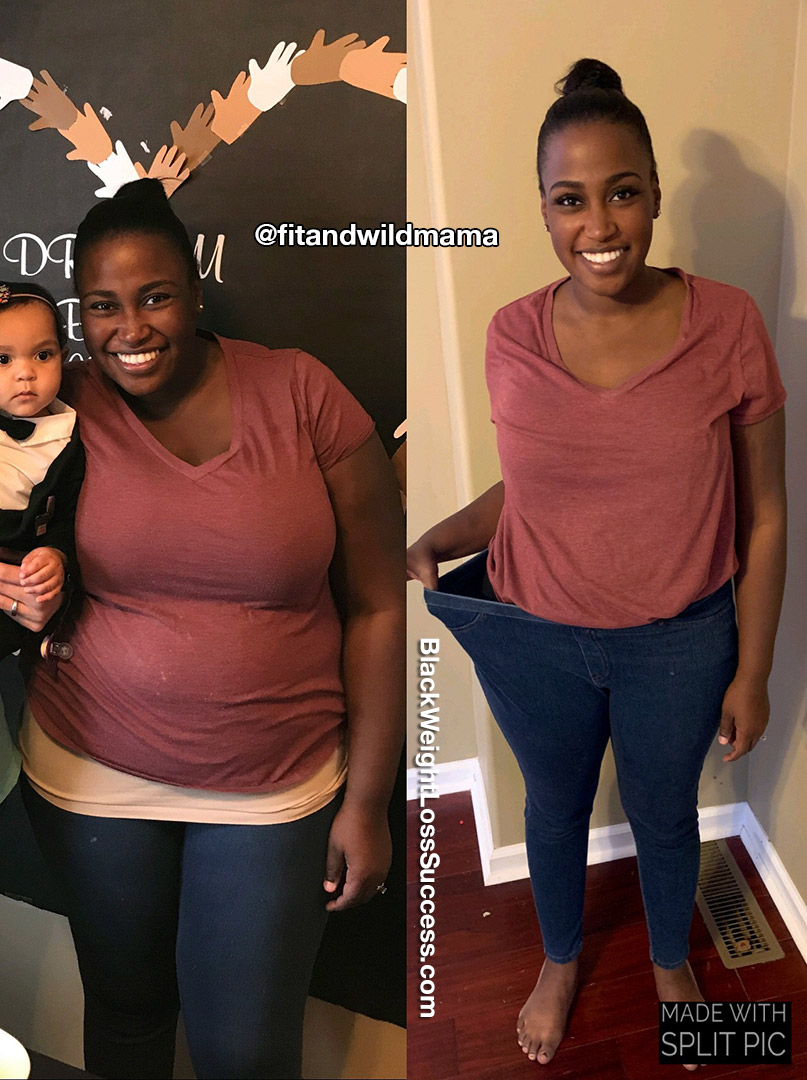 I'm a mother of four, and I gained most of my weight after pregnancy. I was nursing and eating whatever the children didn't finish because I didn't want to waste food.
I started Keto on Jan 17, 2018, after my youngest daughter's birthday. I took family pictures and didn't even post them on social media because I couldn't even recognize who that person was anymore. I made a promise to myself that I would give myself three months before I thought about quitting or cheating. It took Jesus three days to come back from the dead, and He was perfect! Since I'm nowhere near as perfect as Him, three months was an ideal place to start.
I lost 30 lbs in those three months. Since then, I've never looked back! Overall, I've lost 83 pounds and have kept it off for 8 months! I have decided to make Keto my permanent way of eating for life. No sugar or carbs for me! My starting weight was 276 pounds, and my current weight is 193 pounds. (Height: 5ft, 7.5 inches)
Favorite Keto Foods: Some of the meals I ate a lot was Lily's stevia-sweetened chocolate and salted almond butter for my sweet cravings. I also ate egg roll in a bowl!
Exercise Routine: I workout 3-4 times a week. My workouts consisted of walking 5-8 miles when I first started Keto to begin building my endurance. When I started seeing results, I started doing Beachbody workouts, like LIIFT4.
My Biggest Lessons were:
1. Keep my meals simple: Protein Veggie and Fat
2. Track your food: Keto isn't just about eating all the bacon, steak and butter and losing weight. You need to figure out the right macros for your body/goal weight and stick to it.
3. My cheat days: When I was losing weight, it didn't mean I got to eat whatever I wanted on my cheat days. It was about eating the same Keto approved food but more of it! This made the day after the cheat day way more manageable. Now that I'm maintaining, I only have cheat days on vacation where I let myself indulge in non-keto foods.
My Biggest Tip: Consistency and sticking with it. I've started so many diet and exercise programs to give up within a week or binge on junk food. When I started Keto and Beachbody, I told myself to stick with it for at least three months, no matter what results I got. If I didn't like it after those three months, then I could move on. However, I didn't move on because I stuck with it and I saw the results I wanted. I used those results as motivation to keep going.
Another tip that I don't often share is that I started my new healthy lifestyle with prayer! Our Heavenly Father wants us to be healthy and happy. We all know that we can achieve anything through Him.
Instagram: @fitandwildmama