This month we will work our thighs and butt with squats while we get our STEP on! Break out that pedometer or fitness tracker. The fun starts on July 1st. Join us!

1. Download this month's printable calendar. (PDF FILE)
Each day you'll have a squat goal (the number on the left – 15 to 70 squats per day) and a step goal range for daily total steps (the larger numbers on the right with the "/" between them).
2. Leave a comment below and tell us your health and fitness goals for July?
3. Check-in daily on our Facebook page or our Instagram to stay accountable and motivated. We will post a check-in post each evening. We also have a FitBit Group.
Work at your own pace. If you go from 1 squat a day to 20 over the course of 21 days, that is PROGRESS!
Need to know how to do a squat correctly? Need to modify the move?

Check out the videos below.

Add these squats to your regular workout routine. You don't have to do them all at one time. You can break the number into sets and do the sets at different times of the day.

More Advanced? If the step totals are too low for you, create daily goals that work for your level of fitness.
Brisk walking, jogging or running… it's your choice.
A fitness tracker or pedometer will help you track your steps. You can also us a mobile app, like Apple's Health app or the Samsung Health app.
Note: If you CAN'T do squats, don't. Omit that part of the challenge and focus on walking or an exercise that is appropriate for you. If you're dealing with an recent or acute injury, back problems, knee problems or have any physical issues that limit your ability to do squats or to exercise in general, this may not be the challenge for you. Talk with your doctor for guidance.
---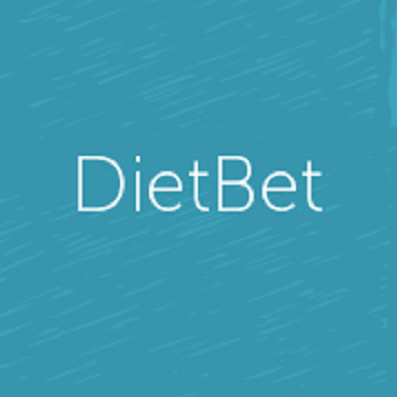 BONUS CHALLENGE: Our July DietBet begins on July 8th with a photo weigh-in July 6-8th. Our 4,969 DietBet participants have lost a total of 28,548 pounds and spilt $151,795 in bets!
Do you need a push? Has your willpower and drive to create the healthy life you deserve fallen off? Is 4% of your weight a reasonable goal for the month? If this sounds like you, we've got the accountability and motivation you've been looking for. It's time to get on track with your goals and take action this summer. Join Us Today!
---
Squat Videos
How To for Beginners

Modifying Squats

If you can't do squats, wall sits may be an easier option.

Tired of plain old squats? Try these variations.

Remember: Ultimately, the number squats your do or steps you take will depend on your level of fitness. The calendar is just meant to motivate you, but it's not the law. If you need more rest days, take them. If squats are too hard on your knees, choose a different exercise to challenge yourself. It's ok to keep a slower pace if you are a beginner and build up to doing more over the course of the month. Do what works best for you.
What Should You Eat? Whether you Eat Clean, Paleo, Vegetarian, etc., I suggest that you eat well balanced meals. Eat meals that are full of healthy, unprocessed foods. Use our Clean Eating Foods List and Clean Eating E-book for guidance. Also, there are a lot of free, healthy meal plans online. Here are a few sources.
Disclaimer: Before starting any exercise program, please consult with your doctor. We cannot be held responsible for any injuries resulting from attempting this exercise routine. If you have injuries that could be worsened, are pregnant, have knee issues, or are suffering neck and back pain, you should speak with a professional trainer about what workouts would be best for you. Do not attempt if you have current injuries, past surgeries or other physical issues/health issues that could be affected by exercise. Don't forget to stretch before and after working out to avoid injuries. If you feel pain or severe discomfort, stop.