Transformation of the Day: Kisha lost 112 pounds. When she felt like giving up, she would look at old photos to remind herself of how hard she was working to change her life. With portion control, cutting carbs and lots of exercise she made it happen. Check out her journey.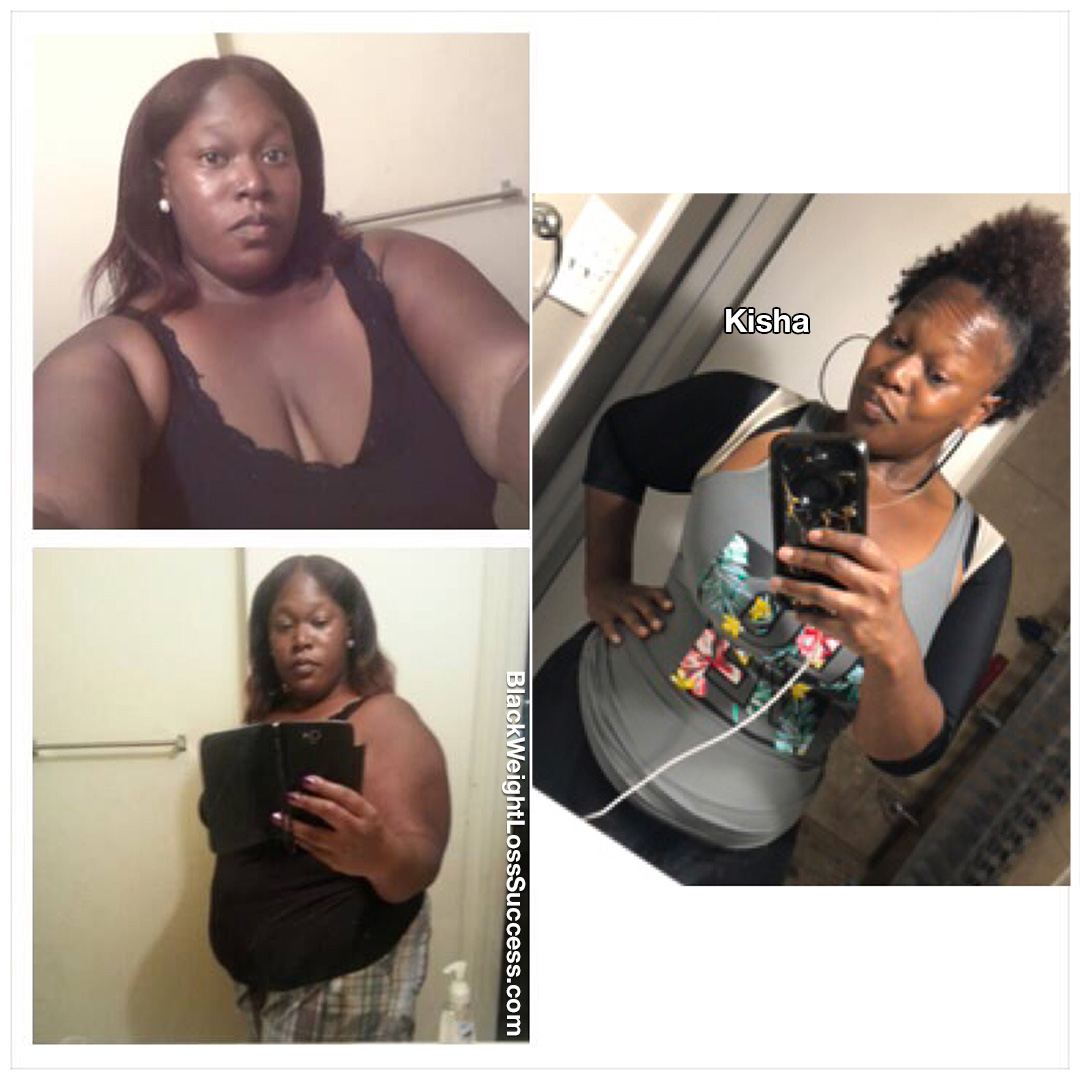 What was your motivation?
Heartbreak was my initial motivation.
What inspired you to keep going, even when you wanted to give up?
When I wanted to give up, I always returned to old pictures to remind myself that I could go back to that state of being if I stopped taking action.
How did you change your eating habits?
I starting eating healthy and used portion control. I ate more often but in small quantities. I cut out all bad carbs and added meal prepping to my journey. I also added greens to each meal and used Herbalife supplements.
What did your workout routine consist of?
I started strong by going to the gym almost every day. I would sometimes spend up to 5 hours working out. I took 3 -4 workout classes, and I was always challenging my body.
What was your starting weight? What is your current weight?
My starting weight was 330 pounds, and my current weight is 218 pounds.
What is your height?
5'5″
When did you start your journey? How long did your transformation take?
11/2017. I started noticing the change for myself around five months into it. My transformation is still in progress.
Is weight loss surgery part of your journey?
No, but I'm considering post-bariatric surgery to assist with the loose skin.
What is the biggest lesson you've learned?
Any change will start within your mind.
What advice do you have for women who want to lose weight?
Set your mind on it. Then, put your grind on it, listen to your body, and stick to your goal even after it's met. Also, there is no one-way method to challenge your body.
Record your starting point and get rid of the scale. Look for body changes, not numbers. Most importantly, create an image of the body you want and look at it daily. Feed your self conscious.