Transformation of the Day: Lisa lost 65 pounds. After years of trying various plans with temporary results, she found the motivation to be consistent and adopt healthy habits for good. A low carb diet paired with lots of exercise worked for her. Check out her journey.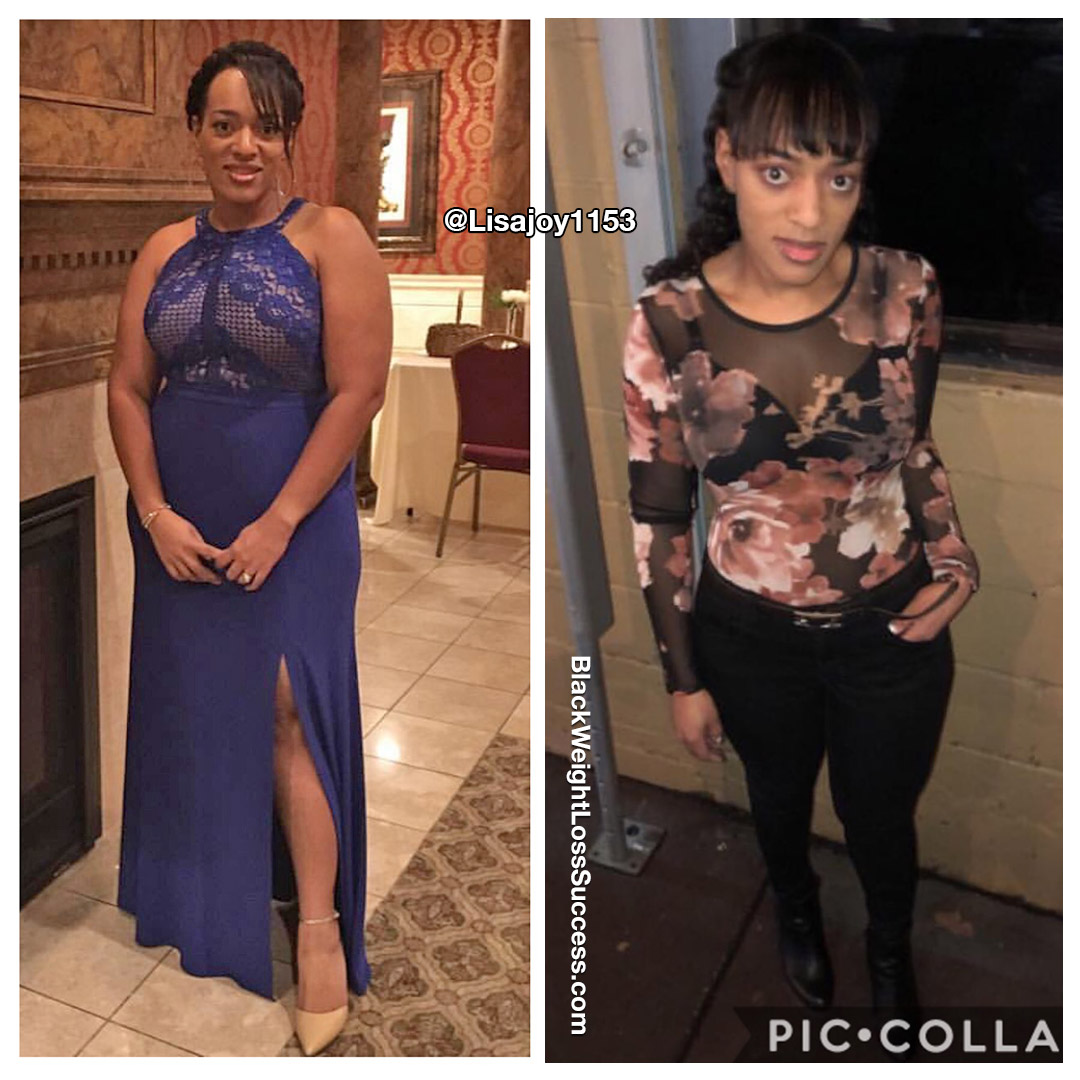 Over the years, I've lost 50 pounds more than once by following Weight Watchers, the South Beach Diet, and other plans/fads. They all work as long as you stick to the plan. The sad thing is that I didn't stick with it, and I gained back all the weight, over and over again. I was able to get back on track again in 2018. I got motivated, and I lost over 60 pounds.
When did you start your journey? How long did your transformation take?
I started in July 2018 and reached my lowest weight by April 2019.
What was your motivation?
My health and, to be totally honest, not feeling very attractive.

What inspired you to keep going when you wanted to give up?
What inspired me was knowing that I've been through ups and downs with weight so many times. I'm getting older, and it's just getting harder.
How did you change your eating habits?
I did strict calorie restriction. I focused on a low-carb diet (eating eggs, tuna, lean meats, salad, etc.)
What did your workout routine consist of? How often did you workout?
I work out at least three times a week. My workouts include three miles on the elliptical, Zumba classes, or kickboxing.
Starting weight/Current weight
As of today, I'm down 65.4 pounds from where I was last July. I'm not comfortable sharing the weight numbers, but I was a size 16. Now I wear a size 10 in most clothing.
What is your height?
5'4 1/2″
Is weight loss surgery part of your journey?
No, I was not a candidate for weight loss surgery.
What is the biggest lesson you've learned?
Weight loss is just part of the obstacle we face.
What advice do you have for women who want to lose weight?
Weigh yourself regularly to stay on track. Also, find an accountability buddy.
Instagram: @Lisajoy1153