Update: Melody has lost 183 pounds.
---
Transformation of the Day: Melody lost 179 pounds. A near-fatal car accident, PCOS, sleep apnea and pre-diabetes could not stop this mom. She decided to turn her life around so that she could be there for her son for years to come. Check out her story.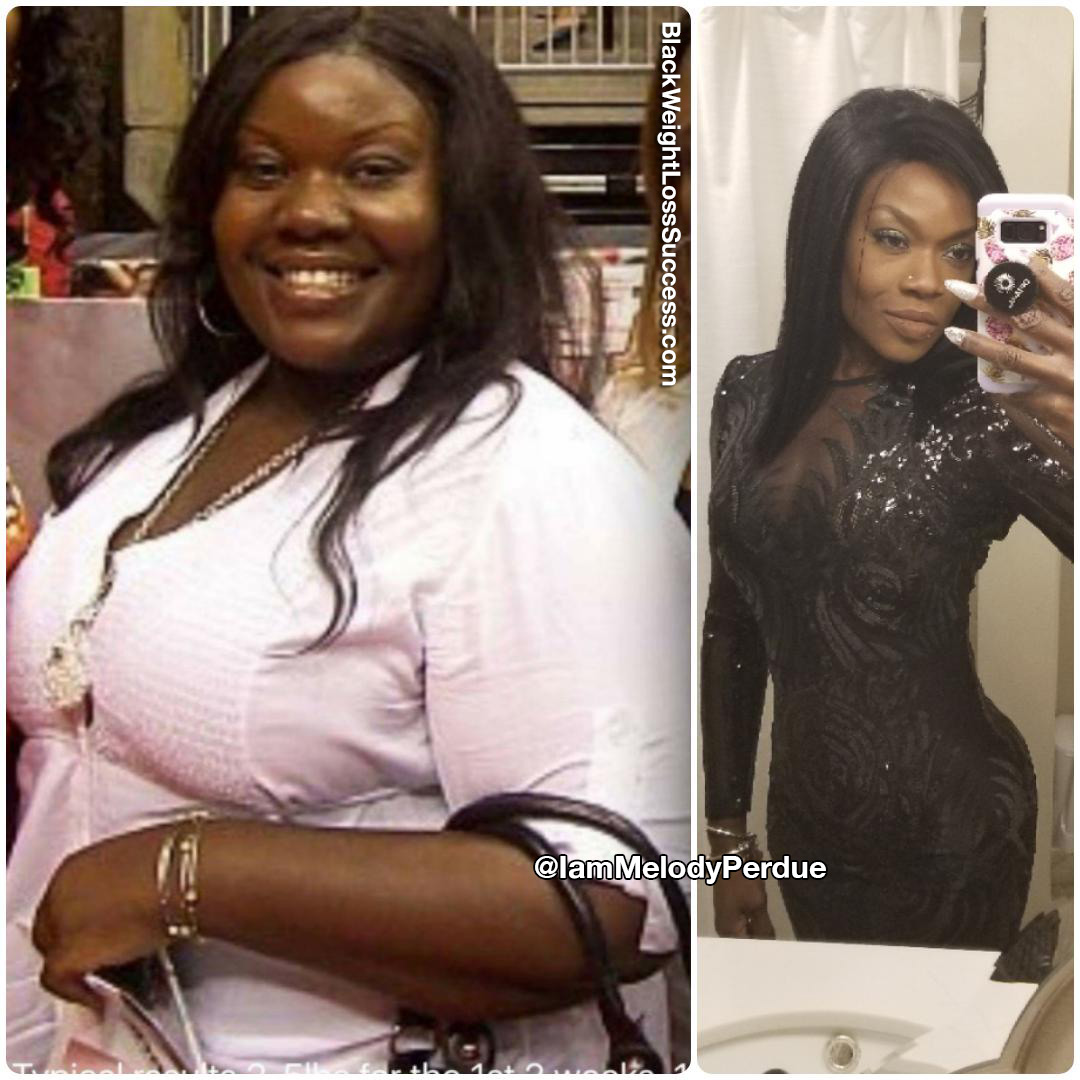 What was your motivation?
Ever since I can remember, I struggled with my weight. I tried several diets from the time I was in middle school, throughout high school and beyond. I never succeeded because I could not follow the program or if I stuck to a diet, I would lose 20-30lbs and eventually fall back to my old habits.
In 2012, weighing in at 283 pounds, I was in a near-fatal car accident. When I saw my MRI results, I couldn't believe my size. I found myself immobile, not only because of the crash, but also because of my weight. I was diagnosed with sleep apnea, pre-diabetes, and a mild case of PCOS.
In 2013, I found out the most exciting news of my life, I was pregnant! During my pregnancy, I ended up eating for two, maybe three. I weighed 307 pounds. It was at that point I knew it was time for me to transform my life and get healthy. I knew I had to get my life back on track, not only for myself, but for my baby and family. I wanted to be able to keep up with my son and be present during his childhood.
Once I knew I wanted to make that change, through diet and exercise, I have lost over 179 pounds during my journey and discovered a new me! Now I have a life that I have always dreamed of and I'm breaking the cycle of obesity.
I've climbed a mountain! I've jumped on a trampoline! And finally, at 33 years old, I learned how to ride a bike!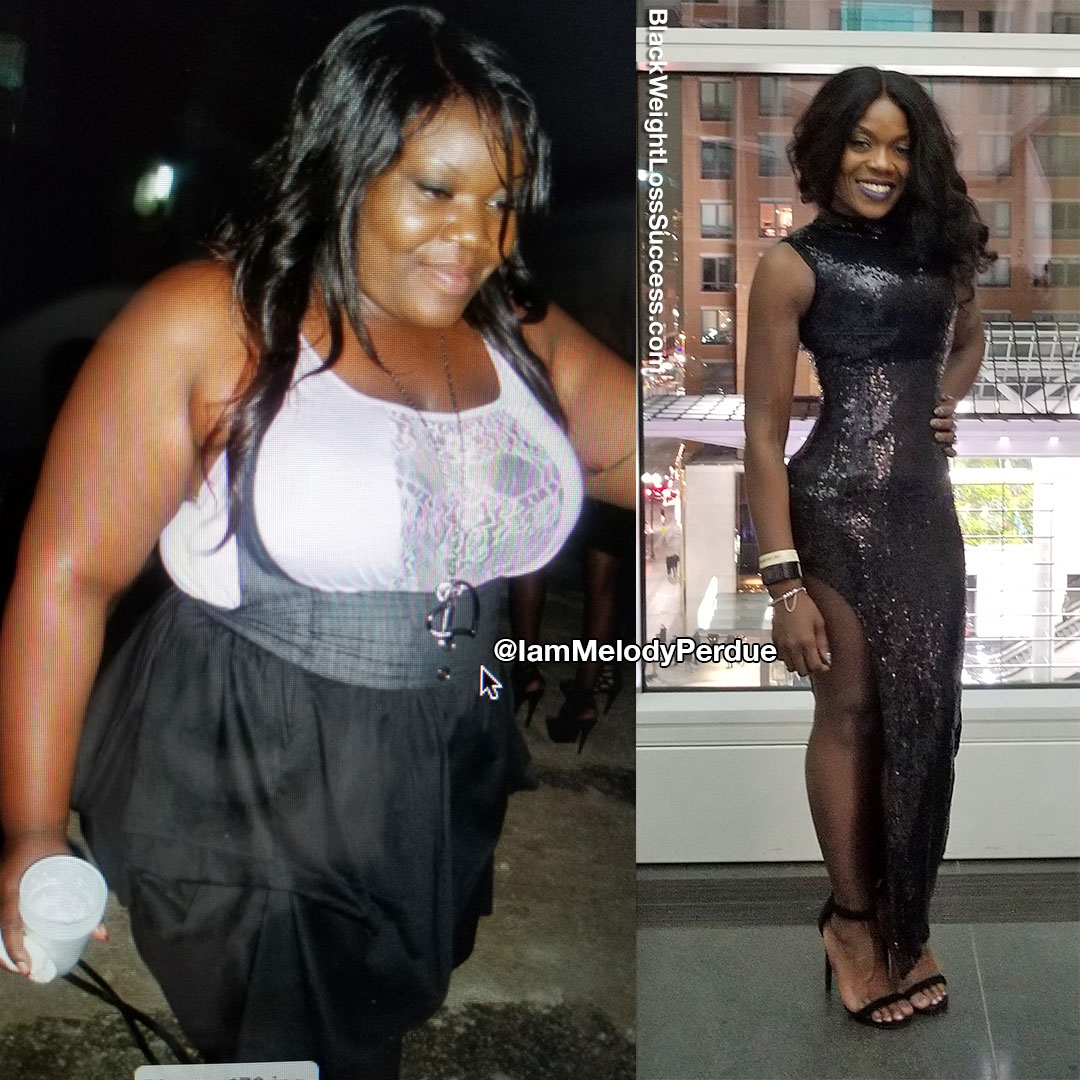 How did you change your eating habits?
My eating habits changed when I started a program that taught me how to eat six small balanced meals per day (Optavia). I was no longer eating about five king-sized Hershey's Symphony bars five days a week. I was no longer eating fried, greasy, fatty, starchy foods such as baked mac and cheese, loaded baked potato soup, and festivals/ fried dumplings daily.
What was your workout routine?
I began to exercise. However, I was doing what I loved. I walked three days per week for about 30-40 minutes.
What was your starting weight? What is your current weight?
My starting weight was 307 pounds, and I currently weigh 128 pounds. I am 5'4″.
When did you start your journey? How long did your transformation take?
I started my journey in 2013, and it took me approximately 15 months to reach my goal.
Is weight loss surgery part of your journey?
Weight loss surgery was not a part of my journey.
What is the biggest lesson you've learned?
The biggest lesson I learned is to not give up on myself. I know that I can do anything I set my mind to and I am worth it. I didn't gain the weight overnight, so I wasn't going to lose it overnight.
What advice would you like to share?
My biggest advice for others on a journey is to figure out their WHY, why do they really want to lose the weight. Whatever that is, keep it at the forefront. Also, do not let the negative chatter distract you and do not be afraid of plateaus!
Instagram: @IamMelodyPerdue
Check out Melody's People Magazine feature.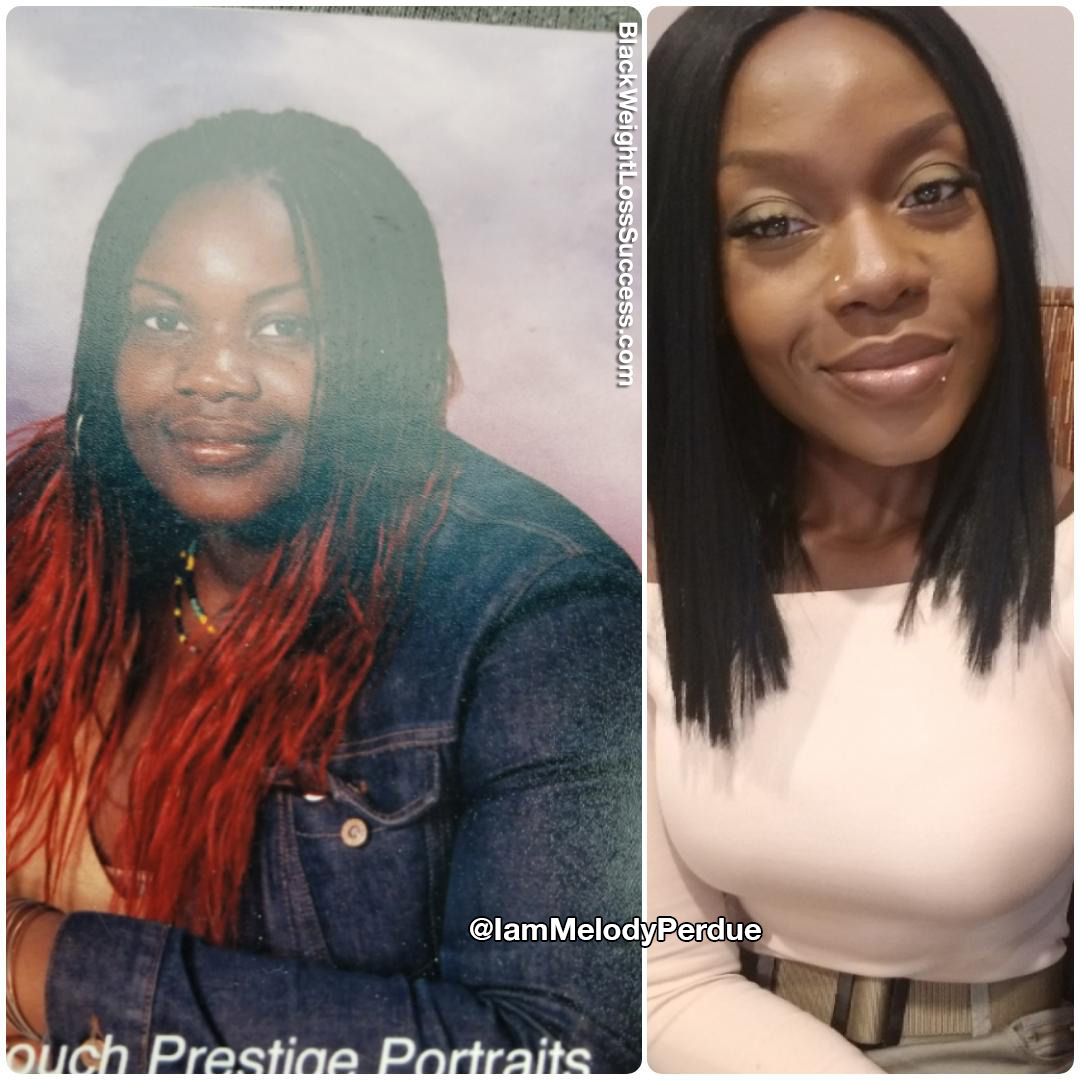 Disclaimer: Reference or link to any specific product, diet plan, exercise plan or service mentioned in the weight loss stories we share is for the information of our readers, and does not constitute an endorsement or recommendation by Black Women Losing Weight.