Transformation of the Day: Shanequa lost 69 pounds. This mom of three decided that she wanted to change her life before she turned 30. With patience, healthier eating habits, and home workouts, she has achieved excellent results. Check out her story.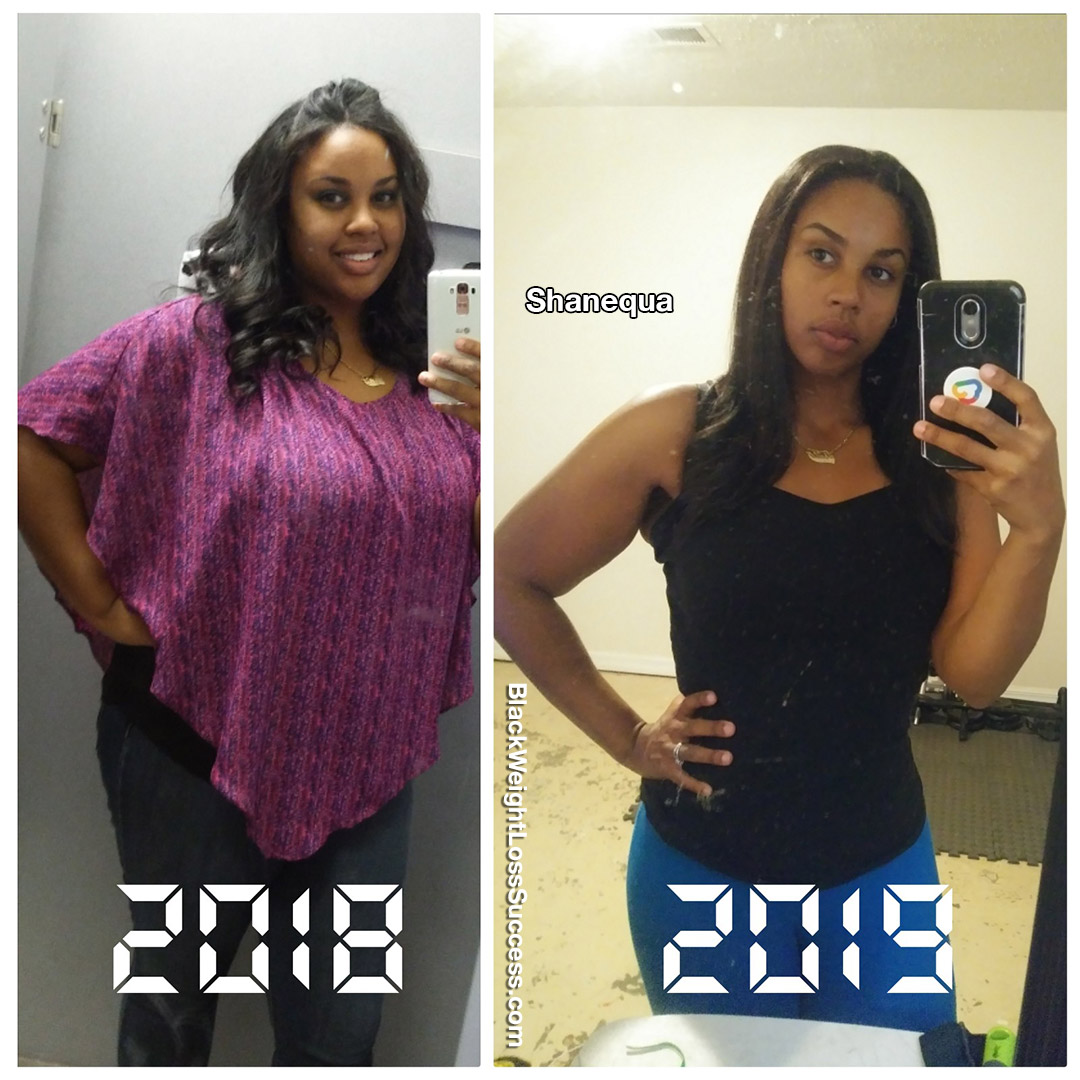 What was your motivation? What inspired you to keep going when you wanted to give up?
I understood that I was my true competition and that the reason that I wasn't where I wanted to be physically was because I was the only one getting in my way.
How did you change your eating habits?
I did not use a specific eating or diet program. I still have my days where I don't eat the best foods, but I don't eat fried foods or fast food. I try to choose protein and veggies most of the time. It's a transition that takes time.
What did your workout routine consist of? How often did you workout?
I work out at home 4 to 5 days a week. I jog a mile and a half and do 30 minutes of weight training.
What was your starting weight? What is your current weight?
My starting weight was 236 pounds, and my current weight is 167 pounds.
What is your height?
I am 5 feet, 7.5 inches tall.
How long did your transformation take?
One day, I sat down, and I said, "I have to get it together before I turn 30.", and just took this journey one day at a time. I am still not at my goal weight, but I have been at this for one year.
Is weight loss surgery part of your journey?
I had a tummy tuck four months ago. Due to always being overweight in the past and having three children, I had loose skin. This surgery was the best decision I could have made.  
What is the biggest lesson you've learned so far?
That to have lasting results takes time, and you will have setbacks, but it is about not giving up.
What advice do you have for women who want to lose weight?
Don't get frustrated or take short cuts. It will take time to change your life, but you will learn things about yourself during the process that will make you a better and stronger you. Also, don't measure your success by the number on the scale.