Transformation of the Day: Shayla lost 27 pounds in 15 weeks. Her transformation has been internal as well as external, resulting in new confidence and better performance as a runner. Improving her plant-based diet and working with an online trainer gave her the results she was looking for. Check out her story.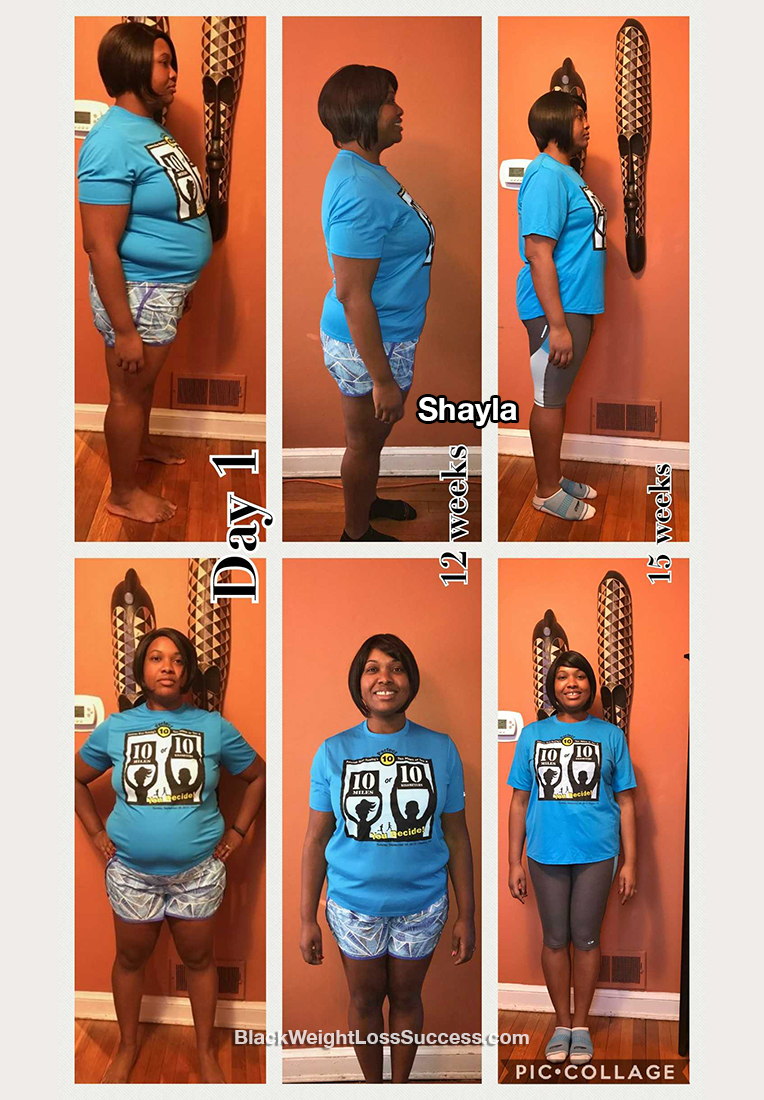 I am still a work in progress, but I am really excited and happy about my results thus far. Through a combination of predominately plant-based eating and consistent exercise, I have been able to release just under 30 pounds in about 4 months. I was able to do this under the expert guidance of my trainer, nutritionist and coach, Jeanette Chandler. I started working out with the Fit with Jeanette online program and have had not only an external transformation, but an internal one as well. I am the smallest I have been in over a decade and so much more confident. I am also a runner and my times have improved greatly. I can run with much less pain and no longer need various supports to make it through my runs. In addition, I've been able to manage my diabetes through natural remedies. I still have a long way to go, but I know that if I continue to put in the effort I will get there.
What was your motivation? What inspired you to keep going when you wanted to give up?
I knew I needed to do something when I was dancing to the Hotdog dance (a Mickey Mouse song) and got winded. I was also tired of feeling icky and having to wear what I like to call "my stretchy clothes" to work all of the time. I wanted to be able to go in to work with a more tailored look and feel confident about it.  I am also a Type 2 Diabetic and I knew that if I didn't change and take control of my health that the disease would destroy my body.
My great uncle always used to say, "Do you eat to live, or do you live to eat?"  I truly lived to eat, but now I eat to live.When I want to give up, I think about how far I've come. I check my blood sugars, look at myself in my much smaller clothes and just keep going.  I also check in with Jeanette and her accountability group every single day.
How did you change your eating habits?
I gave up meat early in 2017, but I was still not really eating healthy. Just because you become vegetarian doesn't mean there isn't tons of junk food and processed foods that can keep weight and other issues on you. I was pretty much a "French fryitarian"… lol.  I really started focusing and gave up eggs and dairy in October. That's not to say every now and then I don't have a treat, but when I cook my food at home there is no meat, eggs or dairy. When I go out, I am more flexible and may have something with dairy or eggs in it, though I do try to avoid that.
Eating wise, I also followed what my coach Jeanette recommended.  I started really watching my portion sizes and made sure that I ate multiple times a day.
What did your workout routine look like?
I worked out at home for the most part, with running or yoga classes mixed in. I started with a 90 day program that ranged from 15 minutes to about an hour per session. It was fun and got my heart pumping. I also incorporated my long runs on the weekends. The program really helped me with my running as well. I workout 6-7 days a week, but some days my workouts might be 30 minutes and that's it. I just want to make sure that I do something because being consistent is really important for me to stay on track.
What was your startingweight? What is your current weight?
My starting weight in late October 2017 was 237 pounds.  My current weight is 210 pounds. I am 5'6".
These pictures represent 15 weeks of hard work and dedication.
What is the biggest lesson you've learned so far?
The biggest lesson I've learned is that it is a process. I have been fighting against obesity my entire life and I must be patient. The weight is not going to come off overnight. I want this to be a lifelong success.
I also learned to celebrate the non-scale victories.  Sometimes the scale just doesn't want to move, but the inches will come off, the A1C will lower, your skin will clear up and you just may feel better in general.
What advice do you have for other people who want to lose weight?
Find an accountability partner. Checking in with someone is so helpful and you can talk about your struggles together, as well as celebrate successes.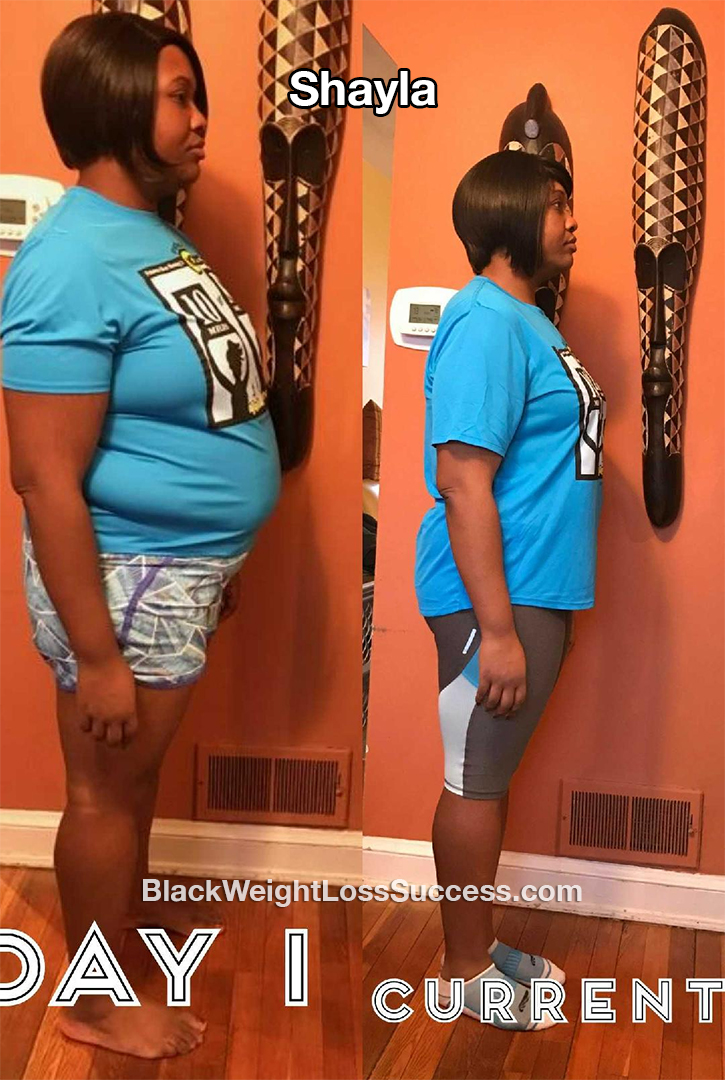 Disclaimer: Reference or link to any specific product, diet plan, exercise plan or service mentioned in the weight loss stories we share is for the information of our readers, and does not constitute an endorsement or recommendation by Black Women Losing Weight.