Transformation of the Day: Tiffanie lost 90 pounds, going from a size 24 to a size 16. She was already starting to feel uncomfortable with her weight, when a car accident gave her a fractured ankle. That led to more weight gain. Fed up, she started eating right and working out to release the weight. Check out her transformation.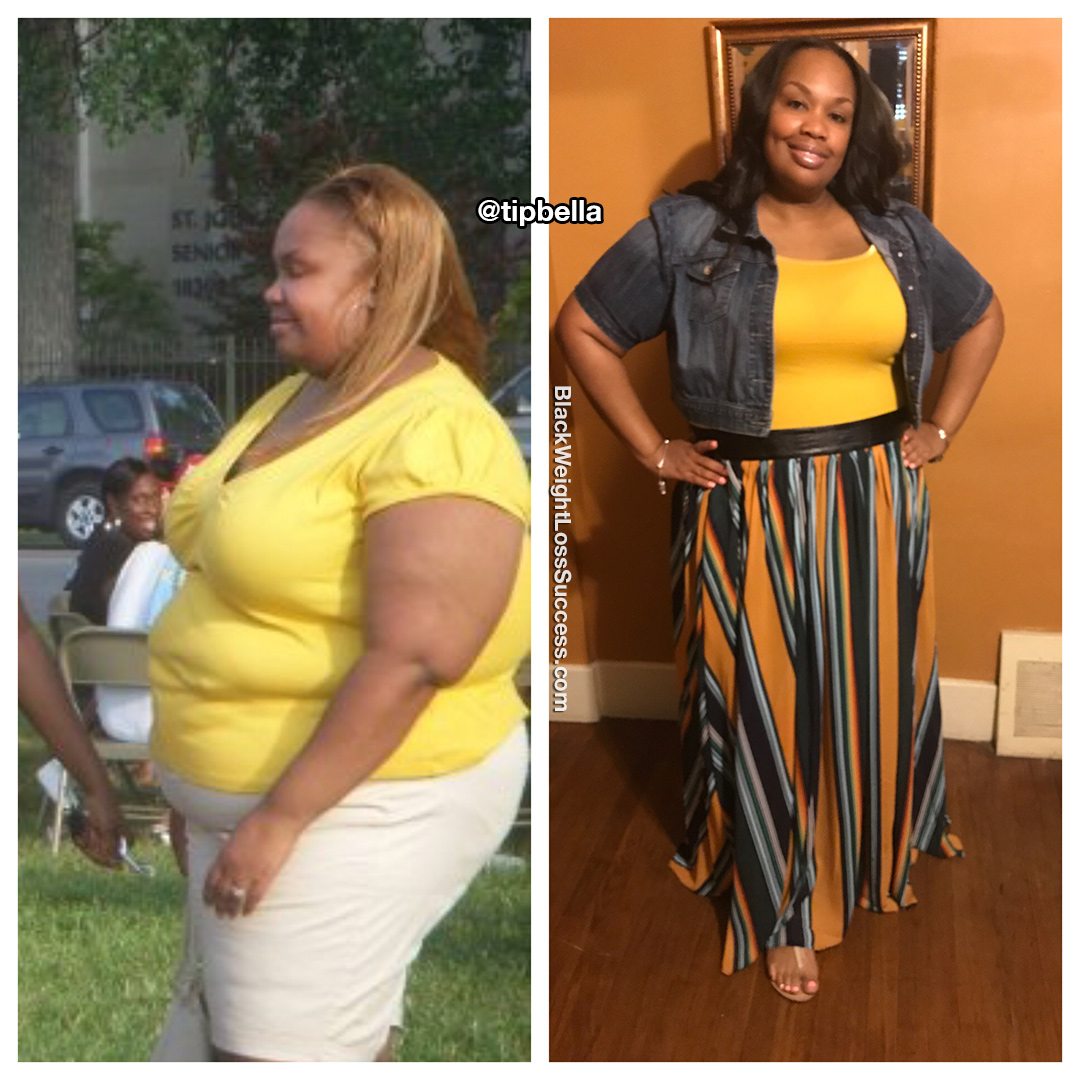 What was your motivation?
I have always been a plus size girl, but I started to feel uncomfortable. In 2015, I got into a bad car accident that left me with a fractured ankle and back problems. Not being able to put pressure on my ankle for months, caused more weight gain. In 2016, I decided that I needed a change. I began eating right, and started exercising in the morning and at night.
How did you change your eating habits?
I stopped eating fast food and fried foods.
What did your workout routine look like?
I mostly used the treadmill every day. I started off working out for 30 minutes per session and later increased to 1 hour… then 2 hours.
How much weight have you lost?
My total weight loss is 90 pounds and I'm still going. My clothing size was a size 24. I now wear a size 16. I'm 5 feet, 9 inches tall.
What is the biggest lesson you've learned so far?
I've learned that being healthy makes you happier.
What advice do you have for other people  who want to lose weight?
To anyone trying to lose weight, I would say that it's a "mind over matter" situation. You have to have a strong mind to see results.
Instagram: @tipbella