Transformation of the Day: Tiffany lost 102 pounds. She was suffering from multiple conditions, including high blood pressure, PCOS, and pre-diabetes when she decided to embrace a healthier lifestyle. This Alpha Kappa Alpha soror's hard work has paid off. She was able to stop taking all the medications she was previously on. Check out how she took action.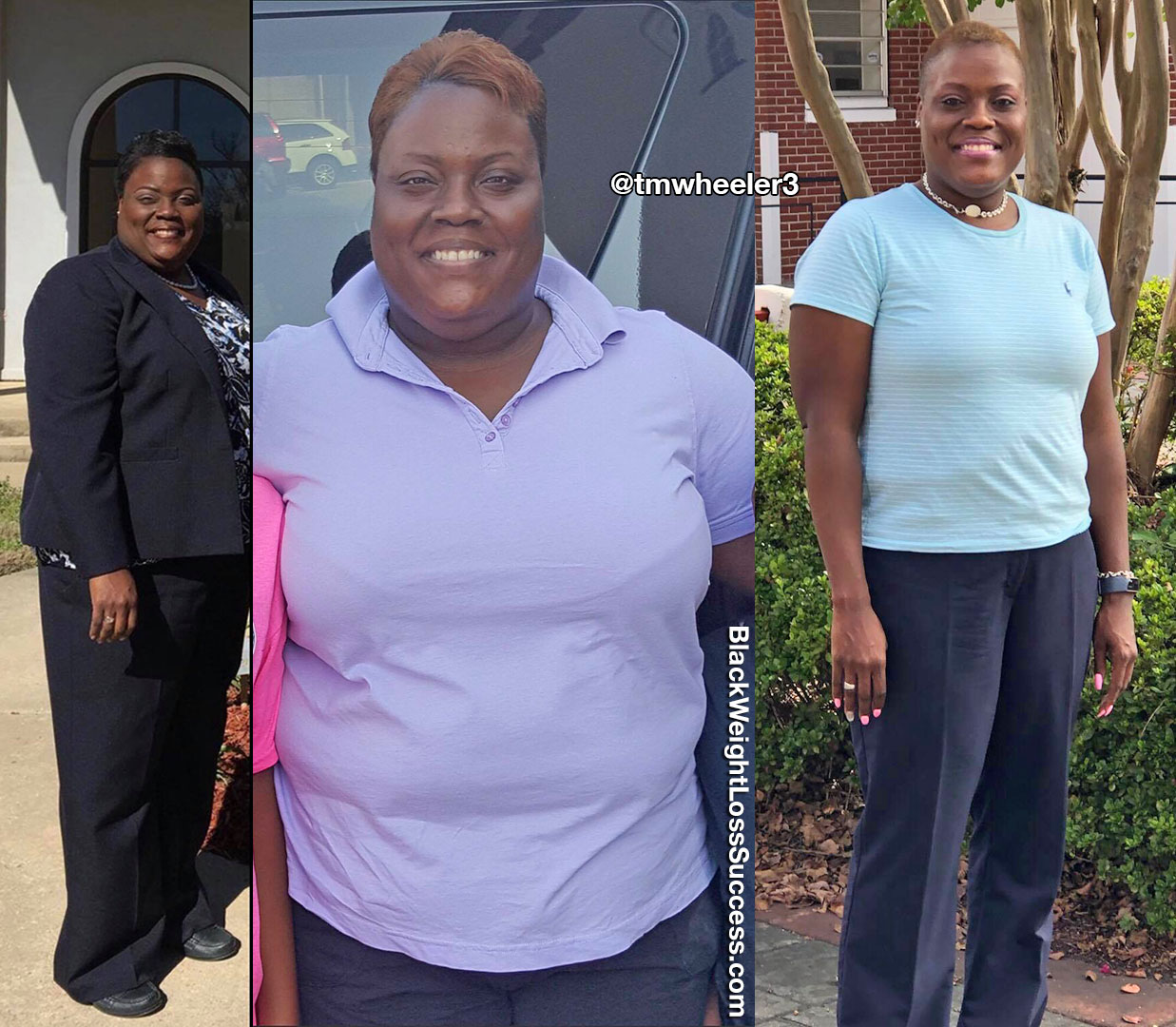 I have lost 102 lbs so far. I had high blood pressure, PCOS, pre-diabetes, acid reflux, and inflammation in my joints, which caused constant pain. I started my journey in December 2017. It took 18 months to lose 102 pounds. Today, I'm off all the medications I was taking. Thanks be to God for the great things He has done.
What inspired you to keep going, even when you wanted to give up?
My inspiration was the fact that I was no longer in pain from inflammation. I was also motivated by the visible weight loss, the overall feeling of better health, and knowing that I was gaining a better quality of life for my son and me.
How did you change your eating habits?
I cut out all meat, processed foods, dairy, sugar, and caffeine for three months. The pain left within two days of me changing my diet. The pounds just melted away. I now eat mostly vegetables, drink almond milk with vegan protein powder, and eat very little meat or junk food. My cravings have changed significantly. Most sugary food makes me feel sick now.
Tell us about your workout routine.
My workout consists of a lot of walking and doing squats. I walk every day using a Fitbit to count my steps. My daily goal is 10,000 steps.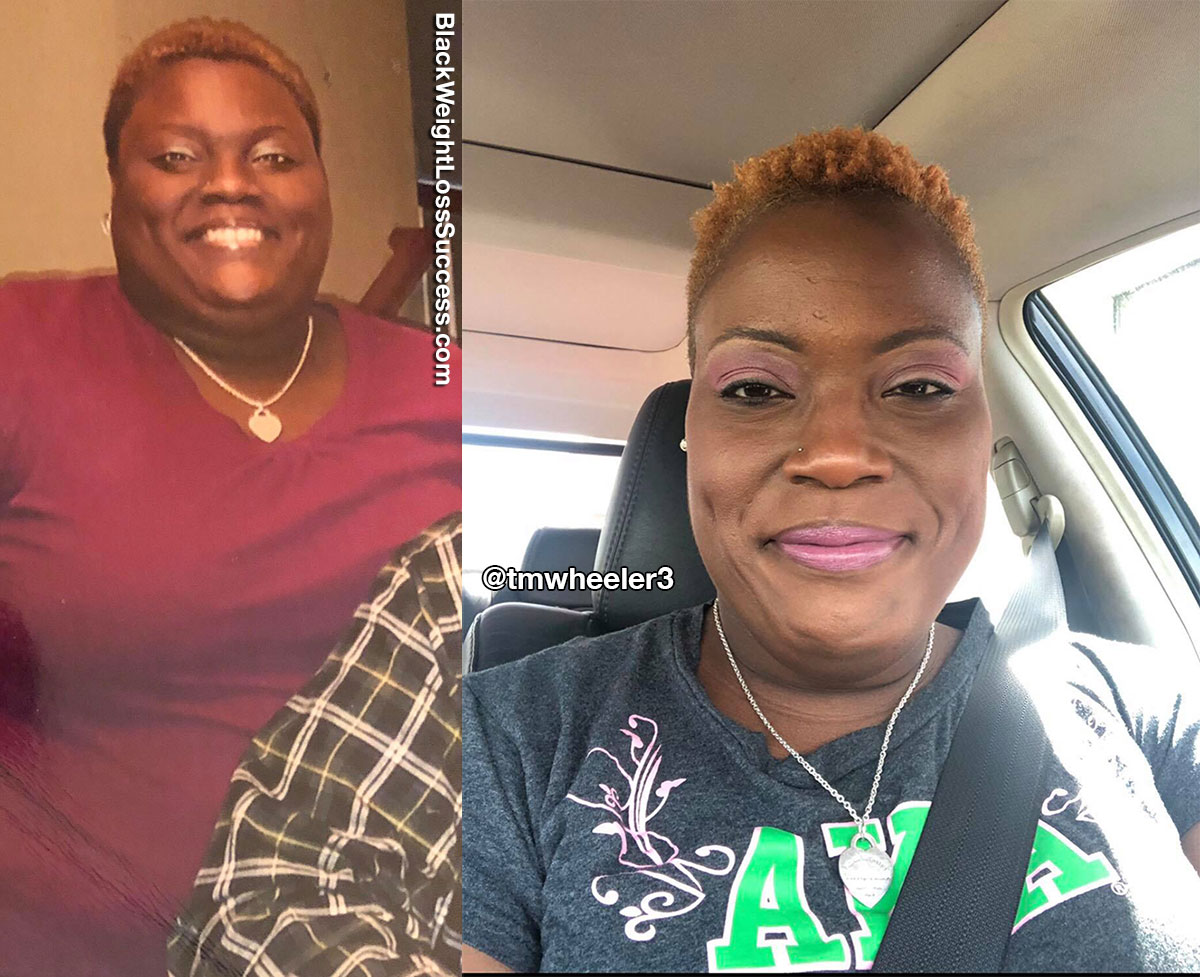 What is your height?
My height is 5'5″.
What is the biggest lesson you've learned?
The biggest lesson I have learned is that everyone's journey is different and should not be compared to another. What works for one person may not work for another person.
Crash diets do not work. You have to make a lifestyle change and be committed to that change. It also helps to have encouraging family members and friends who can help you stay on track. Also, you have to get to the root of your overeating, which is often psychological, and deal with it.
Lastly, I had to learn that it's okay not to eat all the food on my plate. We are not "starving." We know where our next meal is coming from and should not eat past the point of being full. It sets up bad eating habits when we think that we must always clean our plate.
Instagram: @tmwheeler3