Update: Alisha has released 110 pounds.
---
Transformation of the Day: Alisha lost 96+ pounds. She fell into depression while in a toxic relationship, and the mirror reflected what she was going through. This Army Vet put in a ton of work in the gym, became a Pescatarian, and cut off social media to get results. Check out her story.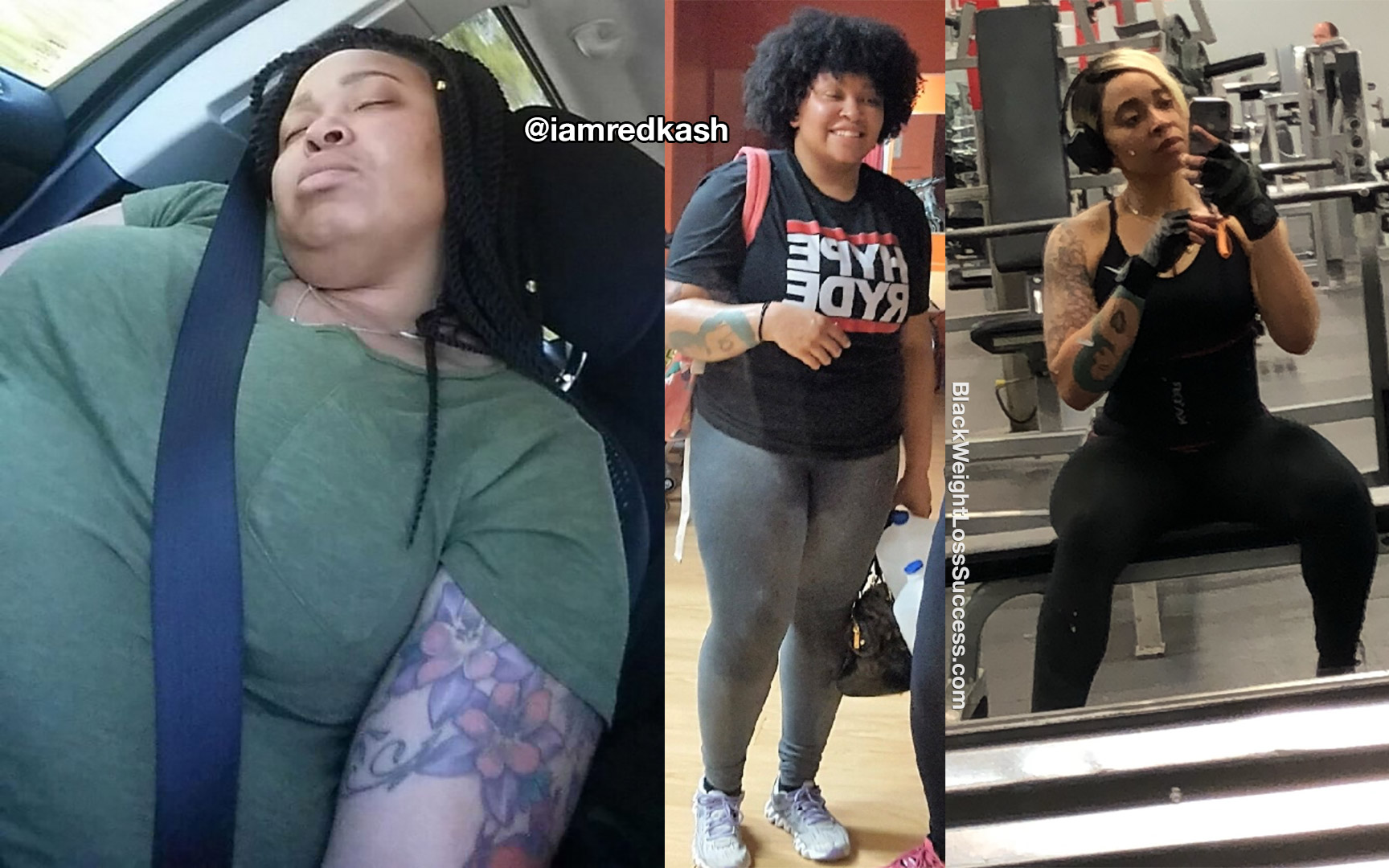 See what had happened was…lol
I was in a toxic relationship. He would cheat and lie, and I would eat and cry! Literally! I thought that if I stayed, he would eventually stop, but it continued and got worse for 5 years. The situation put me into a deep depression. Looking in the mirror, I could see everything I was going through. My hair was falling out, and I looked old and tired.
My Stats:
I started my weight loss journey on June 1, 2016, at 266 pounds. My height is 5'5″. I reached my goal on November 22, 2016, weighing 150 pounds. I lost 116 pounds in 5 months, but I wasn't feeling the 150 pounds look, so I added 20lbs with weight training. My current weight is 170 pounds.
What I did to lose weight:
I changed my diet and went Pescatarian [A vegetarian who eats seafood]. I also worked out 3 times a day every day! I did 1-2 hours of cardio every time I went to the gym. My favorite cardio is indoor cycling!
Example of My Workout Regimen:
6:00 a.m. – Hype Ryde Indoor Cycling Class – Duration time: 45 mins
12p.m – Bodyweight Strength Training – Duration time : 2hrs
8:00 p.m- H.I.I.T High-Intensity Interval Training and Ab Circuit 5×25 of different exercises – Duration time: 1hr 30min
My advice for others:
Don't be afraid to cut people off in 2019! Your weight journey can be achieved ALONE! It's all about you. I had no social media during my journey, nothing but fitness and health apps.
Instagram: @iamredkash