April lost 30 pounds. She was tired of feeling uncomfortable in clothes and in general. Learning what foods work for her and learning to meal prep made the difference. Check out her story.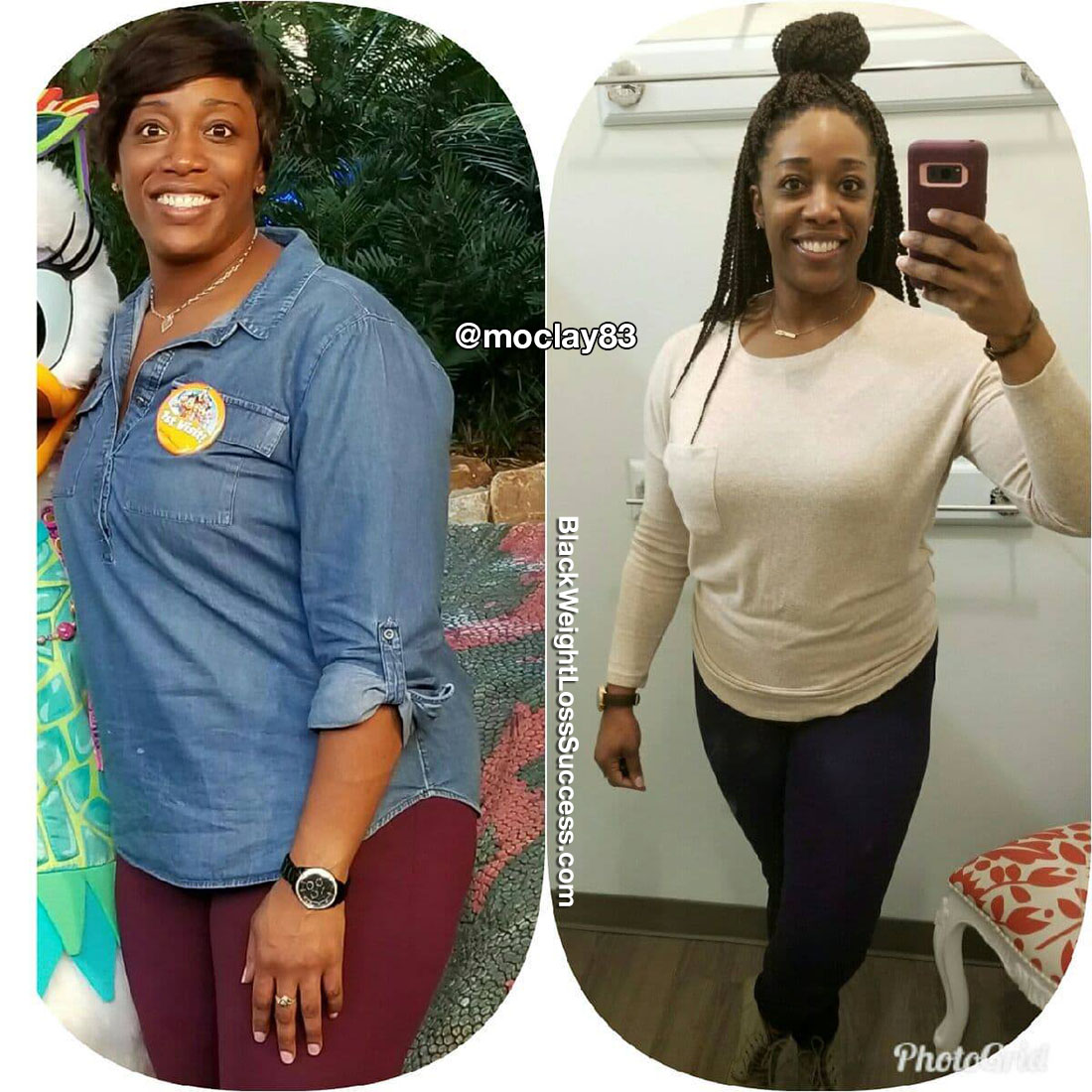 What was your motivation?
I got motivated when I started to feel and look uncomfortable in my clothes and in my skin. Ever since I started seeing results, I've been going strong.
How did you change your eating habits?
I changed my eating habits by contacting a Nutritionist, Terry Starks. He's the bomb! He taught me what foods to eat and how to eat better. I eat lean meats and lots of veggies. I have some carbs, but not many. Learning how to eat better and meal prepping has made all the difference in my transformation. That's when I really started to see results. The foods we eat truly matter. It's not a diet. It's a lifestyle change.
Tell us about your workout routine?
Terry only required 30-minute cardio sessions. I was already back into going to the gym, so I work out for at least an hour, five days a week. I do a lot of strength training and at least 30 minutes of cardio daily.
Starting weight/Current weight
My starting weight was 241 pounds. I currently weigh 211 pounds, and I'm 5′ 11″.
How long did your transformation take?
It's been eight weeks and counting since I've been on this journey.
What is the biggest lesson you've learned?
The lesson I've learned is that you just have to start somewhere. Once you start, stay dedicated and committed for yourself.
What advice would you like to share?
Make the time for YOU! Wait on no one! By doing that, you can never go wrong. You'll be able to push yourself beyond what you ever thought you could do. I'm a living witness!
Instagram: @moclay83