Transformation of the Day: Denise lost 77 pounds. Stressed, uncomfortable and not feeling like her best self, she committed to creating a healthy lifestyle. After putting in lots of hard work, this marathoner in training will run her first full marathon in December. Check out her journey.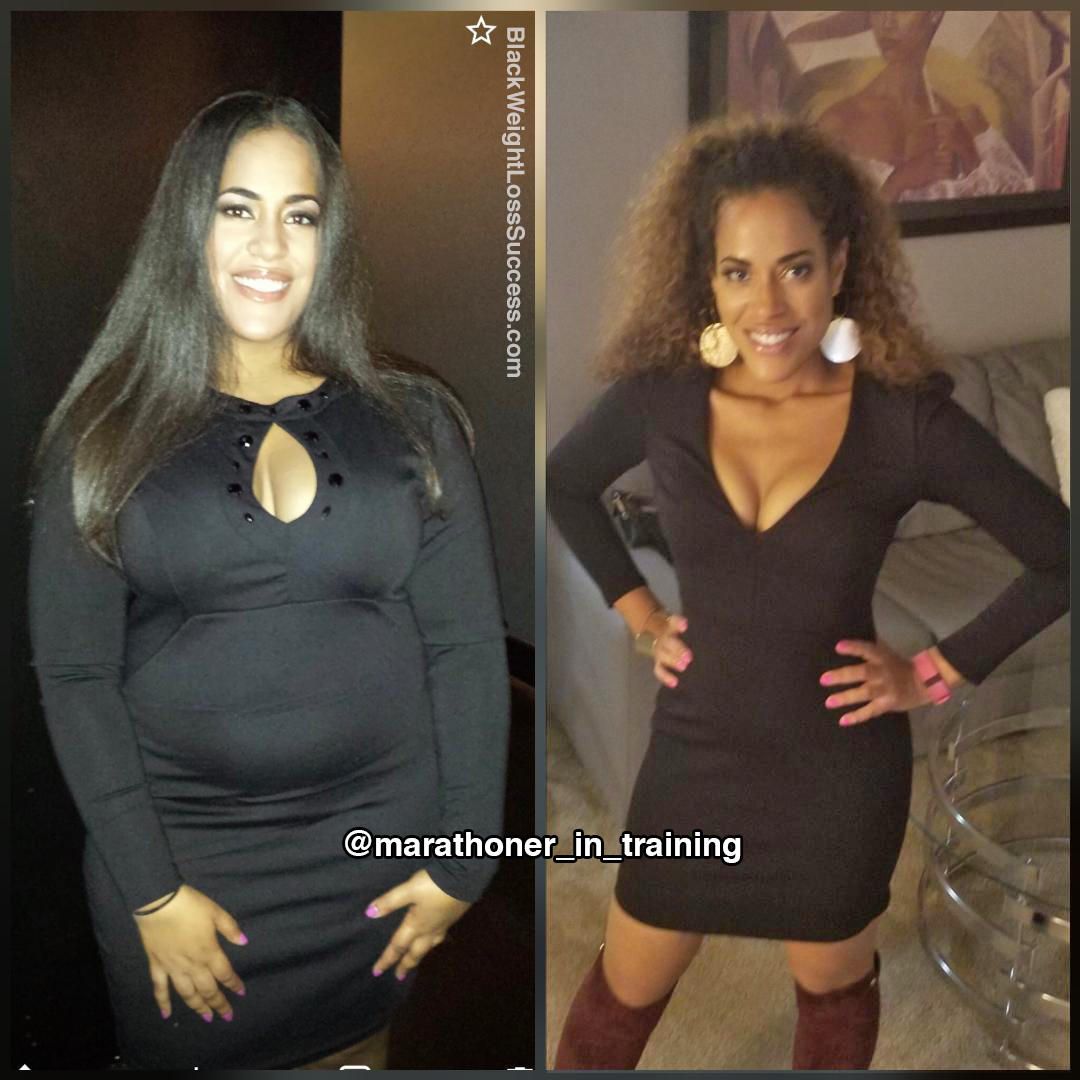 What was your motivation?
In 2013, I reached the heaviest weight that I'd ever been. I was stressed and uncomfortable with the size I was. As a teenager, I was very active and in shape. Somehow, through the years, the weight crept up until I weighed 202 pounds.
My motivation for losing weight was that I did not look like myself in pictures. I did not feel like my best self. Before 2013, I yo-yo'd up and down, losing weight and then gaining it all back.
In 2013, I made a decision that it was the right time to commit to a program that would work for me for the rest of my life.
How did you change your eating habits?
The first thing I did was completely change the way I ate. I gave up sugar and processed food. I also altered the way I ate foods that contain carbs. For instance, I would make lasagna with zucchini instead of pasta, and I would have loaded cauliflower with cheese and sour cream instead of a baked potato. I still wanted to eat foods that taste delicious, because that was the only way I would stick with eating healthy foods. I wanted to make sure I was disciplined with my eating habits before I began a workout routine, so I only focused on my diet for the first month.
How did exercise factor into your transformation?
After the first month, I began to use workout DVDs. Any DVD that Jeanette Jenkins made I had. I would totally recommend her workouts to anyone who feels uncomfortable exercising outside of the home. I worked out 5 days per week and alternated between various DVDs.
After about 2 years of using my DVDs, I began going to the gym and using apps that would tell me which equipment to use and for how long.
In 2016, I began a running routine and used the Couchto5k app and progressed to running a 5k (3.1 miles) in 3 months. In November 2017, I made a decision to train for a marathon. In March 2018, I ran my first 10k (6.2 miles). In June 2018, I ran my first half marathon (13.1 miles). I am happy to say that in December 2018 I will run my first full marathon (26.2 miles). I currently run 4 days per week and lift weights one day week.
Starting weight/Current weight
My starting weight was 202 pounds, and my current weight is 125 pounds. I am 5'4″.
What is the biggest lesson you've learned so far?
The biggest lessons that I learned from this journey are that I am strong, and I can accomplish anything as long as I have the determination to do it. Also, I make sure to have fun. Life is meant to be enjoyed.
What advice would you share with other people who want to release the weight?
My advice for others is to celebrate every milestone. If you eat one healthy meal out of the day, celebrate that. If you walked for ten minutes, celebrate that. The more you celebrate your accomplishments, the bigger your goals will become.
I would never have imagined that I would be training for a marathon. There was a time when I could not even do one jumping jack without getting out of breath. I am so proud of myself. I am fully confident that anyone can lose weight and be the best version of themselves. If I can do it, anyone can do it.
Instagram: @marathoner_in_training @marathon_finisher