Transformation of the Day: Heather lost 36 pounds. Her doctor's advice and her son telling her that she had a double chin served as the motivation she needed. She made practical changes to her eating habits and followed Beachbody fitness programs. Check out her journey.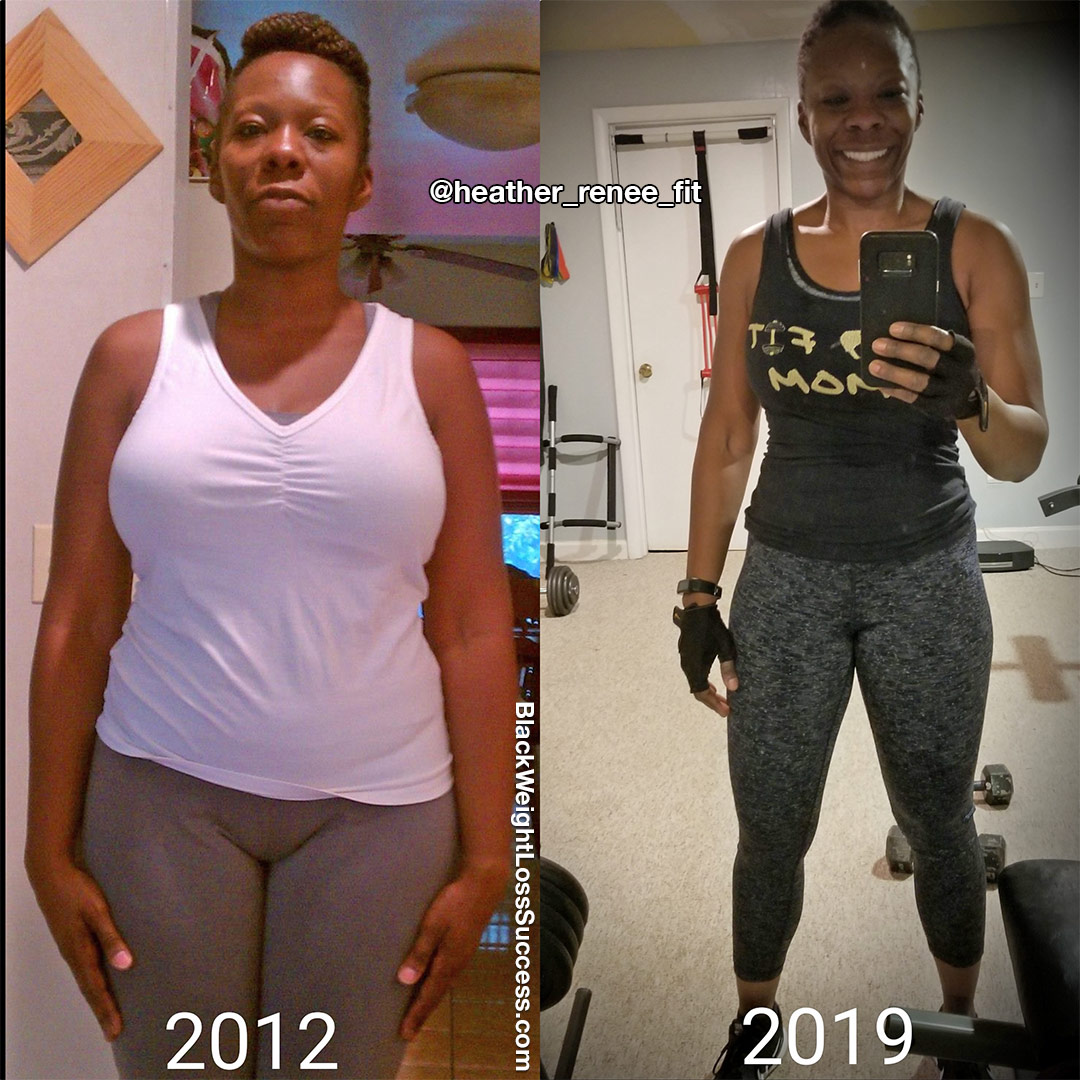 What was your motivation?
My overall health and family was my motivation. During a doctor's visit, my doctor told me that I needed to lose weight. I weighed in at 197 pounds and wore a size 16/18 in clothing.
Lastly, my middle son, who is very straightforward, told me that a had a double chin. I knew I had to make some changes and quick. So, in 2010 I started to make small changes to my food intake and by working out at home using Beachbody fitness programs and power walking 30 minutes.
What inspired you to keep going, even when you wanted to give up?
When I wanted to give up, I thought about how far I had come on my journey to be healthy and fit. The results I achieved became my inspiration and drove me to continue. Becoming a Beachbody Coach also helped me stay encouraged, inspired and motivated.
How did you change your eating habits?
My doctor suggested that I monitor my food intake for the next 3 weeks after that visit I mentioned. I have to say it was eye-opening to see my food intake on paper, especially on the weekend. On weekends, let's just say that I tended to indulge more. Initially, I focused on cutting back my sugar intake, eating smaller portions, limiting my bread intake, and drinking more water.
I started to incorporate more fresh veggies, lean meats, and complex carbs. In the beginning, I didn't have a meal plan or coach. I did tons of research online and followed the advice from Beachbody's fitness and nutrition guides.
What did your workout routine consist of?
I began by working out 5-6 days a week using Beachbody programs and power walking 3 evenings a week.
What was your starting weight? What is your current weight?
My starting weight was 197 pounds. My current weight is 161 pounds and my height is 5'6″.
When did you start your journey? How long did your transformation take?
My journey started in June 2010. My transformation is on-going. However, I lost the weight within the first 8 months or so.
What is the biggest lesson you've learned?
My biggest lesson learned was staying focused on my goals and not on other people. The journey to be healthy and fit looks different from one person to the next. Never compare.
What advice do you have for others who want to lose weight?
My advice would be to focus on your health and not the scale. Don't allow the scale to dictate your emotions or steal your joy. Also, set small, realistic goals, write them and refer to them often. Adjust where needed.
Instagram: @heather_renee_fit