Transformation of the Day: Kristen lost 135 pounds. At 305 pounds, she made the decision to invest in herself and release the weight. She says that this transformation has allowed her to be a better mother, sister, friend, aunt and life partner. Check out how she took action.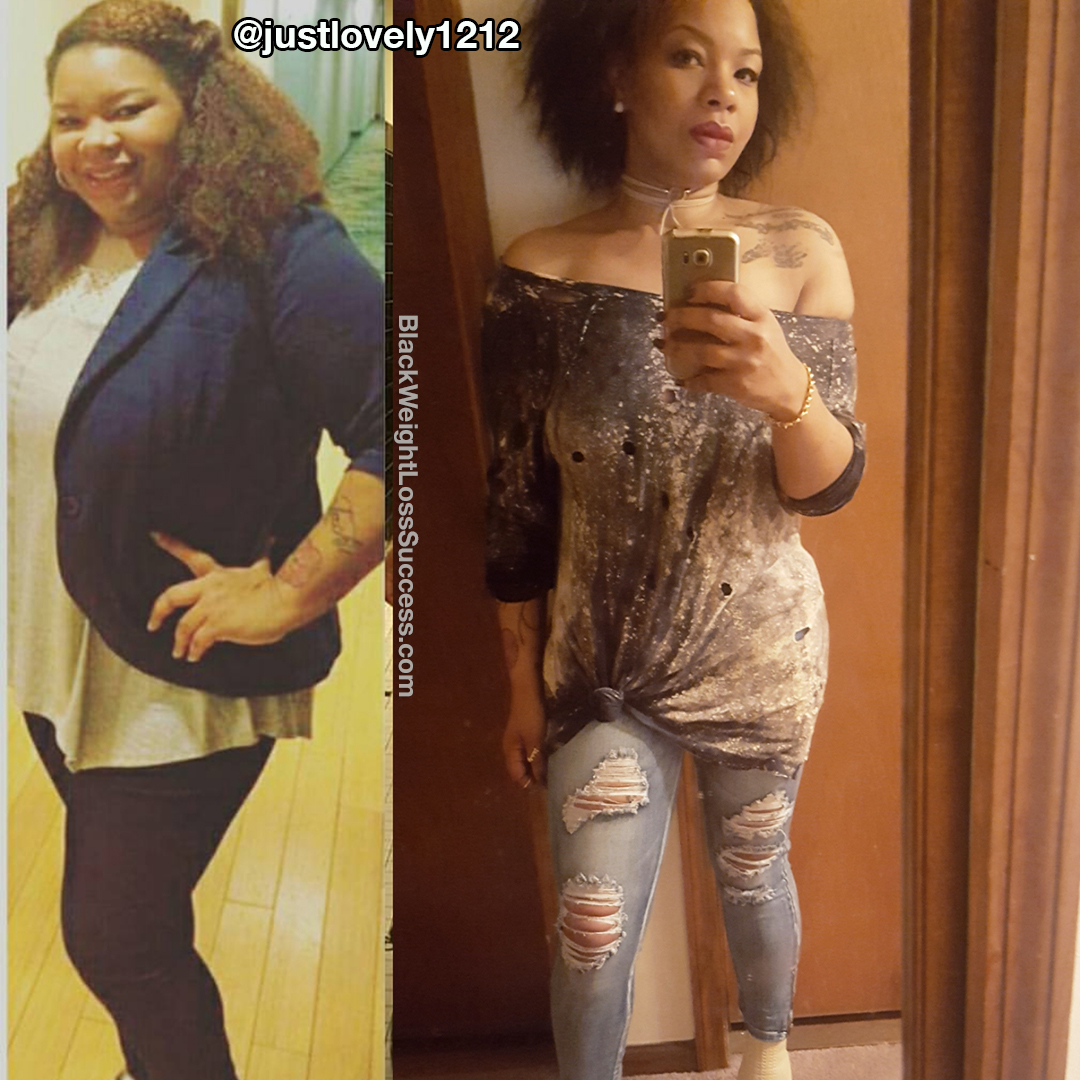 I am a work in progress and I love it! I am investing in myself. This transformation allows me to be a better mother, sister, friend, aunt, life partner and more. God has placed me in a place of abundance. I have faith in HIM, the progress and plan. To be where I am now and where I am going is a beautiful thing. I am thankful.
What inspired you to keep going when times were tough?
I would tell myself, "You got this far, why give up?" I will literally have conversations with myself to keep pushing.
How did you change your eating habits?
On July 27th, 2015 I stopped eating carbs and sugar for 2 weeks and I lost 15 pounds. I kept that up and added more protein to my diet. The weight kept coming off! I did not use a specific program. Just portion control and reading labels.
What did your workout routines look like?
I did not work out for the first couple of months, because it was difficult for me. Being so overweight, it was just hard to walk around. I started doing 15 minute workout routines after I lost about 50 pounds. I was also walking and utilizing my home stairs. I worked out twice a day, 5 days a week.
Starting weight/Current weight
My starting weight was 305 pounds. I now weigh 170 pounds. I am 5'7″. Once I lose 10 more pounds, I am seeking a tummy tuck.
What advice do you have for other people who want to lose weight?
Figure out what works for you and do not give up until you find it! Whether you want to have surgery, stay in the gym, change your lifestyle… whatever. We live in a world where we can "fix it". Figure out what works and fix it!
Instagram: @justlovely1212