Transformation of the Day: Latraunda lost 41 pounds. She cut out processed food, worked out consistently, and focused on her end goals. Ultimately, she just wanted to look and feel better. Check out her story.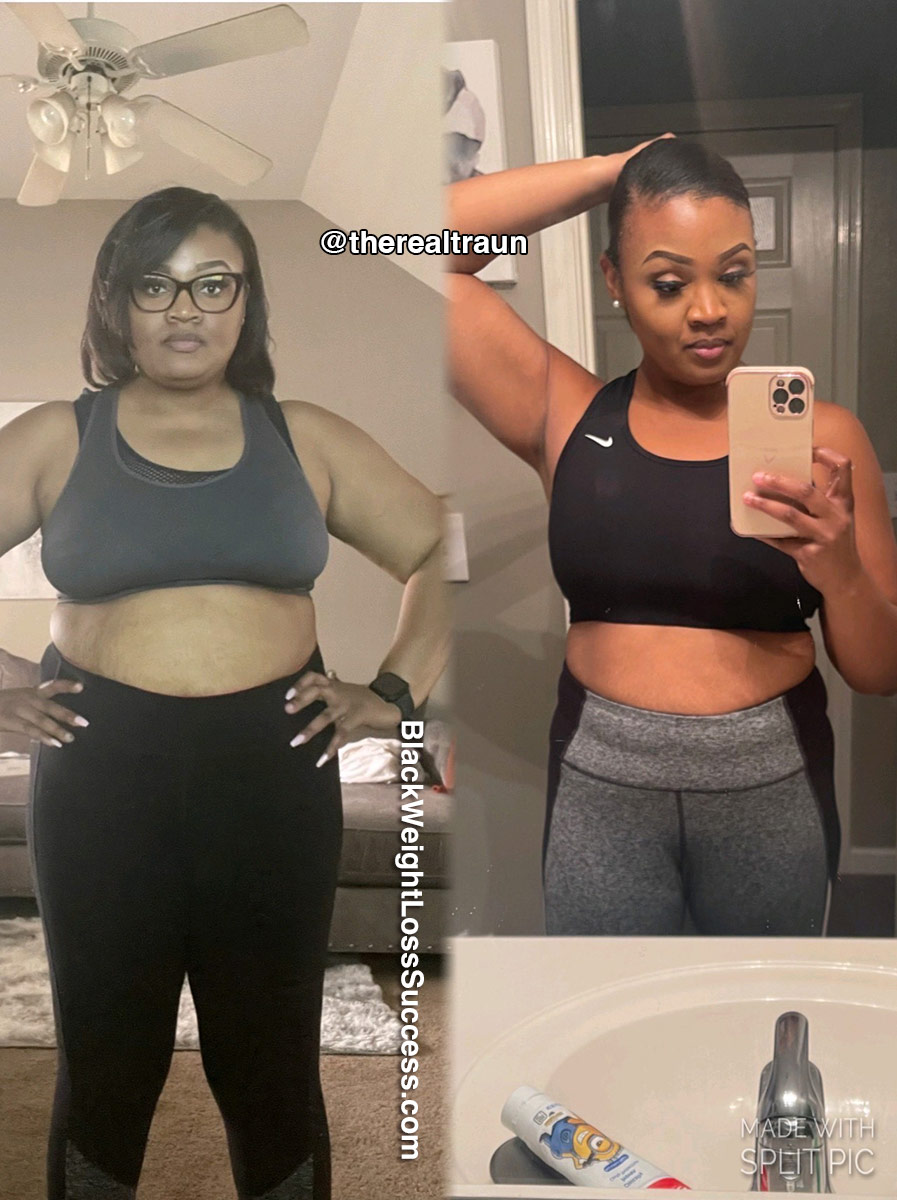 Social Media
Instagram: @therealtraun
What was your motivation?
I wanted to look better and feel better, so that became my motivation.
How did you change your eating habits?
I cut out fast food because that was a big bulk of the issue. Then I cut out things like bread, fried foods, sweets, and sodas! I also drank about 65 ounces of water a day. 
What is your workout routine? 
I got in about a mile of walking, or equivalent to 30 minutes of exercise a day. 
How often did you work out?
I'm a teacher so during school months 2-3 times a week and summer 5-6 times a week. 
What was your starting weight? What is your current weight? 
I started at 214 pounds in April 2022, and I currently weigh 173 pounds as of August 2022.
What is your height?
I am 5'6″.
When did you start your journey?
April 2022
How long did your transformation take?
4.5 months 
What is the biggest lesson you've learned so far?
I learned that consistency and dedication are key.
What advice do you have for women who want to lose weight?
Keep your end goal in mind. It may be hard, but there is a reward! Applaud the small victories! They equate to larger ones!