Transformation of the Day: Teona lost 77 pounds. Her husband's words helped her find her weight loss motivation. When she went to the doctor for advice and found out that her blood pressure was too high, that served as more motivation. Finding the right trainers, and finding supportive groups to exercise with helped her stay motivated. Check out her journey.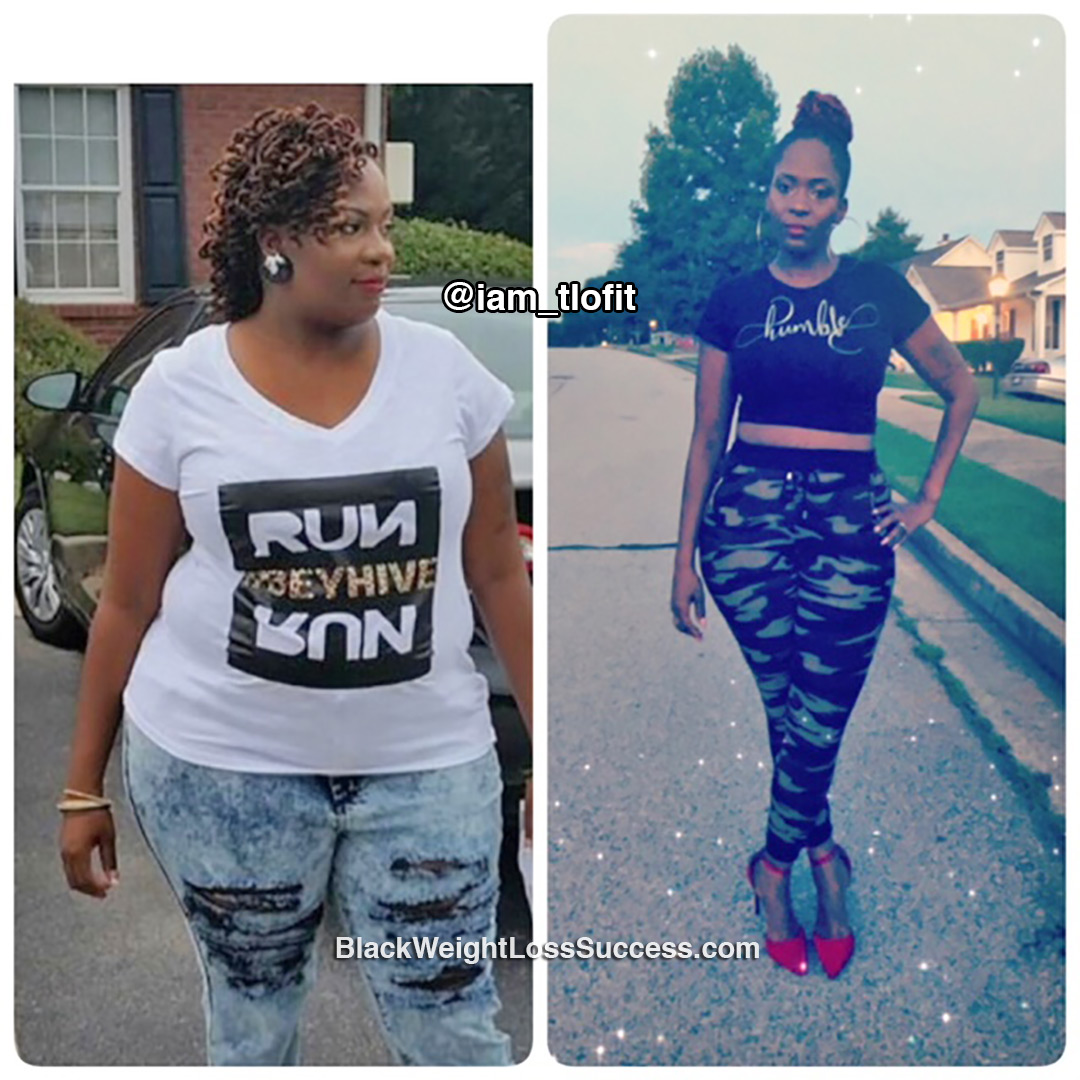 What was your motivation?
My husband motivated me to lose weight. One day, I happen to ask him, "Baby, did I let myself go?" He paused (not wanting to say the wrong thing) and he was very honest with me. Then, I went to the doctor to get advice on some options to lose weight. The doctor told me that at the age of 33 I would need to be put on blood pressure pills if I didn't keep my blood pressure down. I asked her if losing weight would that help, and she said yes. At that point, I had to make a change.
What inspired you to keep going when you wanted to give up?
When I saw the scale move, that inspired me to keep going. I saw how my clothes fit on me and I didn't want to go back to where I was before.
How did you change your eating habits?
I started taking an appetite depressant called NatuReal , which curved my appetite and helped me burn fat. I cut out aoda and sweets.
What did your workout routine look like?
In the beginning, I started going to a spin class in Atlanta at KTX Fitness (B. Keith Thompson) where I lost my first 45 pounds. Then, I hired a trainer by the name of Damion at Anytime Fitness. He taught me a lot and he is very patient with his clients. In 2017, I saw an ad for a local boot camp called Inferno Fitness. This is where I shaped my body and challenged myself in ways I never imagined. Now, I workout 5-6 days a week.
What was your starting weight? What is your current weight?
My starting weight is 250 pounds and my current weight is 173 pounds. My height is 5'6″.
When did you start your journey? How long did your transformation take?
I started in 2015. I lost 45 pounds in 90 days. My reset happened gradually over the course of the year. I hit a plateau and my weight went up and down. So, I stopped getting on the scale. The only reason I know my weight now is because I recently went to the doctor. I judge my progress by how I look in my clothes.
What is the biggest lesson you've learned so far?
Do your research. Eat what you like, but alter your eating habits so you are eating in a healthy way.
What advice do you have for others who want to lose weight?
Don't let people tell you can't have something, just eat it in moderation. Figure out what your goals are and do what works for you. If you feel like you need help, then go for it. Everybody started someone where. Don't judge your success off by comparing yourself to others. Your journey is going to be different from theirs.
Instagram @iam_tlofit