Tumi lost 53 pounds. Our South African sister wanted to get back to her old self and become more active. A year of low carb eating, cutting out junk food and jogging helped her to shed the pounds. Check out her story.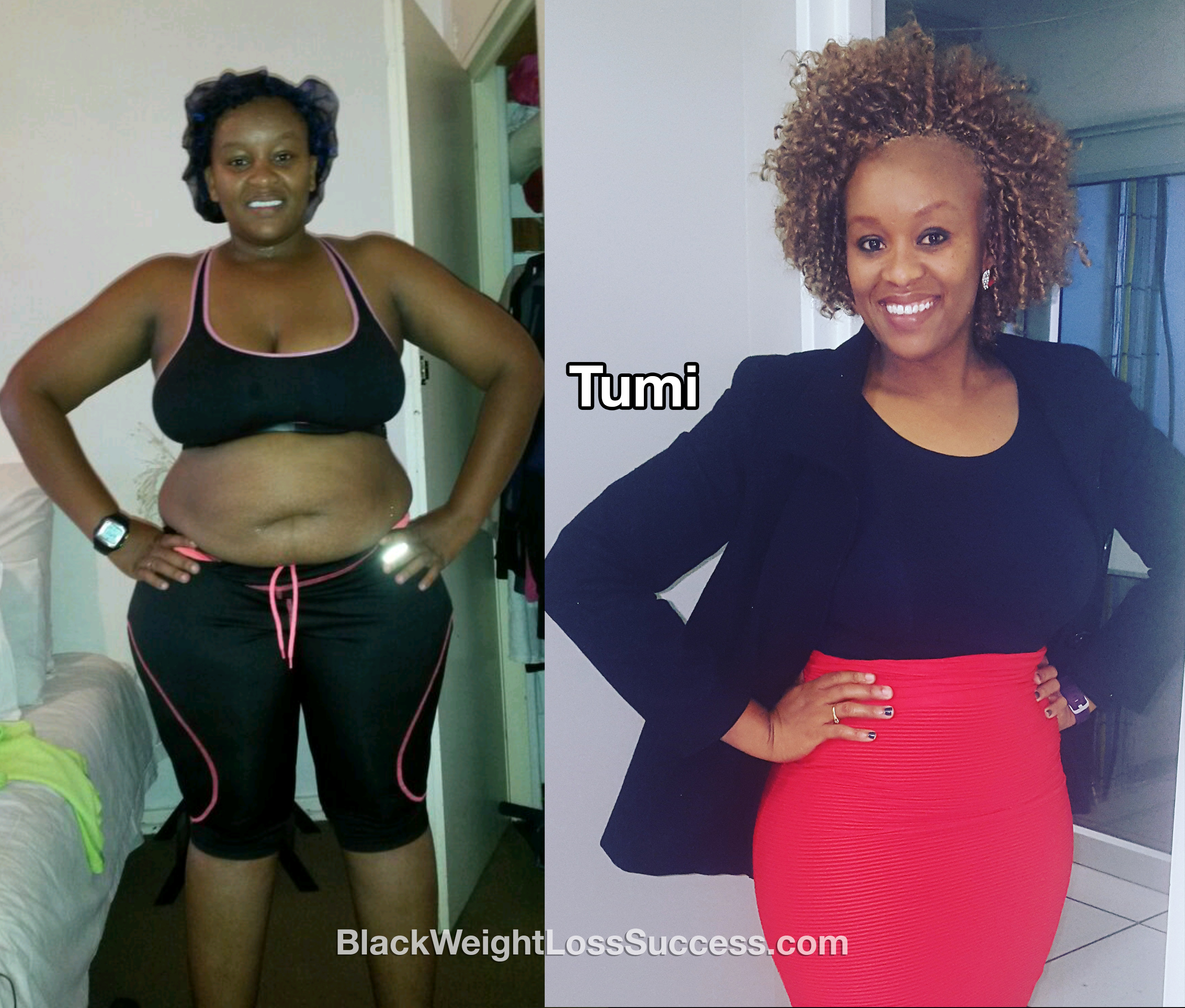 My name is Tumi Tseleng. I am 33 years old and from South Africa.
What was your motivation?
My motivation was that I wanted my old self back. I used to be energetic and active. Going up the stairs, I would be out of breath. I knew something had to change. My old pictures taken before weight gain were my motivation. Also, my mom inspired me. She would compliment me and tell me that she could see a difference.
How did you change your eating habits?
I started Banting (low carb diet) and cut out all sugary food and lots of carbohydrates that had been in my diet. I stopped eating fruit, cut out all beverages except for coffee and tea. I also stopped eating bread, pasta and pap (a South African staple food). I followed the Banting green list.
What did your workout routines look like?
I started jogging every morning before work. I worked 5 days days a week.
Starting weight/Current weight
My starting weight was 104kg (229 pounds). My current weight is 80kg (176 pounds). My height is 1.62cm (5'3″).
When did you start your journey?
I started my journey on the 11th of June 2015. My transformation took 1 full year.
What advice do you have for others who want to lose weight?
There are no quick fix to this journey. Be patient and don't weigh yourself everyday. It's all a mind set change. Remember, you are what you eat. It's 80% the food you eat and 20% what you do in the gym.