Alexis lost 18 pounds and gained lean muscle. She taught herself about nutrition, and transformed her body with weight training. Check out her journey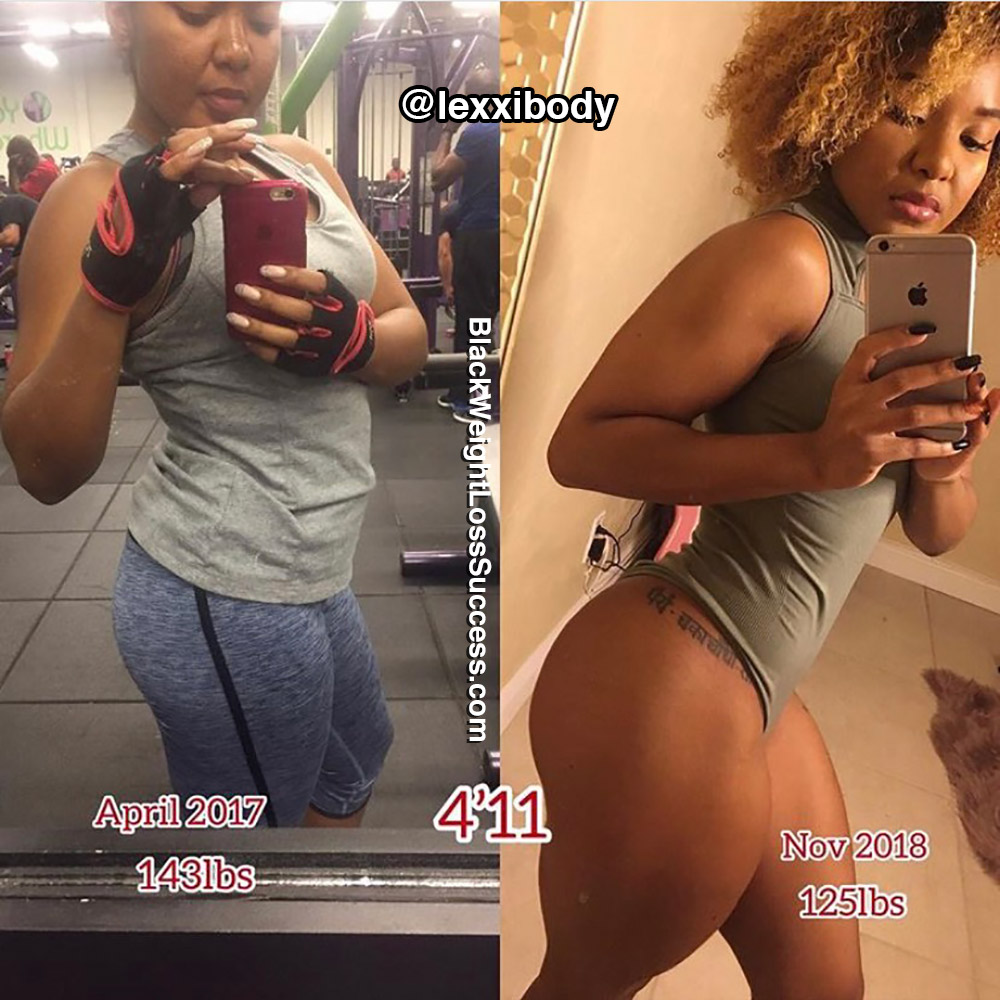 What was your motivation?
Back In 2017, I was at my heaviest weight of 143 pounds. I decided to get into weightlifting. I was inspired by @kathydrayton. Whenever I wanted to give up I always told myself, "Kathy didn't give up!".
How did you change your eating habits?
I used to eat fast food every day. However, I started learning more about nutrition. I began to eat healthy fats, complex carbs, and high protein foods. I really did my research. I used the intermediate fasting method along with the Keto diet.
Tell us about your workout routine.
I was so determined that I literally took NO DAYS OFF for the first 30 days! I started off with a squat everyday challenge – 28 days of squats. Every day I did a variation of a squat. I focused on high reps with low weight. At least once a week I tested my heaviest squat weight. Eventually, I went into training 4 times a week to give my body time to rest.
Starting weight/Current weight
My starting weight was 143 pounds. My current weight is 125 pounds. My goal weight is 135 pounds of lean muscle. I'm 4'11″.
How long did your transformation take?
It took me 1 year and 6 months to get where I am today.
What's the biggest lesson you've learned?
What I've learned along the way is the mind/muscle connection . It's important when working out to connect with your body.
What advice would you like to share?
For anyone wanting to burn fat and build muscle, I would advise them to keep pushing, because it's not a overnight process! Put your mind to your goal, and invision yourself already there!
Instagram: @lexxibody