Ashley lost 47 pounds this year. When she noticed that she was having trouble breathing, she knew it was time for a lifestyle change. Portion control, managing her cravings and working out 5 days a week really worked for her. Check out her story.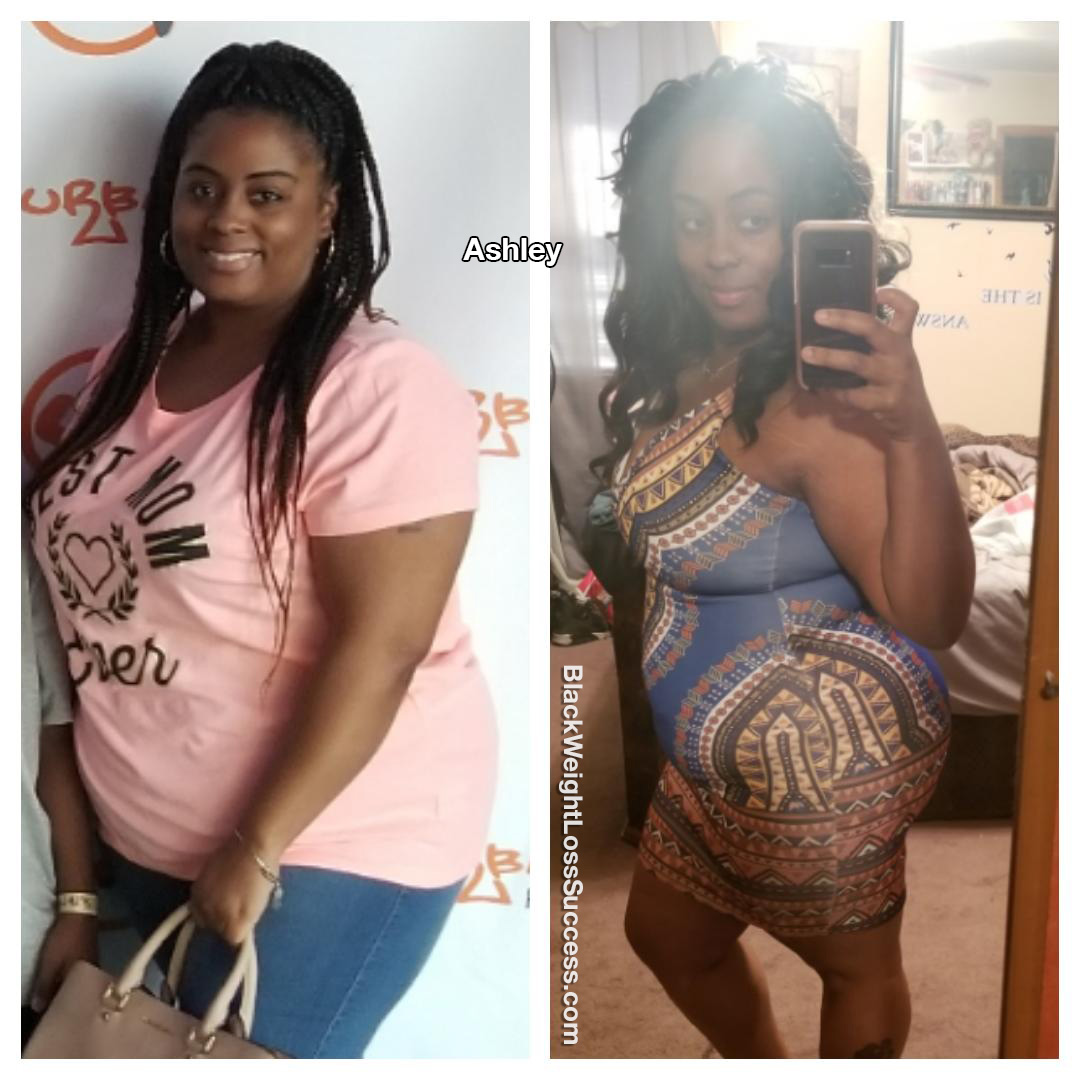 What was your motivation?
My motivation to lose weight was looking in the mirror and noticing that I could no longer see my neck. I also noticed how hard it was to breathe.
A couple months into my weight loss regimen, I found out from my doctor that I was borderline diabetic. This diagnosis made me go even harder because now, I knew that I really had a reason to fight to get this weight off. We fall down several times, but we can pick ourselves right back up and keep on moving! My fitness coach once told me, "Never stop working out in life." I plan on never giving up again!
How did you change your eating habits?
It was extremely hard to change my eating habits. I will admit that I haven't completely given up everything just yet. I do eat healthier, though. I use portion control, and if there is something that I do crave, I just eat it in moderation. I do not deprive myself. I just control myself! 
Tell us about your workout routine.
I started working out 5 days a week at the gym in the cardio section using the treadmill, the elliptical, and the stair climber. In the beginning, I absolutely hated the elliptical and stair climber. I always felt defeated in the end, but I never gave up! A little further along into my weight loss journey, I started to workout with a couple who host fitness classes a few days out of the week. They helped motivate me in every way to stay on track, and my weight loss coach helped me as well.
What was your starting weight? What is your current weight?
My starting weight was 231 pounds, and I now weigh 184 pounds. Since I am only 4'11", that was just too much for my short frame! I've lost 47 pounds since January, and I'm still moving forward toward my next goal!
What advice would you like to share?
My advice to other women would be never to give up! Even if you
stumble, even if you feel like breaking, even if you do stop for even a
moment… jump back in like you never stopped and grind until you make it to your finish line! Because you are the finish line!