Transformation of the Day: Cathy lost 95 pounds. Diabetes, hypertension, and cancer could not stop this mom. Her children and her friends gave her the inspiration she needed to transform her life. Walking for exercise and working with a nutritionist are two key parts of her journey.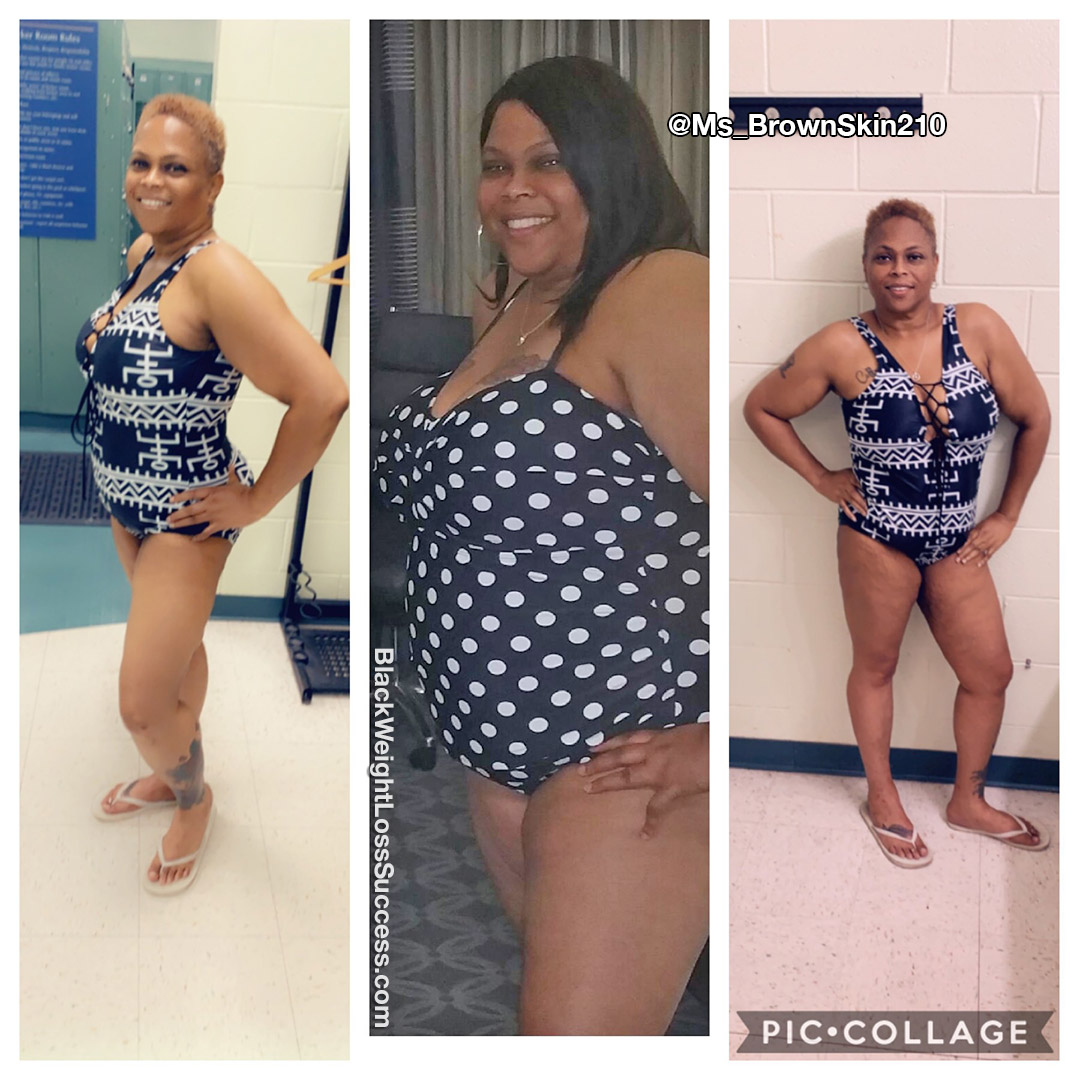 What was your motivation? What inspired you to keep going, even when you wanted to give up?
I started out at 257 pounds, diabetic, and dealing with hypertension. I also fought cancer numerous times. My children, who are adults, inspired and pushed me. I also have a few friends who played a part in inspiring me as well. 
How did you change your eating habits?
I met with my primary doctor and started meeting with my nutritionist again. I let go of sugar, soda, pasta, rice, bread, and alcohol. I use a kid-size plate or bowl to eat my food from. I also use a modified version of Keto, and I do Intermittent Fasting (16:8).  Eventually, I will add the carbs back gradually.
I try to eat 60-70 grams of protein a day. I always eat my protein first before anything else. I take small bites and chew my food at least 30 times before swallowing. I also don't eat and drink at the same time because I want to get full from my food and not liquid. 
What did your workout routine look like?
I began my journey by walking 4 miles, 5 days a week. Gradually I changed to 4.5 miles Monday, Wednesday and Friday, and 6.5 miles on Tuesday, Thursday and Saturday.
Now, I have added the gym into my routine, and I only walk on Tuesday, Thursday, and Saturday. I work out every day except Sundays. 
What was your starting weight?
My heaviest weight was 267 pounds, and I started at 257 pounds. I'm 51 years old, and my current weight is 172 pounds.
What is your height?
I'm 5'3.5″.
When did you start your journey? How long did your transformation take?
I started my journey last year. It was on and off, but I got serious about it in November 2018. I'm still in my transformation stage. My doctors would like for me to lose 20-25 more lbs before taking me off Metformin and other meds. 
What is the biggest lesson you've learned?
I have learned that this doesn't happen overnight. You must work hard and be dedicated, motivated, and mentally ready. 
What advice do you have for people who want to lose weight?
I would suggest that people start out slow and utilize others who are or have been down this hard but yet rewarding road. Yes, you will hit a few bumps, but that doesn't mean you should give up. That means you have to pave those bumps down to a smooth road again and continue moving forward. Make your steps count. Get up and move. Also, please drink plenty of water (at least 64oz a day). 
Instagram: @Ms_BrownSkin210