Transformation of the Day: Cora lost 79 pounds. She was diagnosed with a condition that required brain decompression surgery, follow up surgery and treatment. After this ordeal, this mom found her big WHY and transformed her life with exercise and a Ketogenic lifestyle. Check out what she shared with us about her journey.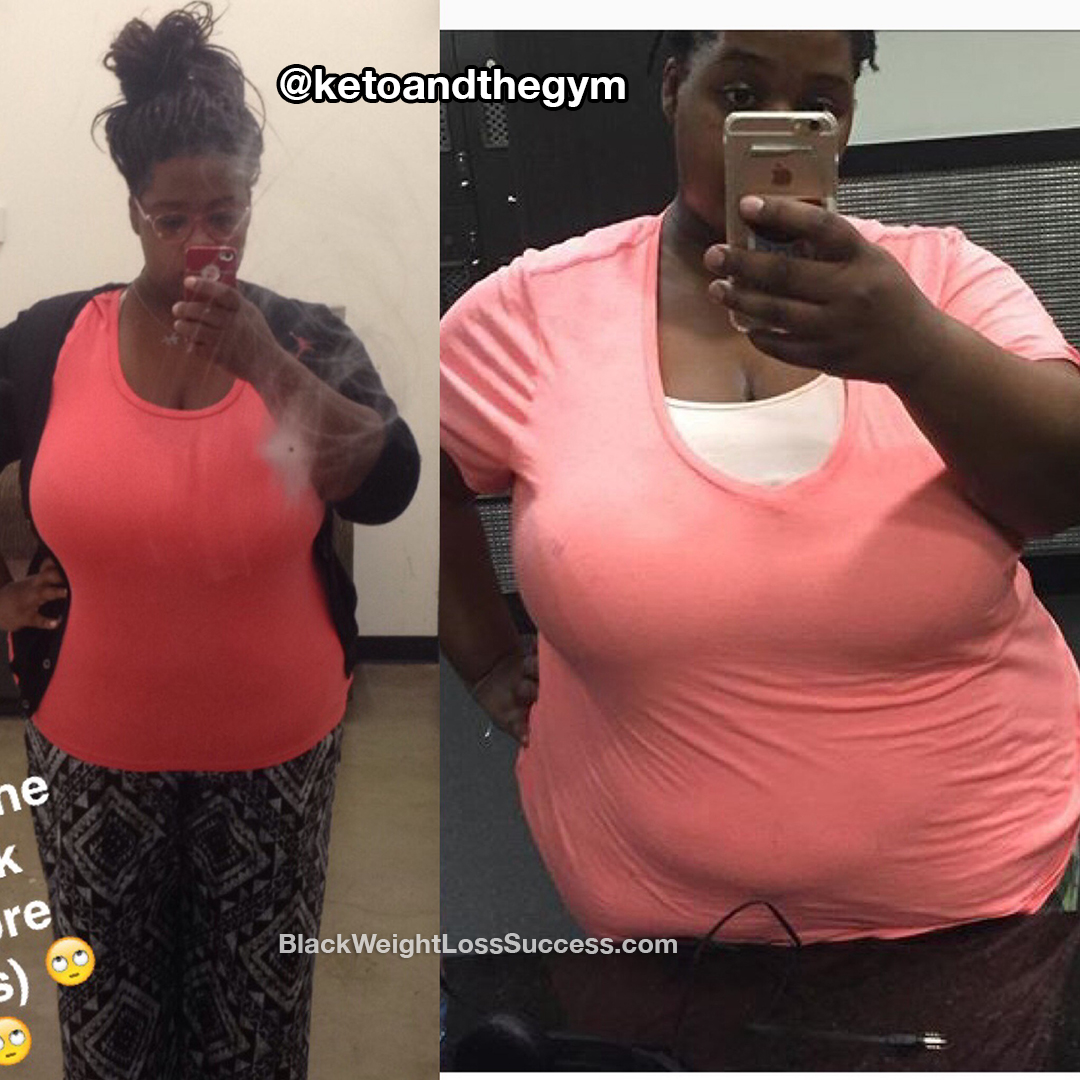 In the fall of 2012, I was diagnosed with a condition called Chiari Malformation that required brain decompression surgery in March 2013 to try and prevent any future pain. Due to complications, I had to undergo the surgery a second time, as well as have a spinal shunt placed in my lower back to collect any fluid that was not draining correctly. I was going through this scary ordeal while raising a baby girl who was almost 2 years old at the time of my surgery.
Going through such a life altering situation, I realized that life was too short. I decided to go back to school and pursue a degree in teaching. I also decided that I needed to focus on my health, so I began to eat better and workout more.
In the spring of 2014, I heard a friend mention a race called Rugged Maniac. I was curious, so I looked into it. As soon as I saw the first promotional video, I was hooked and signed up that day for the Portland race. I ended up running the race alone due to my friend having to change her start time but was still able to complete the race with a time of about 1:43:10 (not an official time, I timed myself). I was so proud of what I had accomplished. It was proof that I could do anything that I set my mind to. I was told after my surgery that I would not live the same quality of life and that I would have to get used to my new life.
Fast forward 2 years… In 2015-2016, due to the stress of school and home life, I gained the weight back that I'd lost and then some. In January of 2017, I was at my heaviest weight of 324 pounds at 5'4″. Being uncomfortable in my body and wanting to become a positive role model for my daughter, I decided it was time for a change.
I began working out 4-6 days a week for about 2 hours, as well as changing my diet to a Keto lifestyle. I even added a PE class to my already full school schedule so I could continue holding myself accountable. I also began to document my workouts on my Instagram using the hashtag #ruggedmaniactraining, because I was determined to complete this race again and beat my previous time.
Since January, I have lost a over 70 pounds and currently weigh in at 245.2 pounds.  This year I was able to complete the race in 1:10:43, but was defeated by a couple of obstacles that I was not able to complete. I need to work on my fear of heights as well as my upper body strength, so I have incorporated lifting into my workout routine.
This year's race lit a fire under my behind. I'm already hitting the gym training for Rugged Maniac 2018! The 2018 race will take place about a week before I start graduate school for my Masters degree in Education from Portland State University. I WILL beat my time and I WILL complete every obstacle next year. I will continue to reach my goals and work on being the best version of myself that I can be.
Eating Habits: Going Ketogenic is a slow transition, as the diet is low carb, high fat. Usually, you would slowly lower your carb intake (cutting foods such as bread, rice, potatoes, pasta.. etc). I took the "harder" option and I just quit carbs "cold turkey". My goal is to consume under 25 grams of net carbs a day (Net carbs = subtract the grams of fiber from total carbs to get your net amount). Some people on Keto track EVERYTHING, protein, fats and carbs, but I only track my carbs. Some call this "lazy Keto", but it has worked for me.
A typical day's meals for me: For breakfast, I'll have some scrambled eggs, bacon and avacado. Before going to the gym, I have at least 20-30 grams of protein. Within an hour of working out, I'd have a protein shake using almond or soy milk to help rebuild my muscles. If I'm still hungry after that, I'll have a light lunch. That could consist of a big salad with tons of veggies (my favorite dressing consists of sriracha and mayo), tuna fish on top of cucumbers or some bacon wrapped stuffed jalapeños. For dinner, I usually have a steak and a veggie with mashed cauliflower, pork rind crusted chicken with veggies or my all time favorite is a "Keto pizza". The way I make the pizza is with a 4-6g net carb Mission wheat tortilla. I top it with pizza sauce, mozzarella cheese, mushrooms and pepperoni. If I'm craving something sweet, I go for some sugar free jello and whipped cream, some whipped cream and berries or some low carb ice cream (halo top or Bryers). There are tons of low carb, sugar free snack/sweet options out there. My window is that I have to eat 2 hours before bed.
Sugar is also not allowed on this "diet", but berries are ok. I use quotations on the word "diet" because it's not a diet for me anymore, it's a lifestyle change. I also upped my water intake ten fold since starting Keto. I drink water throughout the day. I also use low carb, sugar free flavor packets. If you add one to a la'croix you'd never know you weren't drinking soda. Also, diet sodas are also ok in moderation since they don't contain carbs or sugar, but be careful with juices, sports drinks and even milk. They are high in sugar and carbs.
Exercise Routine: I started by doing what my body allowed me to do, when it came to exercise. I would walk on the treadmill or ride the bike for as long as I could. I slowly incorporated more and more exercise into my routine with time. Last year, I took a weight lifting class that taught me the right way to lift and I've been addicted ever since.
A typical week at the gym: Monday: 1 hour of cardio (3 miles on treadmill or 30 minutes treadmil/30 minutes elliptical) and then I target one specific area for an hour. If I'm focused on legs I'll do squats, leg press, dead lifts, lunges, box jumps ect… Tuesday: I do one hour of cardio and I'll target another area, like my back and shoulders doing assisted pull-ups, dips, seated rows, pull down bar ect… Wednesday: 1 hour of cardio. I focus on arms for an hour doing bench press, bicep curls, shoulder flys, ropes and the weighted ball and trampoline. Thursday: I do my normal 1 hour of cardio and then work on core. I'll do floor ab exercises, as well as use the ab machines at Planet Fitness. For all exercises, I typically do sets of 10 until failure (meaning until I can't do a full set of 10 anymore).
Somewhere during the week, I take 1 or 2 active rest days depending on how my body feels. On active rest days, I usually do some deep stretching and or yoga just to keep my body moving. I try my best to document as much as I can so that people can see what I'm doing.
Advice: My advice for other women who want to lose weight is to find your "Why". Everyone has a why. When you are ready to fully accept it is when you are ready to change. I have tried countless times to start my weight loss journey in the past and ended up failing and gaining all the weight back. That's because I hadn't fully found my why. I hadn't asked myself "Why are you doing this? Who are you doing this for?" When I could answer that I was doing this for myself and not for everyone else (because I wanted their acceptance), I knew I was ready.
You also have to find something that works for you. Don't try to conform yourself to a diet or plan that you don't see yourself being successful on. Also, If you do slip up, dust yourself up and get back up again. The change comes when you don't give up. When you start to see and feel change, it will become addicting.
You will encounter nay-sayers who don't think your lifestyle change will last, or people who will say "You've changed.", like it's a bad thing. You need to have supportive people in your corner rooting you on.
To hear from so many people that I am an inspiration and that I've motivated them to start being more active is something I never thought I would hear. It's very humbling. I started this journey thinking it was my own. Little did I know that just sharing my journey would help motivate others. Hearing from everyone gives me the motivation to keep going. I like to say that the weight is gone not lost, cause I don't intend to ever find it again.
Instagram: @ketoandthegym