Transformation of the Day: Demetra lost 55 pounds by changing her lifestyle. After being diagnosed with high blood pressure and pre-diabetes, she didn't want to risk her son losing her due to a medical issue that she could control. She experienced some ups and downs during her journey, but she never gave up.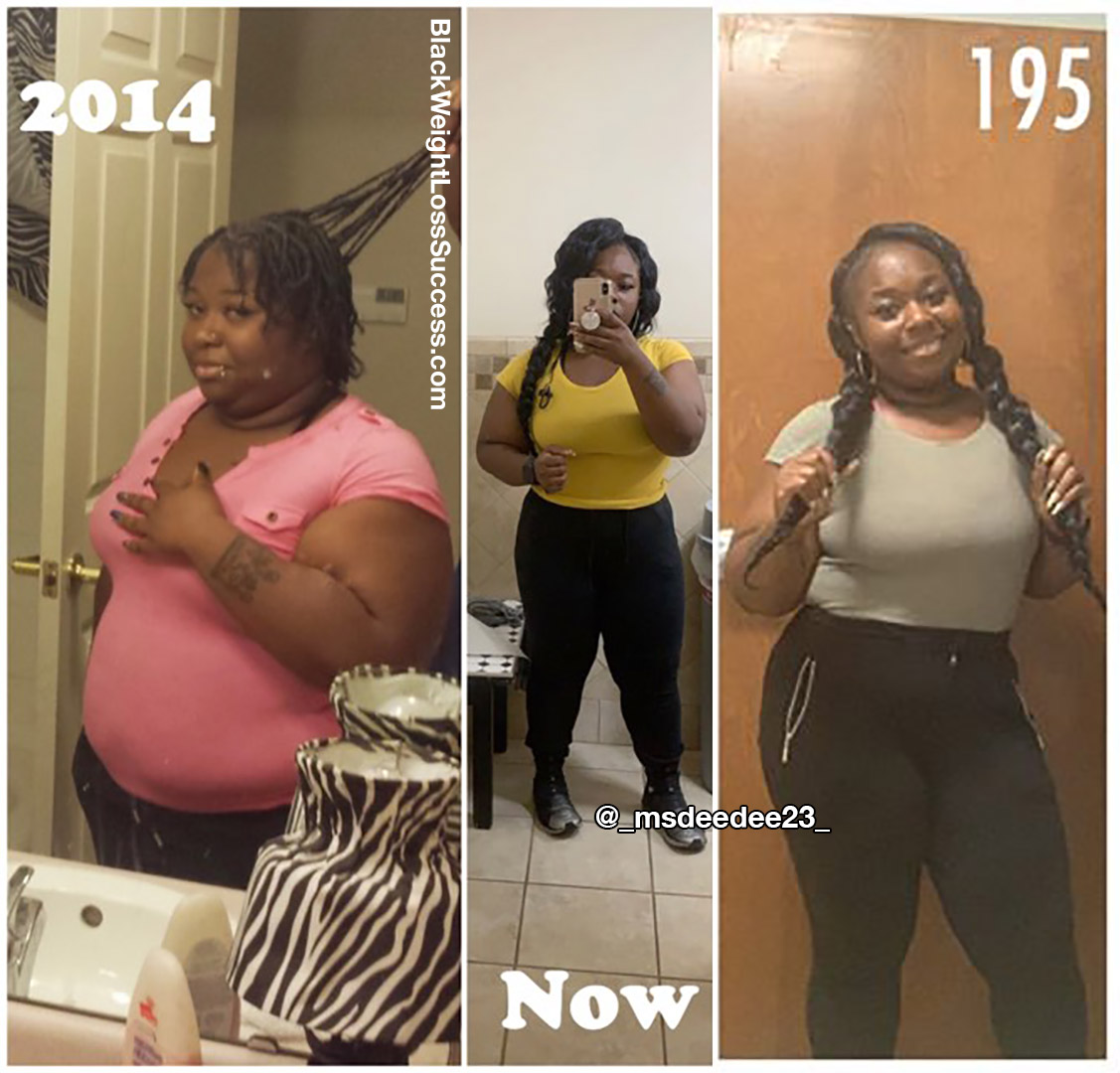 In 2015, I was diagnosed with high blood pressure and pre-diabetes. I was able to lose 50 lbs. It was the best time of my life. I changed my eating habits by cutting snacks and carbs. I also decided to see how life would feel with no sugars, rice, pasta, or bread.
What inspired me not to give up was my son. He was three years old at the time. Knowing that he could possibly lose me due to something controllable changed all of my views.
In 2019, I was dress shopping because I was the maid of honor in my best friend's wedding. Every dress we picked up was either for an older woman or too small. That is when I realized that I'd put back on almost all the weight I lost from 2015. At the time, I also remember talking pictures and cropping them all the time (or making the "stand to the side" pose). One day I got up, looked in the mirror, and told myself, "If you can do it once, you can do it again." I got down on my knees, prayed, and asked GOD to help me control my mind as I embarked on this journey.
To get my life back on track, I decided to walk during my breaks at work. I cut out red meat altogether. I ate protein, veggies, and fruit. In 3 months, I was able to lose 25 pounds. During that time, I also did a combination of home workouts (Brittne Babe Fitness), my own HIIT workouts, cardio, and weight lifting. I worked out six days a week.
My starting weight in 2015 was 250 pounds. My lowest weight was 198 pounds, and that process took one year. This time around, in 2019, my highest weight was 240, and I now weigh 195 pounds. This recent transformation represents 7 months of progress. I am 5ft tall.
The biggest lesson I've learned is that there is no quick way to lose weight. You need prayer, endurance, and patience to achieve your goal.
The advice I would give to other women: Sometimes there are good days, and sometimes there are bad days. Each day, we wake up the next morning regardless of what kind of day we had prior. Each day, we have another chance to start over, so NEVER GIVE UP. Always PUSH (pray until something happens).
Instagram: @_msdeedee23_
Snapchat: shawty2404