This is a very straight forward, yet powerful, challenge. We are giving you a daily step goal (minimum – maximum) and challenging you to complete a daily task. You'll find the printable daily checklist below. No sign up required.
Daily Check-in: Share your totals on Facebook or Instagram each evening – Look for the Check-in post. Join our Facebook group for support.
Bonus Challenge: Join our February DietBet! Lose 4% of your weight and split the pot. Photo Weigh-in: Feb 7-9 – $35 Bet
Need a guide to help you change your eating habits? Check out our ebook, Clean Eating for Wellness and Weight Loss.  It includes recipes and quick meal planning ideas. Get your copy today for just $7.99. Buy the PDF Version | Buy the Kindle Version
This book covers: Benefits of Eating Clean What Foods are Clean? – How to Eat Clean. – Importance of Hydration. – Eating Clean on the Go and at Work. – Frequently Asked Questions – Exercising While Eating Clean… and MUCH MORE!
We want you to work at your own pace and do what is comfortable for your fitness level. This isn't a competition and it's not about perfection. It's about challenging yourself to do the work. No judgement.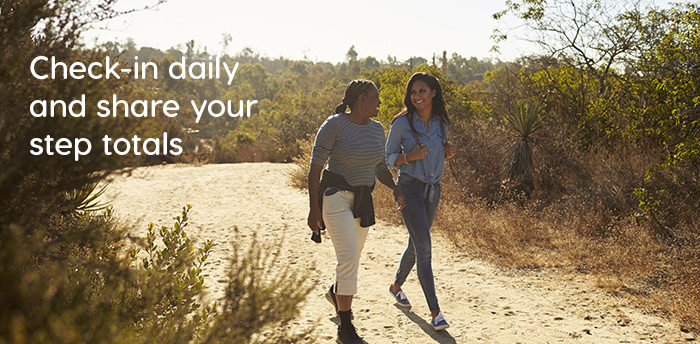 ---
Leave a comment below and tell us why you are committed to completing this month's challenge.
---
Record the number of steps you've done each day to keep track of your progress. Check off each task you've completed.
If you haven't signed up already, join our email list and stay up to date with our challenges, weight loss tips and more.
Disclaimer* Before starting any exercise program, please consult with your doctor. We cannot be held responsible for any injuries resulting from attempting this exercise routine. If you have injuries that could be worsened, are pregnant, have knee issues, or are suffering neck and back pain, you should speak with a professional trainer about what workouts would be best for you. Do not attempt if you have current injuries, past surgeries or other physical issues/health issues that could be affected by exercise. Don't forget to stretch before and after working out to avoid injuries. If you feel pain or severe discomfort, STOP.
This post includes affiliate links. That means that is you make a purchase, we receive a small part of the purchase price. It's one of the ways we keep the lights on.