Transformation of the Day: Juliana lost 43 pounds. She turned negative energy from her ex into positive inspiration. She got results by embracing the keto life and working out twice a day, five days a week. Check out her journey.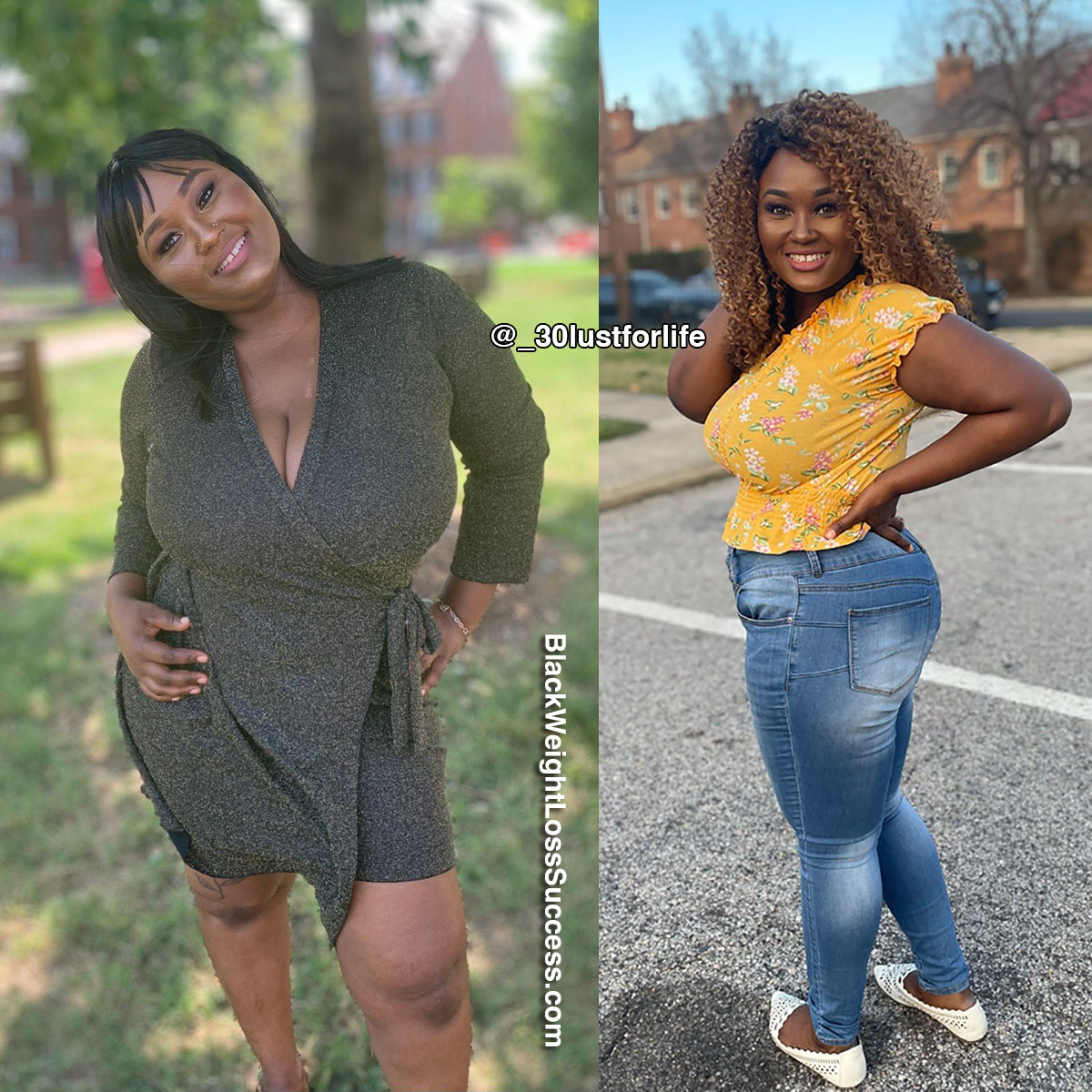 Social Media:
Instagram: @_30lustforlife
Tiktok @julieluseni
What was your motivation? What inspired you to keep going, even when you wanted to give up? 
My ex-husband was my motivation, but not in a good way. He looked down on me and made me feel less of myself. That kept me going. Even when I wanted to stop, I would think about how he looked at me.
How did you change your eating habits? 
I used the Keto diet. I cut out carbs and ate more cauliflower and vegetables. I also drank a lot of water throughout the day.
What is your workout routine?
I used it to do more cardio in the beginning. Then I switched to lifting weights to help with loose skin.
How often did you work out?
I worked out twice a day, five days a week. Even after I came from working a night shift, I still worked out.
What was your starting weight? What is your current weight?
My starting weight was 240 pounds, and I now weigh 197 pounds.
What is your height?
I am 5'3″.
Is weight loss surgery part of your journey?
No, it is no. I wish I had the money to just get rid of my extra skin, lol.
When did you start your journey? How long did your transformation take?
I started on September 23, and it took me two weeks to start seeing results. After that, I was continuously checking my weight to see if I'd lost anything.
What is the biggest lesson you've learned so far?
I've learned that putting yourself first changes your mindset about many things. For example, it makes you love others and makes you more willing to help others once you achieve self-love.
What advice do you have for women who want to lose weight?
My advice is to push yourself for the first two weeks. Once you pass that goal, you'll want to keep going, trust me.