Transformation of the Day: Kinu lost 111 pounds by focusing on nutrition and exercising 5-7 days a week. She reached out to a good friend who has a holistic wellness program for help creating a brand new lifestyle. Check out her journey.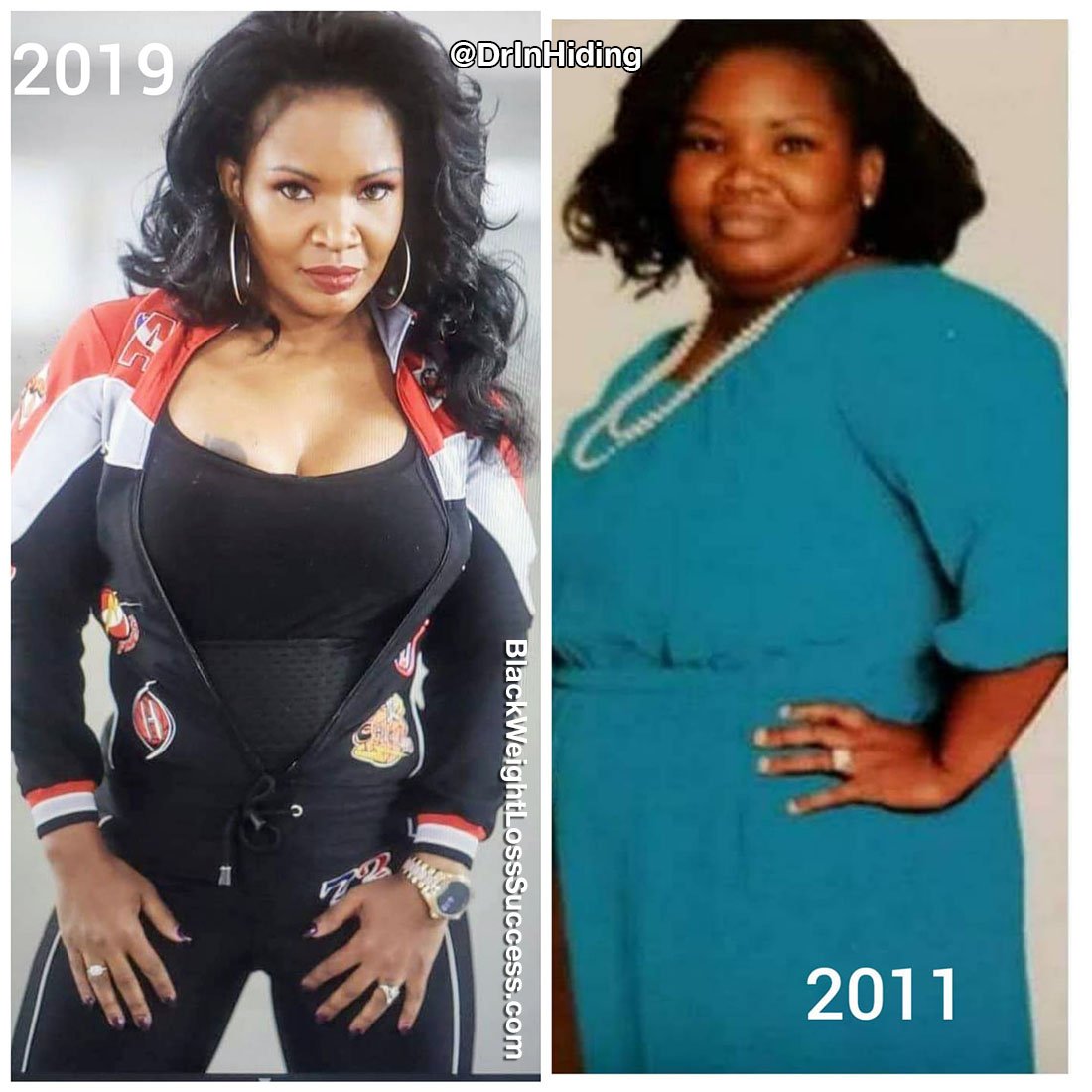 What was your motivation?
My motivation was seeing a Drivers Licence photo of myself in 2015. I was disgusted with the way I looked.
What inspired you to keep going, even when you wanted to give up?
My inspiration to not give up was looking at how far I'd come and seeing that I was so close to the end of the journey. My good friend, Cherie Johnson (Team Cherie J),  was a HUGE support for me. She blessed me with her Detox Cleanse, and it changed my life.
Cherie gave me an affordable, custom wellness program with access to meal plans and mindfulness exercises. I did the Detox on and off for 2 years. I still do it now every few months to detox my mind and body. It's not a diet, it's a lifestyle/mindset that affects the body and spirit. It was very common to lose 10 pounds in 10 days.
How did you change your eating habits?*
After doing the Detox Cleanse, I started to see food differently. I would focus on eating veggies, then protein, then fruit, then carbs. I practiced portion control and calorie counting with My Fitness Pal when I wasn't on the detox.
I didn't start or stop eating certain foods, but I watched my portion sizes and took note of how often I was eating. I tried to each every 2-3 hours. Whether it was a snack, meal or protein shake, I would be eating or drinking something. I never got to the 64-ounces of water goal, but I am still working on it.
What did your workout routine look like?
I started walking for 20 minutes a day. I HATED IT! I committed to the 20 minutes a day for 7 days a week. I would do 4 5-min walks, 2-10 min walks, etc., as long as I got in my 20 minutes. Until that became boring…
Then, I added speed and distance to it. I worked out 5-7 days a week including walking, treadmill, Beachbody videos and going to the gym.
What was your starting weight? What is your current weight?
My starting weight was 259 pounds, and my current weight is 148 pounds. My lowest weight was 141 pounds, but I didn't like the way I looked. I like being closer to 150 lbs.
What is your height?
5'3
When did you start your journey? How long did your transformation take?
August 2015. It took 2 years to lose the weight and 1 year to tone my body to where I am today.
Is weight loss surgery part of your journey?
NO, but I did get a tummy tuck to remove the excess skin in the summer of 2017. My old scar in the abdomen area kept reopening and getting infected.
What is the biggest lesson you've learned?
The biggest lesson I learned that not everyone is going to be happy for me or my weight loss journey. I lost two really good friends of 20 plus years when my lifestyle changed. Do you because YOU are all you got at the end of the day. I also learned that eating MORE, not less, helped me lose weight. Exercise is fun, but your mindset determines what you get out of it.
Instagram: @DrInHiding
My celebrity coach: @TeamCherieJ