Transformation of the Day: Liz lost 21 pounds and lots of inches. In 2011, she became a certified personal trainer, but by 2019 she realized that her health was worsening, despite her workout routine. Wanting to live her best life, she prayed for answers, found a coach, and changed her habits to get results. Check out her story.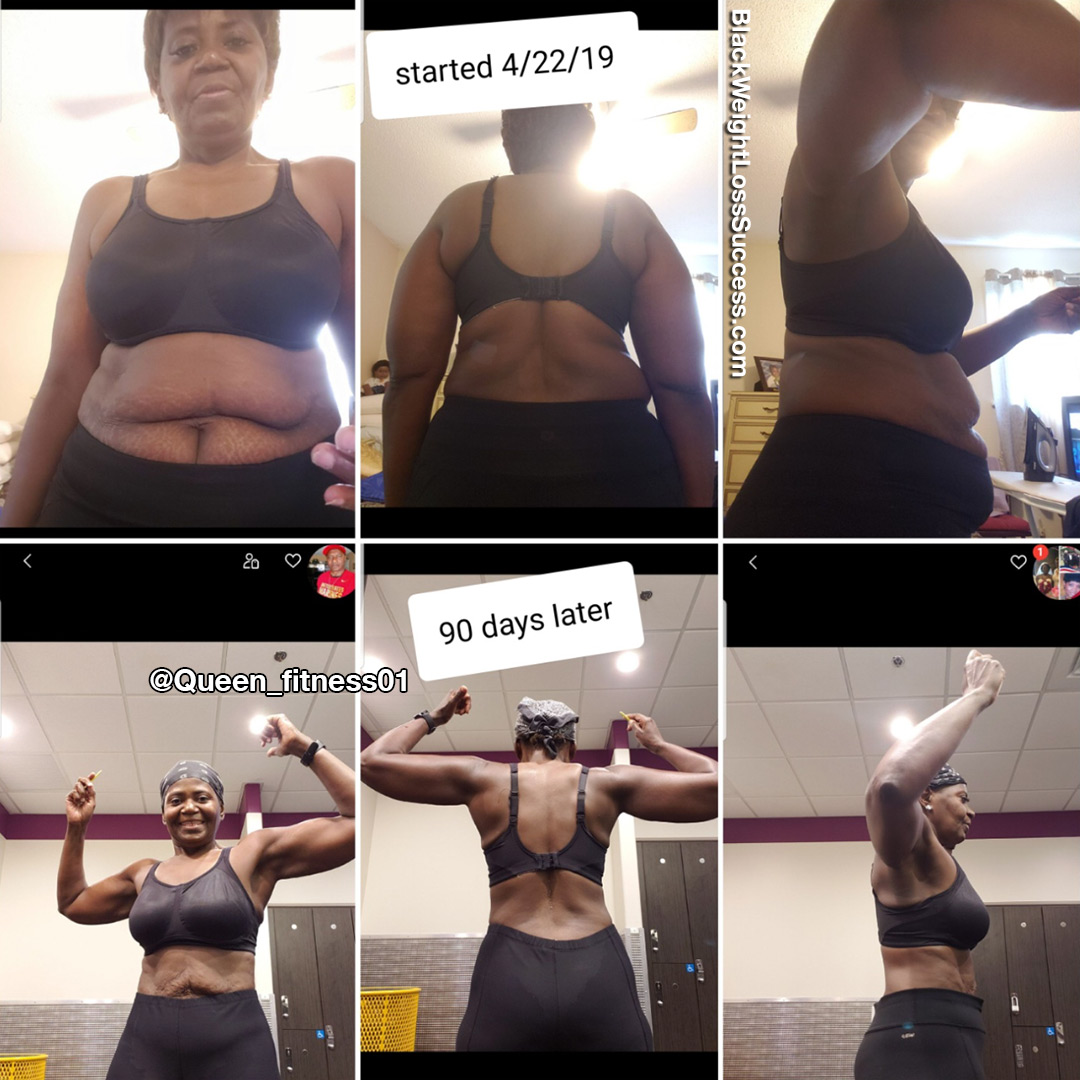 I was tired of being tired. I was tired of starting, stopping, and starting all over again. My health seemed to be getting worse in spite of that fact that I was exercising on a regular basis. I prayed and asked God to help me on this journey to create a lifestyle change, not just a physical change. I honestly had to change my mindset to change my life.
Before I started my journey, I would say I was living my best life, but really, I was just living life with all of its ups and downs. When I turned 55 years old in March 2019, I said, "Lord, I honestly would like to live my best life ever." As of June, my doctor has taken me off all of my high blood pressure medication. I love challenging my mind and transforming my body. Today, I can genuinely say I am living my best life ever. Now, I am determined to help someone else along my journey.
What was your motivation? What inspired you when you wanted to give up?
My motivation: In 2011, I studied to become a Certified Personal Trainer with the intention of helping others. Fast Forward… In March 2019, I went home to South Carolina, and my family and friends all commented about how I had gained so much weight. That was my turning point.
When I wanted to give up, I thought about the hard work and sacrifices I made in 2011. I also focused on the results I saw from the disciplined lifestyle I decided to follow in 2019.
How did you change your eating habits?
Because I was no stranger to fitness, my problem was my food choices. I prayed and asked God to help me with my yo-yo dieting and overall lifestyle. When I say He answered my prayer—God answered while I was surfing the internet, and found Terry Starks's program. I reached out to Mr. Starks, and he has been a blessing. I stopped eating sweets, and I now follow a low carb plan. Also, prepping my meals in advance works for me.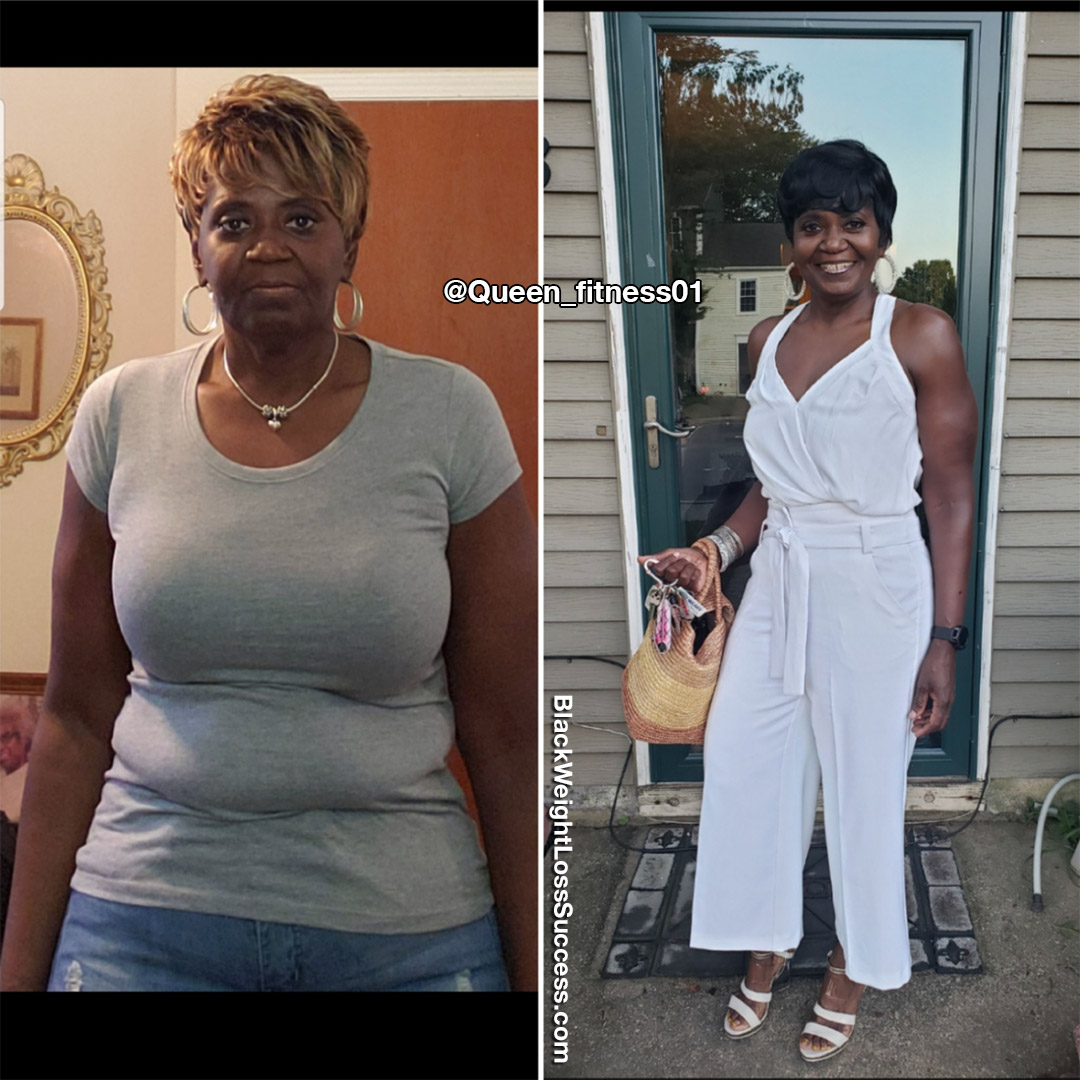 What did your workout routine consist of? How often did you workout?I began by doing about 30-60 minutes of cardio every day and lifting weights three days a week. Now I do about 15 minutes of cardio three days a week, HIIT three days a week and I lift weights four days a week (Upper body two days and lower body two days). I'm always challenging my body.
What was your starting weight? What is your current weight?
Actually, I lost more inches versus weight. My starting weight was 180 pounds, and today, I weigh 159 pounds.
What is your height?
My height is 5'6″
When did you start your journey? How long did your transformation take?
I started my journey this final time on April 22, 2019. It took me three months to transform into where I am today. I am still a work in progress. I am focusing on toning my body.
Is weight loss surgery part of your journey?
No. I decided to go all-natural. Also, no protein shakes or diet pills for me.
What is the biggest lesson you've learned?
The biggest lesson I have learned on this journey is that it does not matter what age you are. If you are dedicated and determined, you can do whatever you put your mind to do. Faith without works is dead.
What advice do you have for others who want to lose weight?
Start where you are. Never give up and remember that everybody's weight loss journey is different. This race is not given to the swift nor the strong but to the one that endures until the end.
Set small obtainable goals and stop at nothing, even when you have reached your goals. New goals bring about new results.
Get rid of the scales and focus on the changes in your clothing. I honestly do not get on my scales. I only weigh-in when I go to the doctor.
Instagram: @Queen_fitness01