Transformation of the Day: Marie lost 65 pounds. She wanted to be healthy, not just physically, but emotionally and mentally as well. Making effective changes to her eating habits and breaking her larger goal into smaller goals worked for her. Check out her story.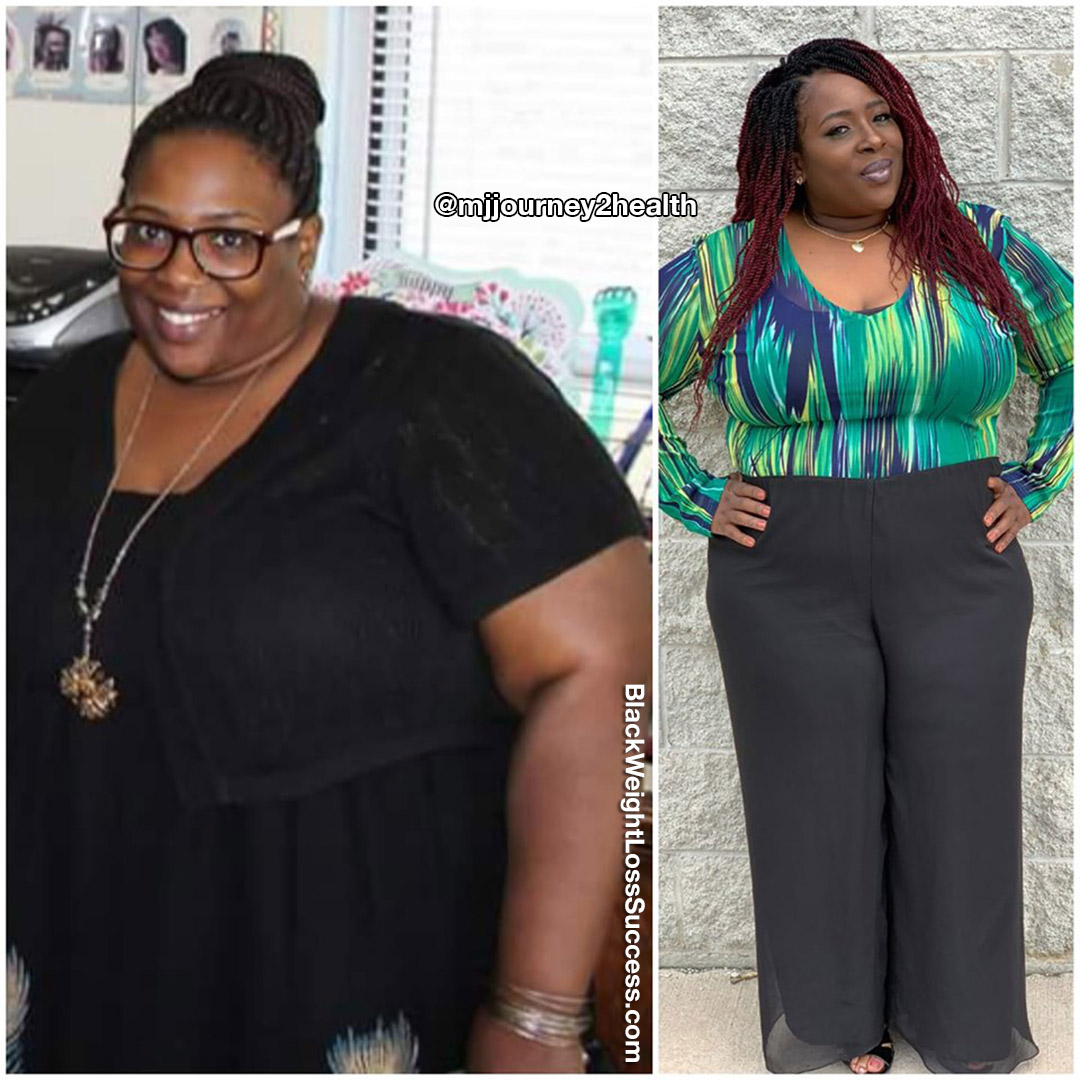 What was your motivation?
My motivation to get healthy came when I stepped on the scale and saw that I weighed 350 pounds. Also, I was asthmatic and out of control.
What inspired you to keep going, even when you wanted to give up?
One thing that inspired me when I wanted to give up was the promise I made to myself to change my life. I also wanted to show people that the weight doesn't have to weigh them down and that they could become healthier too.
How did you change your eating habits?
I stopped eating gluten, dairy, and sugar.
I ate more leans means and fell in love with veggies.
I cut out all of my late night eating.
I upped my water intake.
I let go of the bread.
Pizza was my safe place. Instead of regular pizza, I now eat cauliflower crusted pizza that I make myself.
What did your workout routine consist of?
I go to the gym three to four times a week. I include strength training and cardio in my workout routine.
What was your starting weight? What is your current weight?
My starting weight was 350 pounds, and my current weight is 285 pounds.
What is your height?
I am 5 feet and 3 1/2 inches tall.
When did you start your journey? How long did your transformation take?
I started my journey on June 30, 2018. It took me 14 months, and I am still going.
Is weight loss surgery part of your journey?
No, surgery was not part of my journey.
What is the biggest lesson you've learned?
I learned that my journey was not only about the physical weight I was carrying. I discovered that I was emotionally, physically, and mentally unhealthy. I have learned to make small health goals and achieve them one by one.
What advice do you have for people who want to lose weight?
It is never too late to take control of your weight. There will be obstacles, and at times you may want to give up. Just keep pushing.
It is your journey, and you need to do it your way. One thing I learned is that comparing myself to someone else's journey is never a good idea. You have to go at your pace. Only you know how to run your own race.
You are going to have highs and lows, but just keeping going. You are not going to feel like giving 100% every day. Some days you will feel like 30%. Again, Keep Going. You are worthy of all you desire.
Instagram: @mjjourney2health