Update Nov 2019: Marsha wrote in to share that she's lost a total of 165 pounds. Since we featured her in 2018, she added weight training to her routine and earned her second master's degree. Check out her story.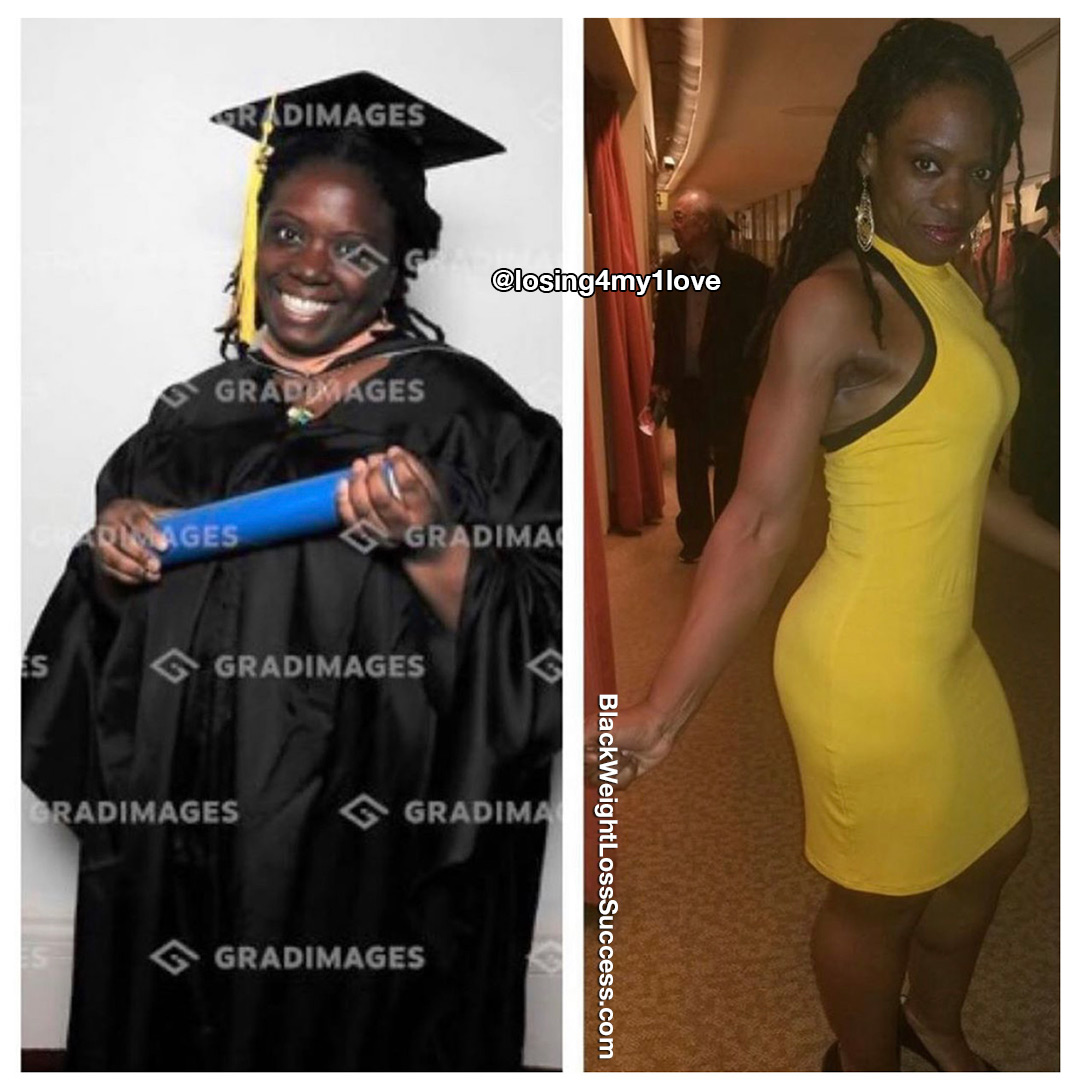 My name Marsha and I was featured on your page in 2018. Since then, I was able to make even more of a transformation and lose more weight while gaining muscle. I have lost a total of 165 pounds! I now weigh 135 pounds. I did all of this while being a single mom and earning my second master's degree!
How have you continued to make progress and lose weight?
A leg injury prompted me to include strength training in my exercise routine, and that was a blessing. Strength training made a huge difference in my physique. I lift weights four days a week. Lifting weights is a game changer, and it helps me burn more calories and achieve a toned physique.
I also eat clean, and I make sure that I eat enough protein. I also drink lots of water.
Of all the lessons you've learned on this journey, what stands out the
most?
I've learned that children are not a deterrent to weight loss. Instead, they can be our greatest supporters when given a chance. I've also learned that women need to not be afraid of muscle. Eating right, weight training and cardio are all necessary for healthy weight loss and fitness.
Marsha's transformation story was featured in People Magazine's Half Their Size issue for 2020 and on Good Morning America: How these 3 moms each lost half their body weight.
Instagram: @losing4my1love