Transformation of the Day: Patricia lost 152 pounds, down from 501lbs. This Louisiana mom knew that the weight would not come off overnight. She cleaned up her eating habits and strived to workout everyday to achieve these results. Check out her story.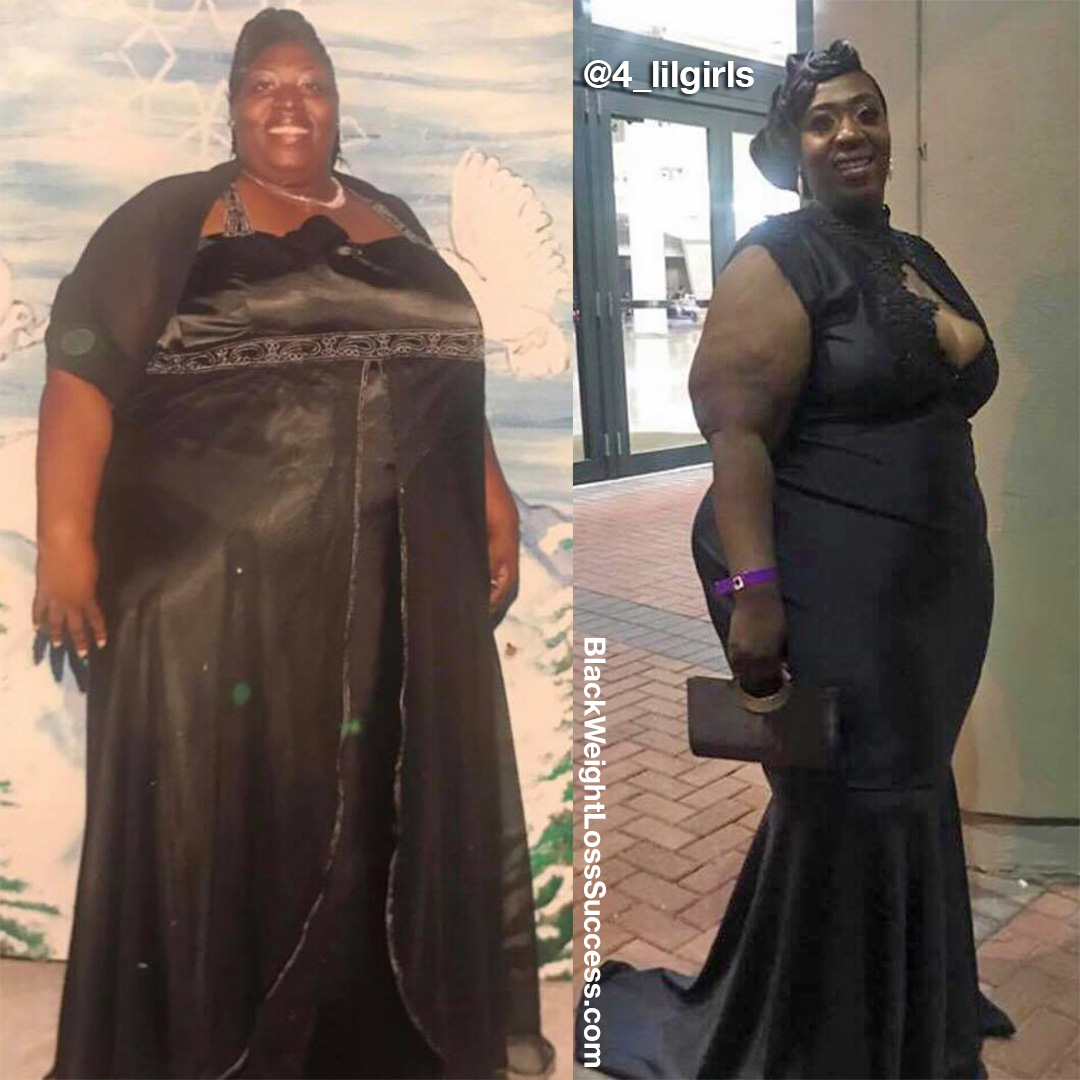 Hi, I'm Patricia Johnson from Louisiana and what most inspired me to change my life was my kids. I needed to be here to see them grow and be a part of their life achievements.
How did you change your eating habits?
I changed my eating habits by cutting out all fried foods, sweets and sodas. I incorporated more vegetables, protein, and water to my diet.
What did your workout routine consist of?
My workout routine consists of walking one to two miles daily and working out with a personal trainer three times a week at Kfitness.
What was your starting weight? What is your current weight?
My starting weight was 501 pounds and my current weight is 348. 5 pounds. My height is 5'6″.
When did you start your journey?
I started my journey in April 2017. My transformation took 2 1/2 years, and my goal is still yet to be reached.
Was weight loss surgery part of your journey?
No, weight loss surgery is not a part of my journey. This an all natural journey!
What is the biggest lesson you've learned so far?
The biggest lessons I learned were to trust the process and not to go looking for a quick fix. I didn't gain the weight overnight, so I will not lose it overnight.
What advice would you give to people who want to lose weight?
My advice is to trust in yourself know that there will be good days and bad days. Keep pushing and never give up.
Instagram: @4_lilgirls