Transformation of the Day: Sabrina lost 169 pounds. Since her early teens, she has been dealing with unhealthy habits and depression. Then, being assaulted in high school added to her sadness and pain. Last year, she decided that she had to do something to take back her life. She has transformed by working with her brother (who is a personal trainer), having weight loss surgery, and changing her relationship with food.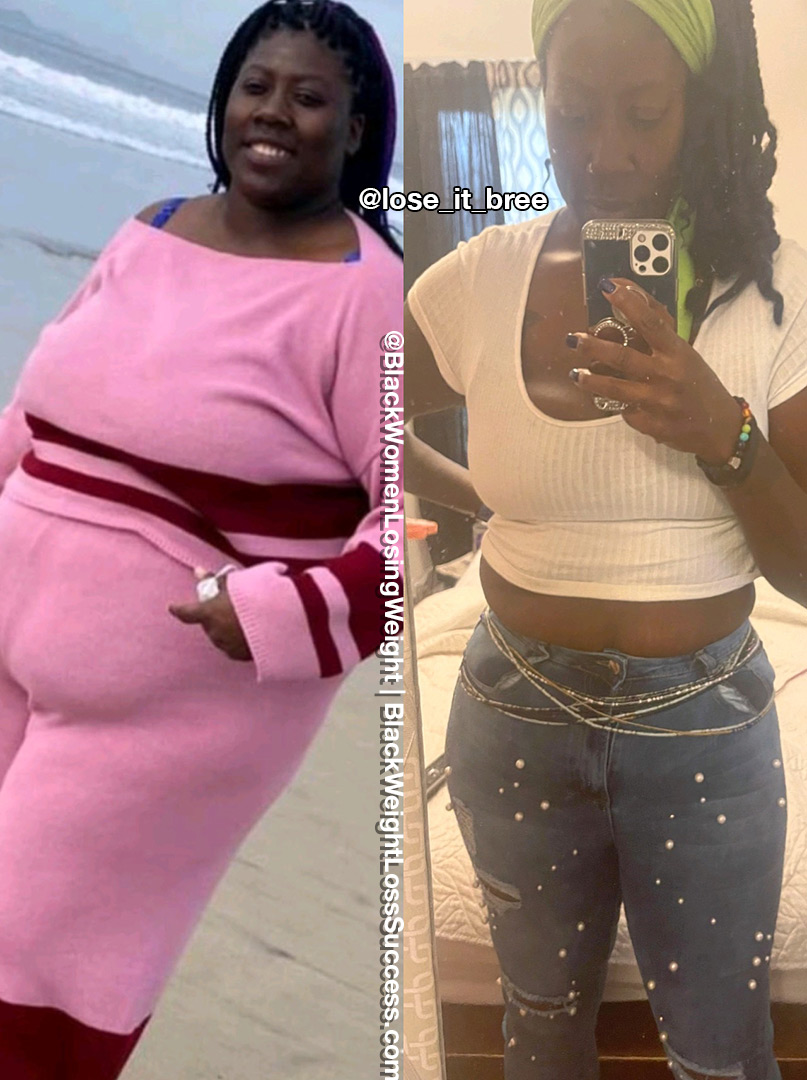 What was your motivation?
For most of my life, I have been overweight. From the age of 12, I let bad habits and depression dictate my life. I was sexually assaulted in high school, and to deal with the pain, I ate. I ate when I was sad, angry… whatever you can think of.
I snapped out of it basically by talking to my brother a year ago (he is my trainer as well @flexinyour40s). He told me, "Hey, we are all we got problems, and I risk losing my baby sister. Let's take this seriously". He knew our grandfather died from a poor diet and another family member died from a heart attack. I had high blood pressure, women's issues, and my back hurt due to the weight. 
What was your starting weight? What is your current weight?
My highest weight was 360 pounds. I currently weigh 191 pounds. I took control and let the hurt and anger go. 
Is weight loss surgery part of your journey?
I had Gastric Sleeve weight loss surgery in December 2020, and I truly do not regret it at all. I believe it saved my life.
How did you change your eating habits?
I had to change how I thought about food. I realized that food is meant to fuel our day. I don't eat fried food or bread. Instead, I eat cauliflower bread. I don't eat pork, and I was never really was a fan of it. I eat duck or turkey bacon. 
Also, I don't eat sugary drinks or snacks. I will drink mostly water or 100% juice that I juice myself. If I do go out, I eat a salad with low-sugar vinaigrette (no croutons). The most important thing that I do now is looking at the back of the boxes and seeing the carb and sugar information noted on the food label.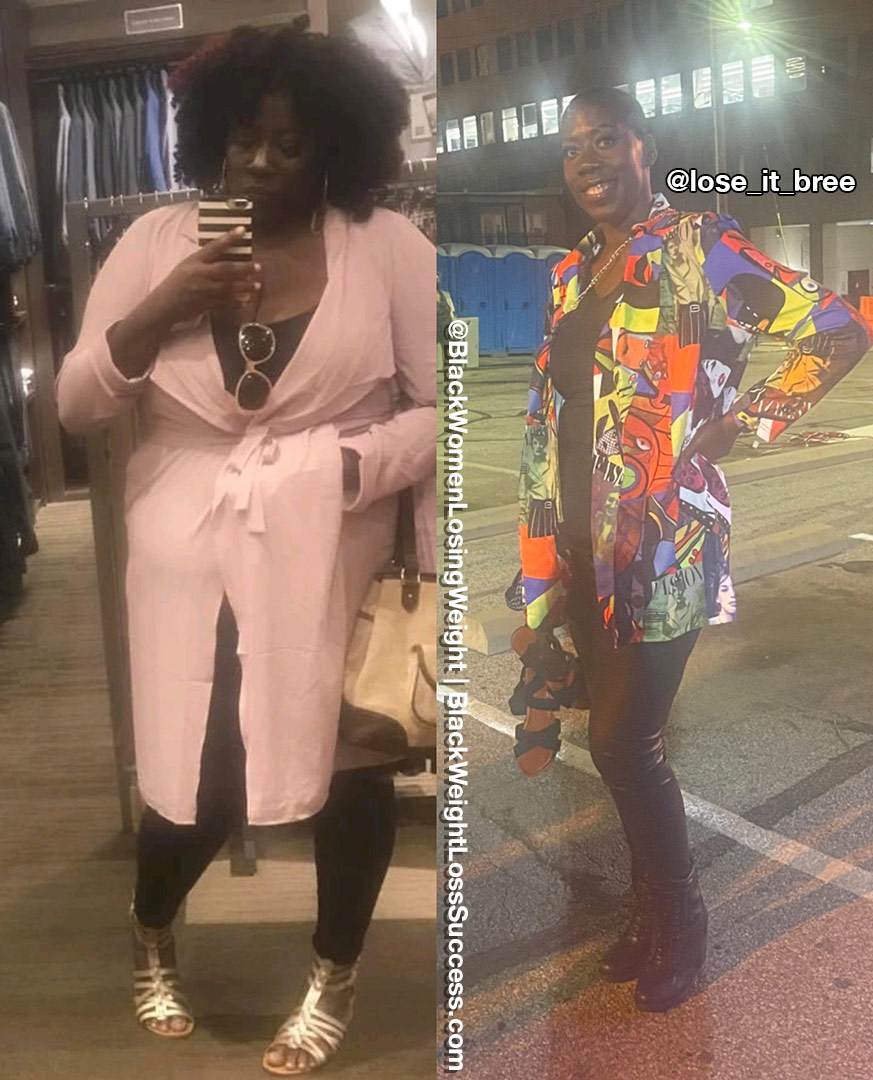 What is your workout routine?
I work out five days a week. On two of those days, I work out with my older brother. When I started training with my brother, my workouts included walking in the park and boxing for at least 30 days. Now, he has me doing more intense workouts, including boxing with bands on my ankles, step-ups, weight training, and speed ropes. I learned that lifting weights can help you burn fat quickly. 
When I'm not training with my brother, I will use my Apple's workouts and do anything from HIIT to yoga to rowing. Or I get on YouTube and do Growwithjo workouts for 30 minutes. They always say it takes 30 minutes to form good habits, and I want to earn my laziness. 
What is your height?
I am a tall girl. I am 5'10".
When did you start your journey? How long did your transformation take?
This journey took a year. To be honest, my weight has been one thing I have been self-conscious about. I tried talking to my Gynecologist about weight loss options. However, I couldn't do certain things because of high blood pressure, and I was always on medication. 
I cried out to my mother. She told me to dust myself off and bust through the back door. Meaning, if one option doesn't work, try another way. So, I worked out with my brother and saved to pay for my weight loss surgery out of pocket. I lost 30 lbs. before surgery. 
I knew it would be hard because I had family members who had the surgery and only lost 20-40 pounds because food addiction is real. People tried to talk me out of doing this, but you become determined to be better when you are tired of being sick. After surgery, I started watching the stuff I eat and falling in love with the hard work I put in. I didn't realize it, but I motivated the people around me to work out and be better, and that's awesome. Now I'm 20 pounds away from my goal.
What is the biggest lesson you've learned so far?
I learned that it's ok to change, love, and embrace the strength you earned through the journey. Sometimes, the only way you know if you can do something is by straight-up doing it and not being scared of what people say.
What advice would you like to share with women who want to lose weight?
I say earn your laziness. Commit to 30 minutes of exercise. Set an intention for yourself. Switch out unhealthy choices for healthy choices. Also, please pay attention to food labels because it helps a lot. 
Instagram: @lose_it_bree