Transformation of the Day: Sacora lost 173 pounds with healthy eating habits and a consistent workout routine. She has truly transformed by maintaining a calorie deficit and leaning on faith and God-given willpower. She didn't realize just how bad she'd been feeling until she began feeling better.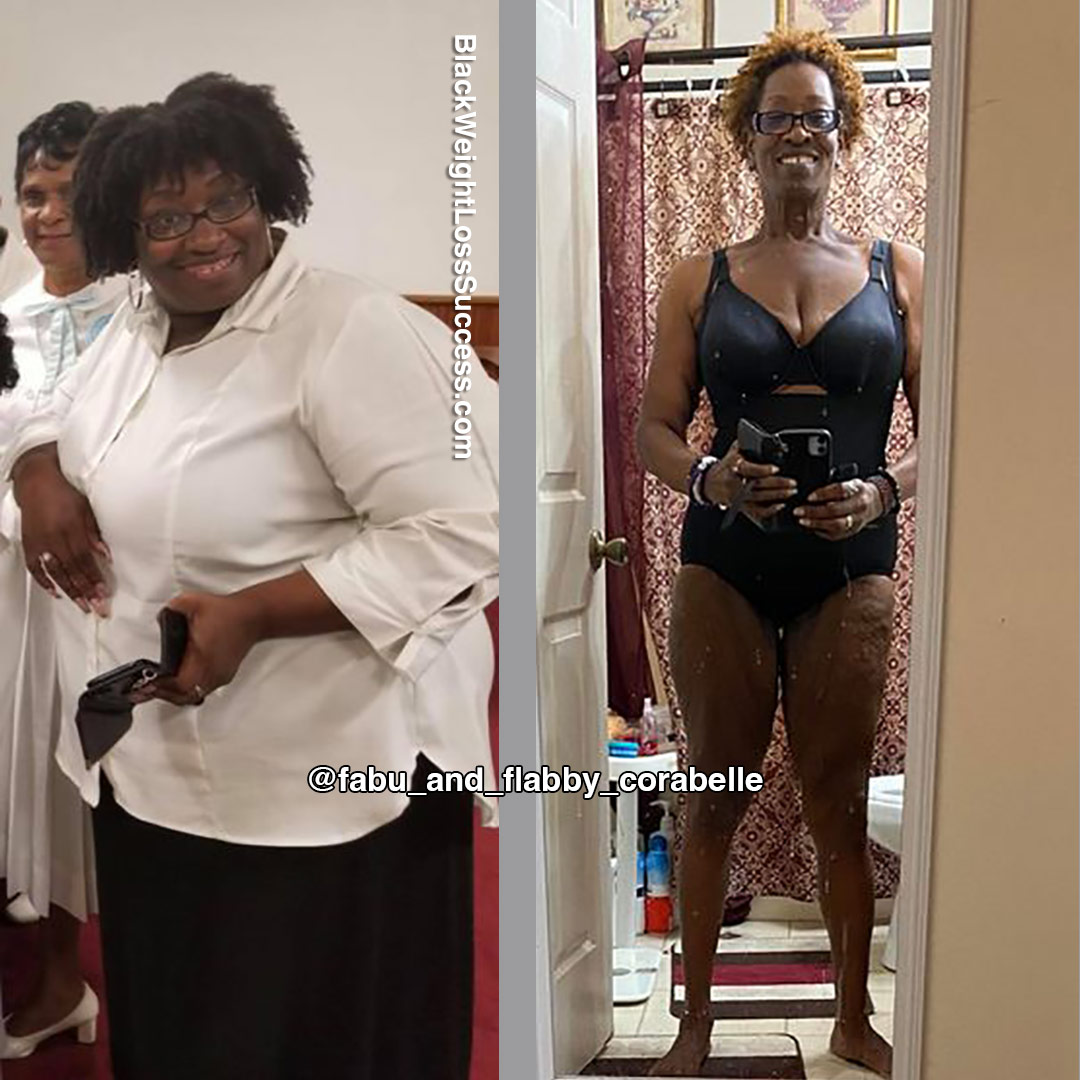 I weighed over 250 lbs for the last 25 yrs of my life. Last year June 2019, I made a CHANGE and never turned back! I've lost 173 pounds so far.
What was your motivation? What inspired you to keep going, even when you wanted to give up?
My motivation was that I didn't want to LIVE with the consequences of bad eating and unhealthy living. I didn't mind the thought of dying, if I'm being honest, because I wasn't too happy with myself. However, when I realized that I could suffer a stroke or heart attack at a young age and be left living with lifelong issues, that was enough for me.
How did you change your eating habits?
I calculated how many calories I would need to consume to maintain my weight of 345 pounds. Then, I simply cut the number in half for a daily calorie goal! After that, I gradually incorporated exercise and intermittent fasting. But it's the whole, unprocessed foods that have really made the difference! That and GOD!! I used God-given willpower to overcome my food addiction.
What did your workout routine consist of? How often did you work out?
I was consistent with my workout routine. I did 20 minutes of light aerobics in the morning, Monday thru Friday. Three days a week, I went to the gym in the evening.
Starting Weight/Current Weight
I've gone from 345 pounds on June 14, 2019, to weighing 172lbs today.
What is your height?
I'm 5'7″.
Is weight loss surgery part of your journey?
No, I have not had weight loss surgery.
What is the biggest lesson you've learned so far?
The biggest lesson I've learned is that it really starts with what you consume.
What advice do you have for women who want to lose weight?
My advice is to stay away from the scale and focus on how you feel and look instead. I didn't realize how bad I was feeling until I started feeling better.
Instagram: @fabu_and_flabby_corabelle