Transformation of the Day: Shameka lost 51 pounds with healthy eating habits and exercise. Post-partum depression almost made her throw in the towel, but she found the strength to reclaim her life. Check out her story.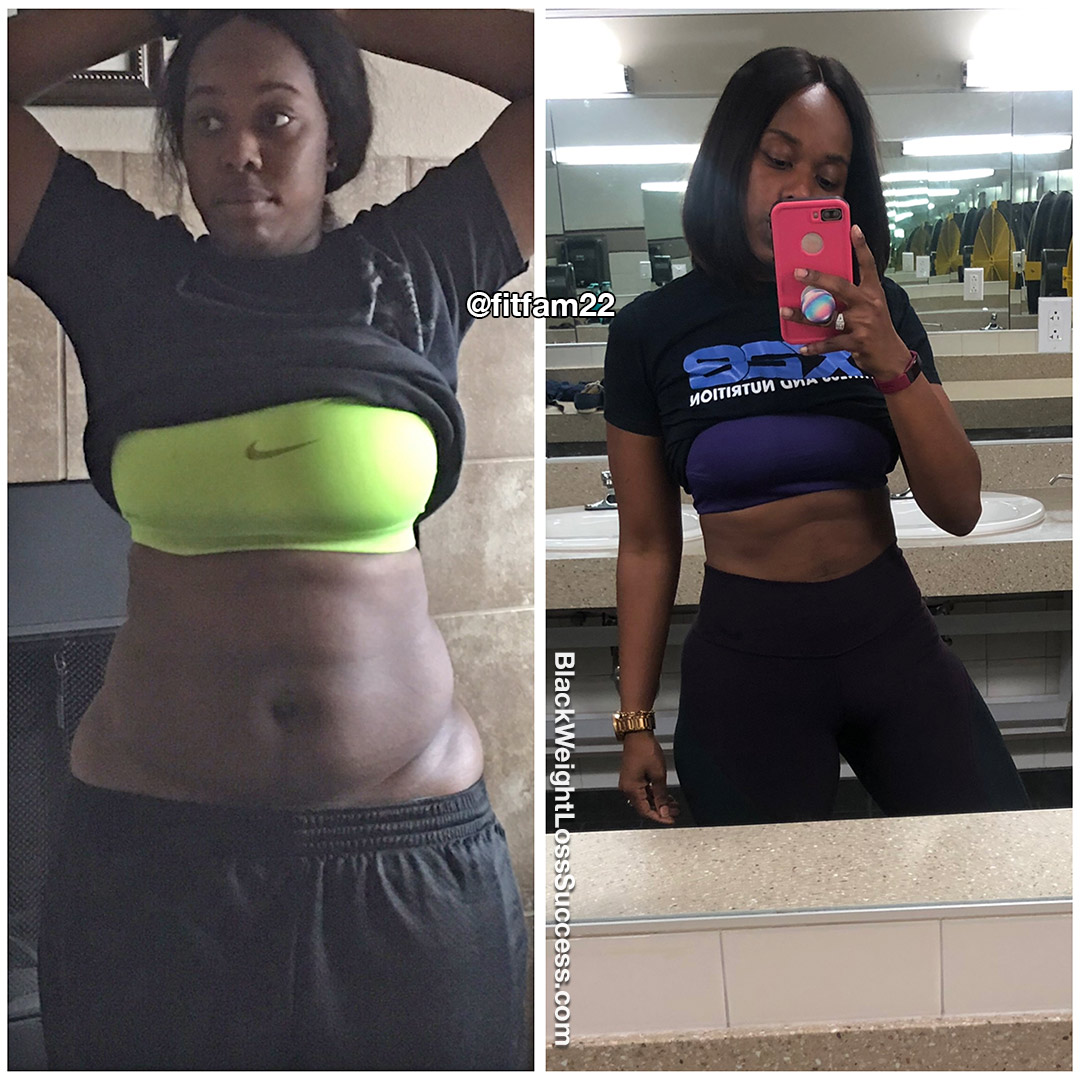 What was your motivation? What inspired you to keep going, even when you wanted to give up?
Self-love! Post-partum depression almost made me end it all. I gave up, and I threw the towel in, but God said, "Chill." This momma reclaimed her time, and I'm forever grateful for the change.
How did you change your eating habits?
I cleaned up my eating habits by eliminating junk food. I'm a firm believer in shocking your body. So, drinking water became a habit vs. drinking juice. Candy was limited to Saturday's only, and I used portion control. It took a lot of trial and error but eating this way works.
What did your workout routine consist of?
I did weight training with cardio. I never wanted a quick fix. I stayed calm and focused, slow, and steady.
How often did you workout?
I did fasted cardio three days a week and weight training 4-5 days a week.
What was your starting weight? What is your current weight?
My starting weight was 220 pounds, and my current weight is 169 pounds.
What is your height?
5'6″
When did you start your journey?
2017 was a year of trying and giving up. In 2018, I said enough is enough. Make sacrifices, and you will get results.

How long did your transformation take?
A little over a year.
What is the biggest lesson you've learned so far?
I can achieve any goal I set my mind to.
What advice do you have for people who want to lose weight?
Have patience. The weight didn't come overnight, and it won't leave overnight. Also, be open to advice. Listen, grow, twist it, and make your own vibe. Keep going, Sis! Your best you is inside. Just push it out
Instagram: @fitfam22