Transformation of the Day: Taina lost 95 pounds with healthy eating habits and exercise. She depressed, insecure, and dealing with a lot of pain. As she began to make healthier choices, she saw her body and her lifestyle transform. Check out her story.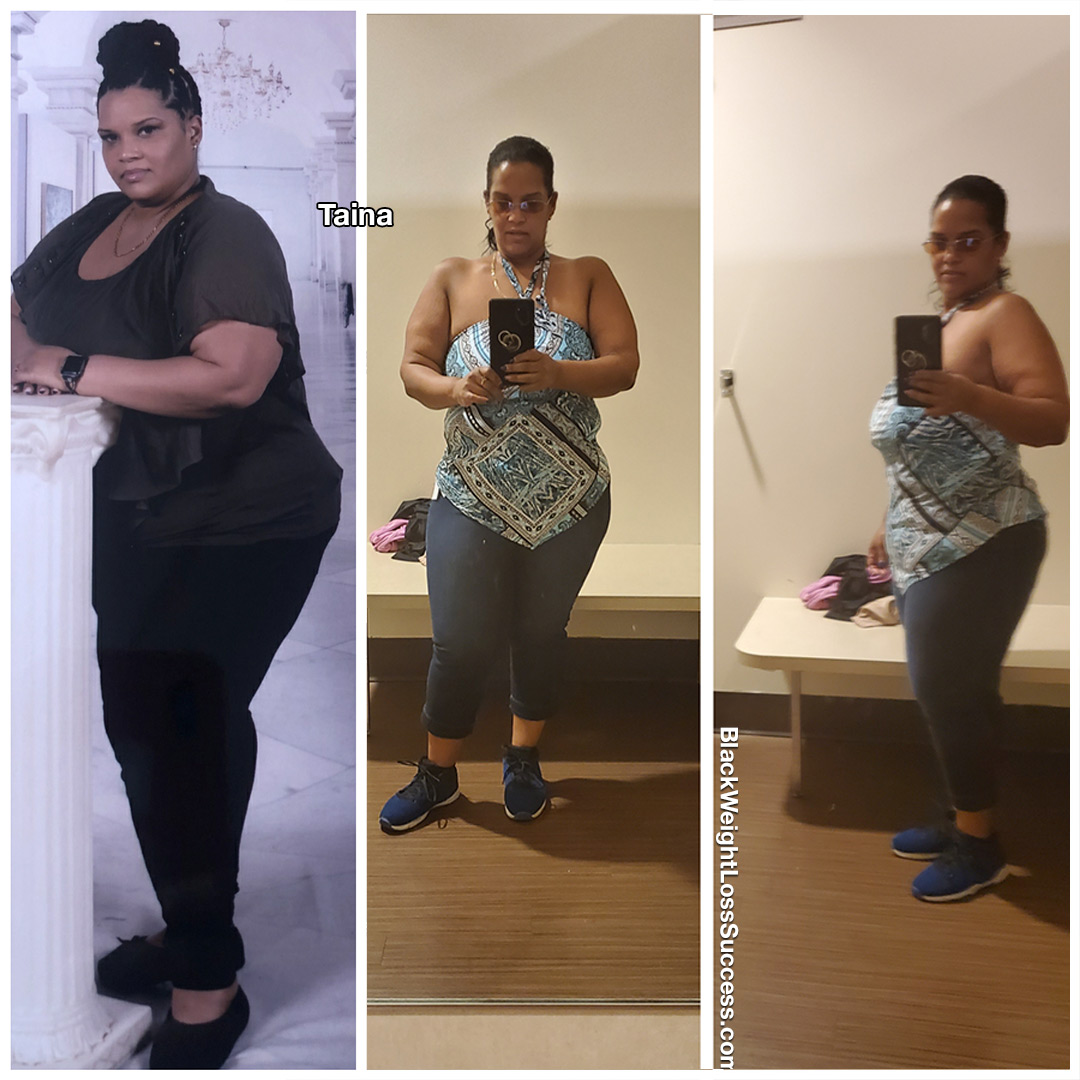 What was your motivation?
My motivation was definitely my health. I was depressed, insecure, and dealing with a lot of pain. As I started losing weight, I began to feel less and less pain, and that helped me continue.
What inspired you when you wanted to give up?
It was never an option to give up. I get tired at times, but I never thought of just stopping.
How did you change your eating habits?
The change was hard and drastic. Currently, I no longer see it as a diet. It's just a way of living. I started by first quitting soda. I had an addiction to Pepsi. By month three, I needed one. I took a sip and spat it out. From that day forward, I never had a soda.
I also knew I had an addiction to carbs and sugar, so I stopped using
both and increased my protein intake. It was hard because people around me did try to feed me things I couldn't eat.
What did your workout routine consist of?
I joined a couple of gyms because I get tired of doing the same things. I started going to the gym regularly, 3 to 5 days per week. I got a trainer and nicknamed her, "The Beast." She really showed me what I needed to do. On my days off from the gym, I worked out at my house, and I've been maintaining 10,000 steps daily. My workout length is about an hour. I'll target a zone and do different zones every day.
Now, exercise doesn't feel like work. It's just my routine. It is incredible how my body regulated itself.
What was your starting weight? What is your current weight?
My starting weight was 285 pounds. Currently, I weigh 190 pounds.
What is your height?
5'2″
When did you start your journey?
My start date was November 17, 2018. My goal is to lose 100 pounds by November 17, 2019. So, I'm about two weeks from a full year.
Is weight loss surgery part of your journey?
I thought about it. However, the nutritionist I saw was so amazing, and that convinced me to try it on my own first. I am glad I did it this way.
What is the biggest lesson you've learned?
You can do anything if you put your mind to it. Just take it one day at
a time. Also, never ever compare your self to anyone else.
What advice do you have for women who want to lose weight?
It's hard work, but remember that you didn't gain your weight in a week. Many of us have been struggling with weight issues our entire life. Don't think of your process as a diet. It's a life change, and you deserve to be the best version of you for you.
Instagram: @mtaina_hills