Update: Taylor has lost 100 pounds.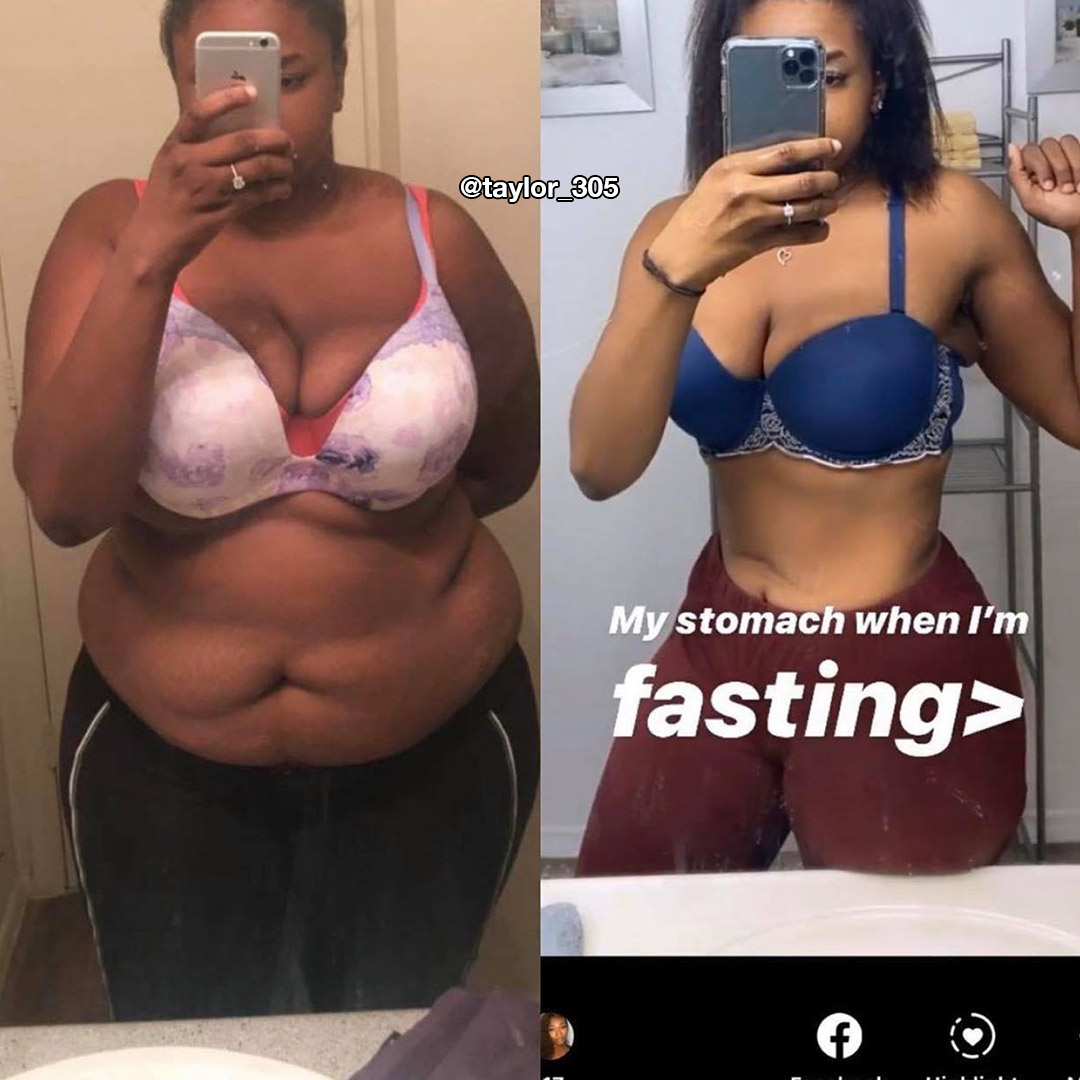 ---
Transformation of the Day: Taylor lost 95 pounds. After her 19th birthday, she decided to change her mindset and create a new lifestyle. Now, with her 21st birthday on the horizon, she is very proud of herself. She says nutrition, cardio, and strength training are essential.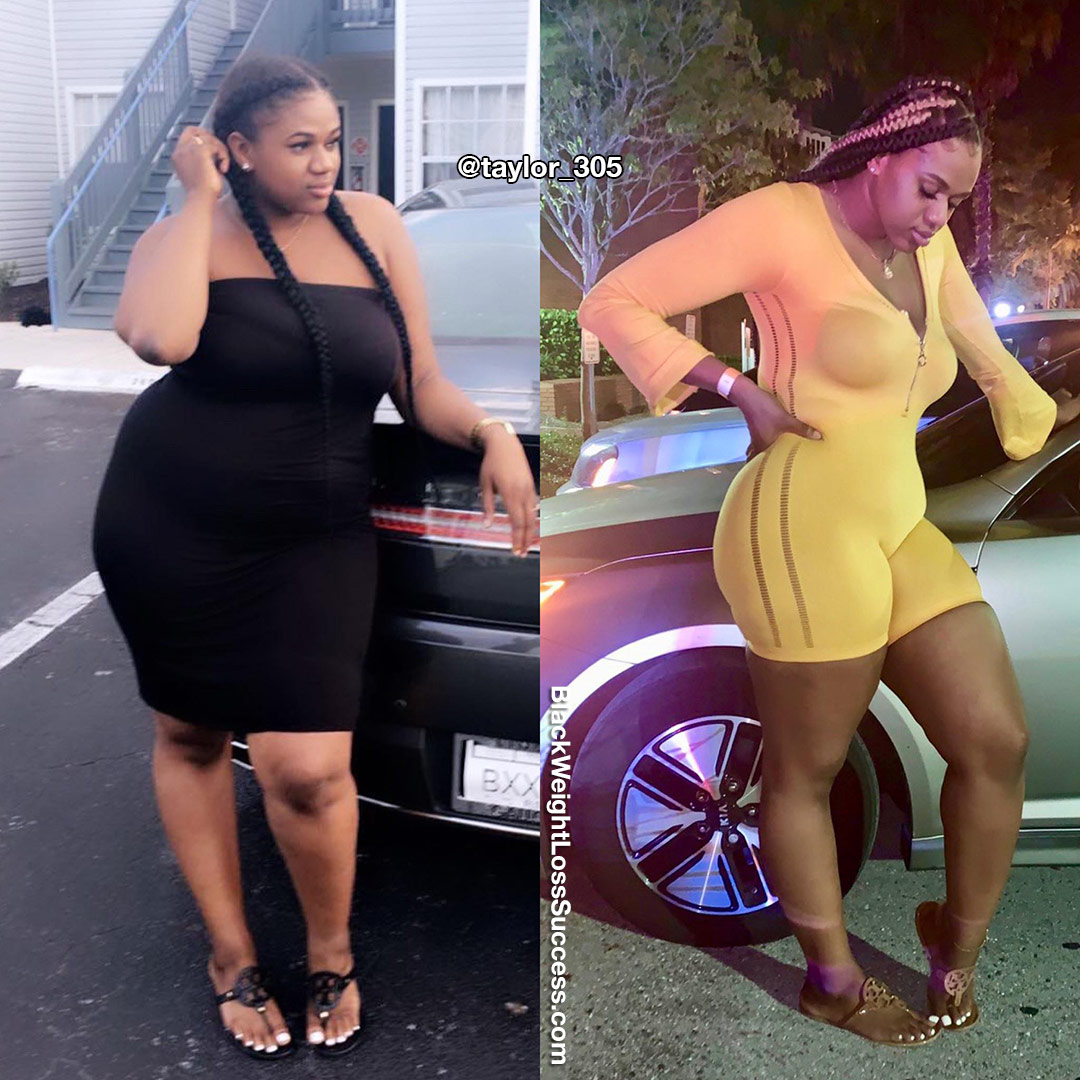 What was your motivation?
Deep down inside, I always had a weight issue. Always being the tallest and heaviest woman in the group or in school just got annoying. So I finally made a change.
I started my weight loss journey toward the end of November 2017 after my 19th birthday when I was feeling very depressed and fat. I was going through a breakup, and I just blamed everything on me.
I started at my neighborhood gym, where I used the treadmill. Eventually, I expanded my mind, changed my diet around. I began eating only protein and veggies and only drinking water. Three months later, I was 30 pounds down. I didn't want to stop, so I didn't.
I continued to change my routine by working out 5-6 times a week, even on weekends. I also started intermittent fasting. Next thing you know, I'm 95 pounds down and feel AMAZING. Now I use a ton of weights, and I train certain parts of my body to gain muscle. I did this all on my OWN. Nutrition, cardio, and strength training are KEY.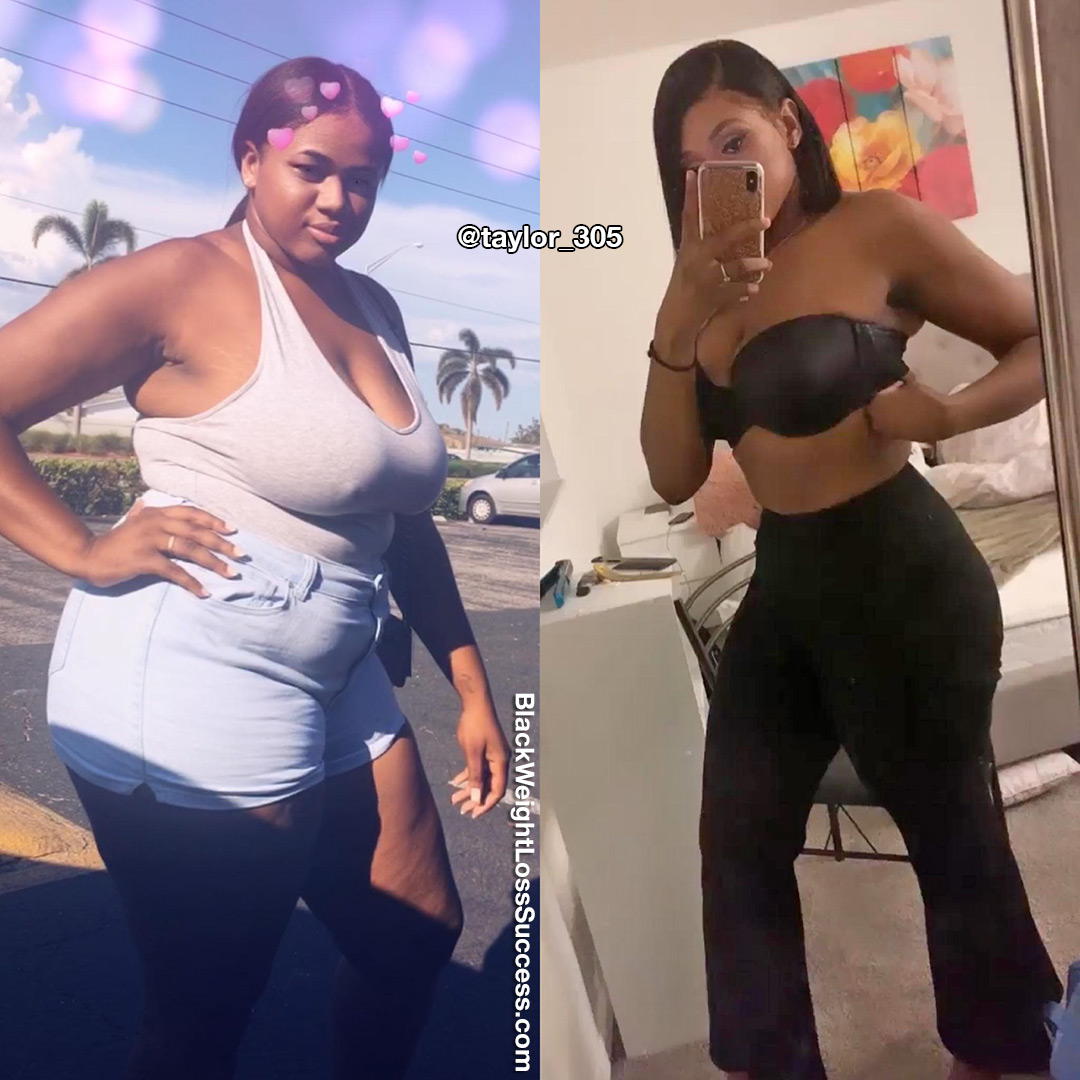 What inspired you to keep going when you wanted to give up?
How I felt is what has kept me going. This is a lifestyle change, and I learned not to look at this process as a "diet" but instead, I see it as a healthy lifestyle. Working out and changing my nutrition was the key to it all. I love how I feel, and I know this is something that I will never stop doing because it has completely changed me, physically but most importantly, MENTALLY. I believe I can do everything I want to do if I stay consistent and work hard.
Starting weight/Current weight
I started 280 pounds, and I currently weigh 185 pounds. I always wanted to be sexy and feel beautiful for my 21 birthday. My 21st birthday is in November, and no one knows how happy and proud of myself I am. I did it!
What is your height?
5'10"
What is the biggest lesson you've learned?
The biggest lesson I learned is that you have to love yourself through this process and journey. There will be times when you get discouraged and feel like you haven't gotten anywhere. Never ever give up on yourself. I've made a commitment to myself to stay on track. I'm forever blessed and grateful that I made this lifestyle change.
What advice would you like to share?
There are so many women and men that don't have the mindset to stay on track and remain patient with themselves. My advice: Never give up. Have patience and love yourself every step of the way. Stay consistent, and the results will speak for themselves.
Instagram: @taylor_305