Tiffany lost 23 pounds. Her eating habits led to weight gain, and she was tired of not being able to fit her clothes or buy clothes she loved. She has learned to be her own cheerleader and put in work to release the weight.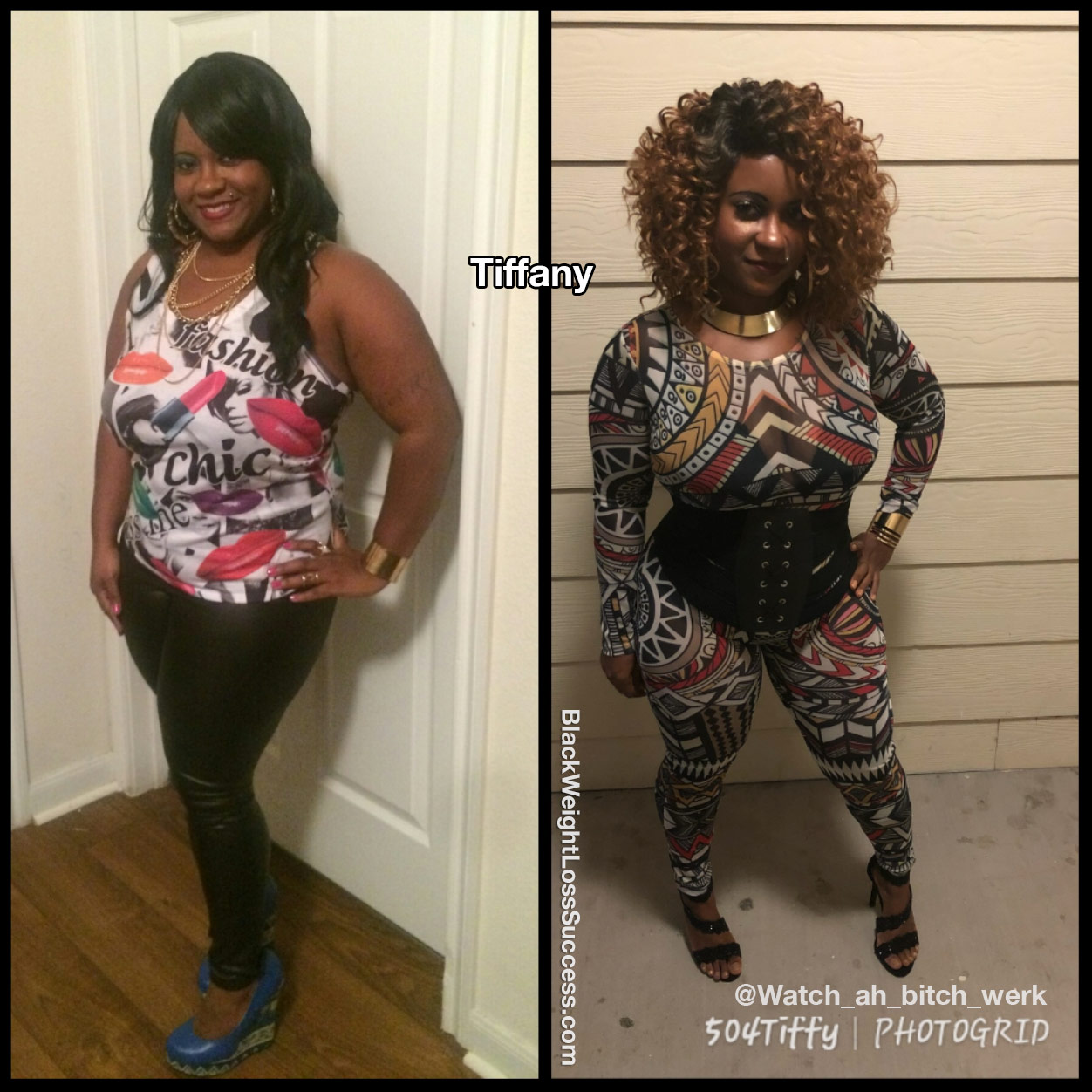 What was your motivation?
My motivation was looking at old pics of how small I was in the past. I was also being tired of not being able to fit my clothes or shop at the mall.
How did you change your eating habits?
I realized that the food I was eating caused my weight gain. So, I gave up pork, chicken, beef, and turkey. I only eat seafood, fruit, and vegetables. Also, I hardly eat fast food.
Tell us about your work out routine.
I workout 5 days a week for an hour and rest on weekends. I do 30 minutes of cardio, and 10 minutes of weight training, ab workouts, squats, and lifts.
Starting weight/Current weight
My starting weight was 153 pounds, and my current weight is 130 pounds. I'm 4'9″.
When did you start your journey?
I started my journey in August 2017, and it took me a year for my transformation. Weight loss surgery was not apart of my journey
What is the biggest lesson you've learned?
The biggest lesson I've learned is that sometimes people who call themselves your friends and family are secretly wishing that you would fail. You gotta be your own cheerleader and your own motivator!
What advice would you give to women who want to lose weight?
My advice: If you don't like something about yourself, change it! DO THE WERK! I didn't put it off until the beginning of the year. I said, "Today is the day.", and I've been feeling myself since!
Instagram: @Watch_ah_bitch_werk