Transformation of the Day: Alicia lost 75 pounds with Keto and Intermittent Fasting. This mom wanted to be healthy for her family and to get off of her high blood pressure medication, so she changed her lifestyle. Check out her story.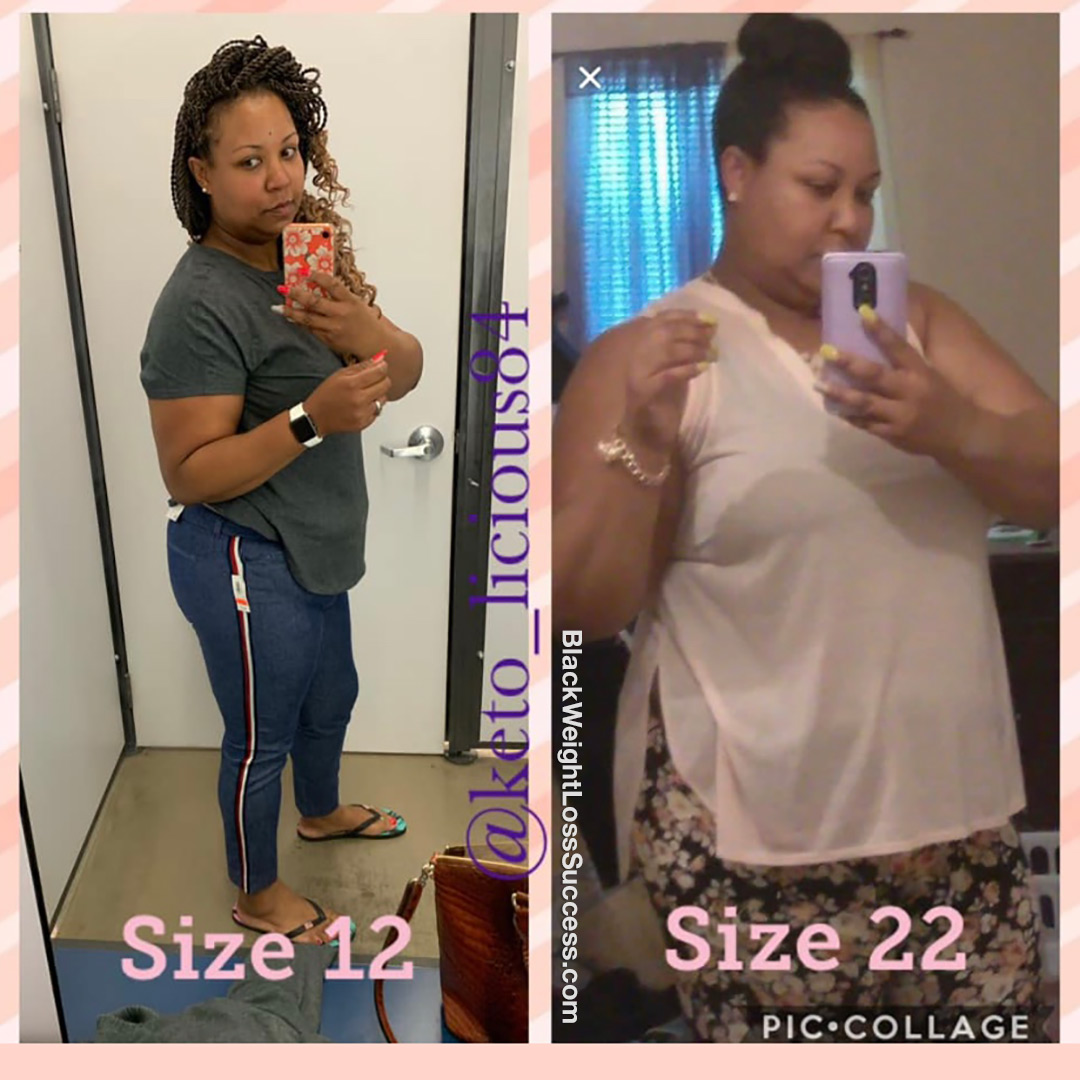 One year ago, I started Keto and intermittent Fasting. My starting weight was 286 pounds, and my current weight is 211 pounds. My weight loss journey has been very educational and exciting. I found myself obsessed with my health.
What is your motivation?
My family motivates me to keep going. I know they need me! I was tired of having issues with elevated blood pressure. I didn't want to take medication for the rest of my life. Now, I'm looking forward to my next Dr's visit!
When did you start your journey?
I started my journey on 6/18/18. My journey hasn't been perfect, but I didn't give up!
How did you change your eating habits?
Losing weight with Keto and Intermittent fasting changed my life. I've had good days and bad days. I started by cutting out all carbs and sweets.
How often did you workout?
I began by walking daily. I also bought things to allow me to workout in the comfort of my own home, because I wasn't always able to get to the gym, having a small child, and working too. I also knew there would be days when the weather wouldn't permit me to walk, but I didn't let that stop me.
What advice would you like to share?
Always remember why you started. Encourage yourself and surround yourself with likeminded people. I've met some fantastic people on this journey.
I wanted to know what would happen if I didn't give up. Well, I didn't give up. I'm still going, Guys. I've gone from a size 22 to a size 12! I'm proof it is possible, with just a little hard work, dedication, determination, and faith. You can do it too!
Instagram: @Keto_licious84