Transformation of the Day: LaTausha has released 22 pounds. A vacation video served as her wakeup call. She also wanted to do something about her pre-diabetes and blood pressure. Check out how she is taking action.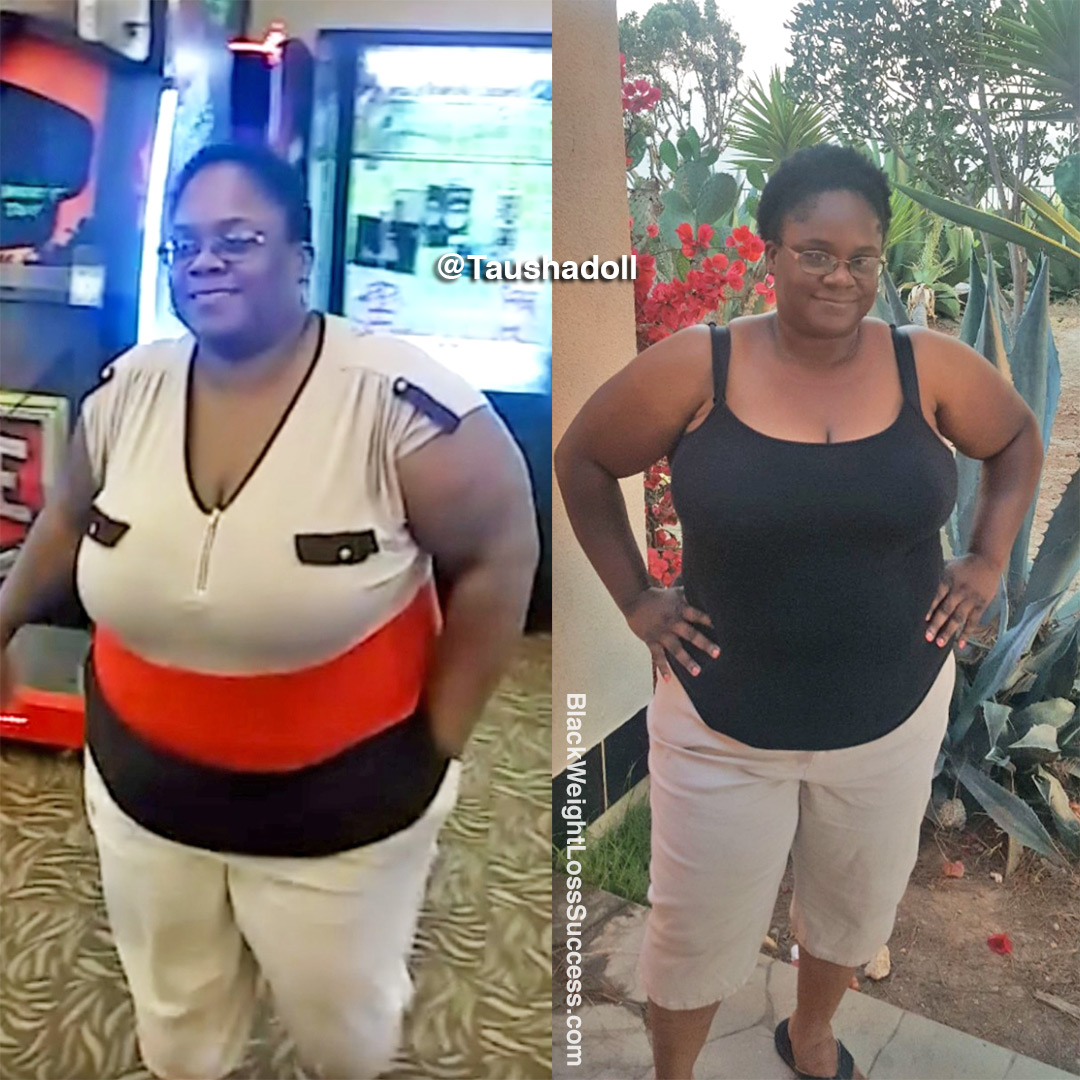 What was your motivation?
My motivation came when I saw how big I had gotten in a vacation video. Also, my doctor told me that I was pre-diabetic and needed to control my blood pressure.
What inspired you to keep going when you wanted to give up?
PRAYER! I pray daily for the strength to keep going.
How did you change your eating habits?
I don't deprive myself of the food I love. I practice portion control instead. I started eating more green leafy veggies, and I've fallen in love with portabello mushrooms and cauliflower rice. I love to make new recipes.
I try to be strict with my eating habits during the week and lighten up a little during the weekend. I only have one cheat meal on Saturday and one cheat meal on Sunday.
What did your workout routine look like?
I hired a personal trainer to help me see the results. I train with my trainer twice a week and workout on my own once a week. My workouts consist of both cardio, weights, and resistance training. I also walk one or two days a week during lunch at work to get some extra movement in.
What was your starting weight? 280 What is your current weight?
My starting weight was 280 pounds, and my current weight is 258. I'm 5'4″.
When did you start your journey?
January 14, 2018. My transformation is still in progress.
What is the biggest lesson you've learned?
To take this journey one day at a time. If you fall off the horse, get back on and ride the heck out of it!
What advice do you have for other people who want to lose weight?
Everyone's journey is different. Do your research on food and nutritional values, and get moving. Walking is a great start. You don't have to speed walk. Just walk for 30 minutes, 3 times a week. Exercise makes a difference.
Instagram: @Taushadoll