Transformation of the Day: Alisha lost 180 pounds. She was tired of unflattering clothes and not loving what she saw in the mirror. Inspired by the memory of her beloved brother who passed away weighing 800+ pounds, she figured out what works for her and refused to give up. Check out what she did to release the weight.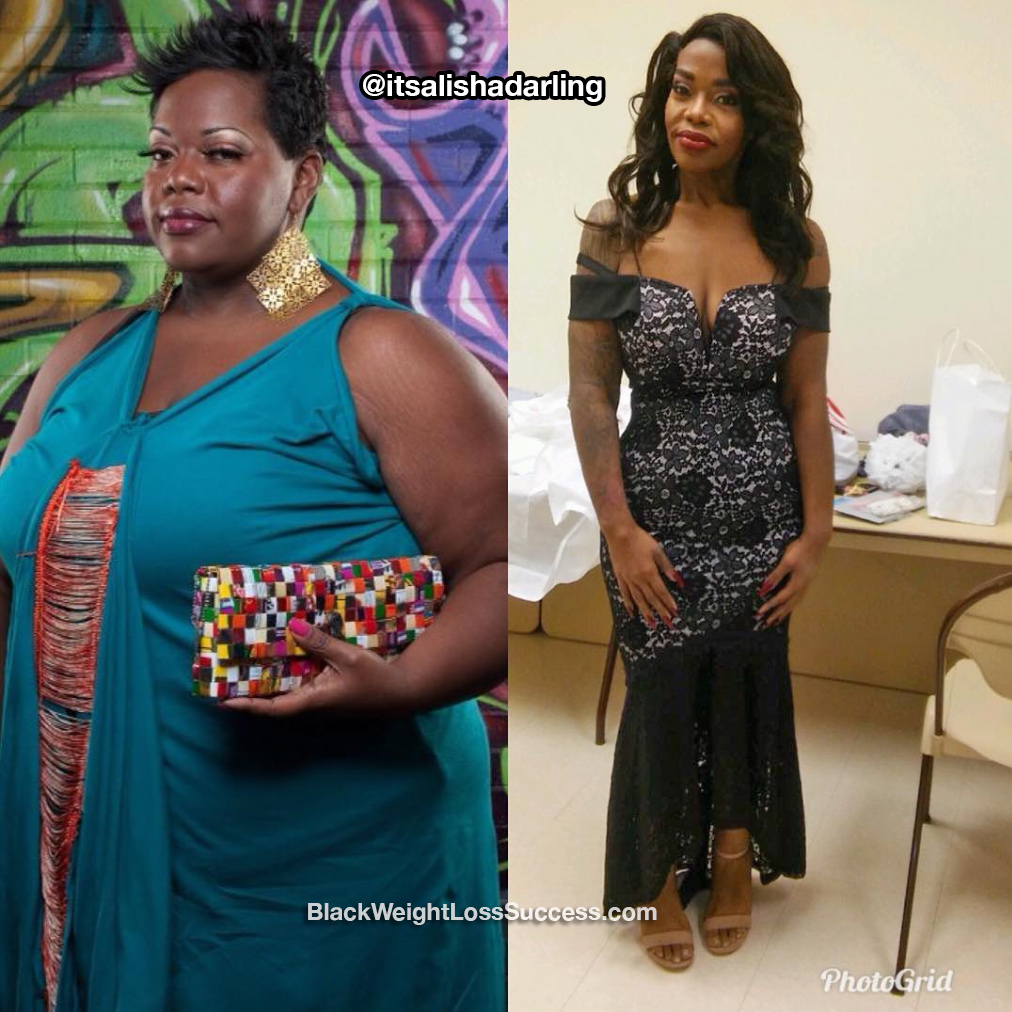 What was your motivation? What inspired you to keep going when you wanted to give up?
My motivation to lose weight came from my heart. I simply got tired of the reflection I saw in the mirror. I got tired of buying super expensive clothes that weren't flattering at all. I finally made up my mind that I had enough and just went for it!
When I wanted to give up, I thought about my brother. At the age of 33, he passed away weighing 800+ pounds. I never want to let him down.
What was your starting weight? What is your current weight?
I've gone from 333 pounds to 153 pounds.
When did you start your journey?
I started my journey on 04/25/2014, so this transformation has taken 4 years. I had LapBand surgery in 2014, and lost only 50 pounds within a year following surgery. I continued on the same destructive path following LapBand, only to find myself at a plateau that was never ending. My results didn't come until I incorporated a proper diet and exercise. It takes work! Lapband was just a tool to help.
How did you change your eating habits?
To change my eating habits, I gave up carbs. I stopped eating sweets late at night, and I cut out rice and bread. I'm from the south, where everything is smothered in gravy. I had to give up all my comfort foods so that I could finally be comfortable for good. Currently, I follow the Keto diet and I love it. I get to eat fat and still lose fat! For me, it's a win-win!
What did your workout routine look like?
I actually worked with a personal trainer. She was a Godsend. If you can, get a trainer. She helped me so much and showed me different exercises so that I didn't get bored quickly. I work out 3-4 times a week, depending on how I feel. Cardio is done with every workout. I also weight train to tighten and turn that fat into muscle.
What is the biggest lesson you've learned?
The biggest lesson I've learned is I CAN DO IT! Literally ANYTHING I put my mind to can be done.
What advice would you share with people who want to lose weight?
My advice would be to make up in your mind that you're ready for change and then follow through. It will get hard, but push past that and knock out those goals. You've got this!
Instagram: @itsalishadarling