Transformation of the Day: Amanda lost 79 pounds. When her doctor said she was obese, she turned those words into motivation. She took action by going vegetarian, working out regularly, and putting her faith to work. Check out her story.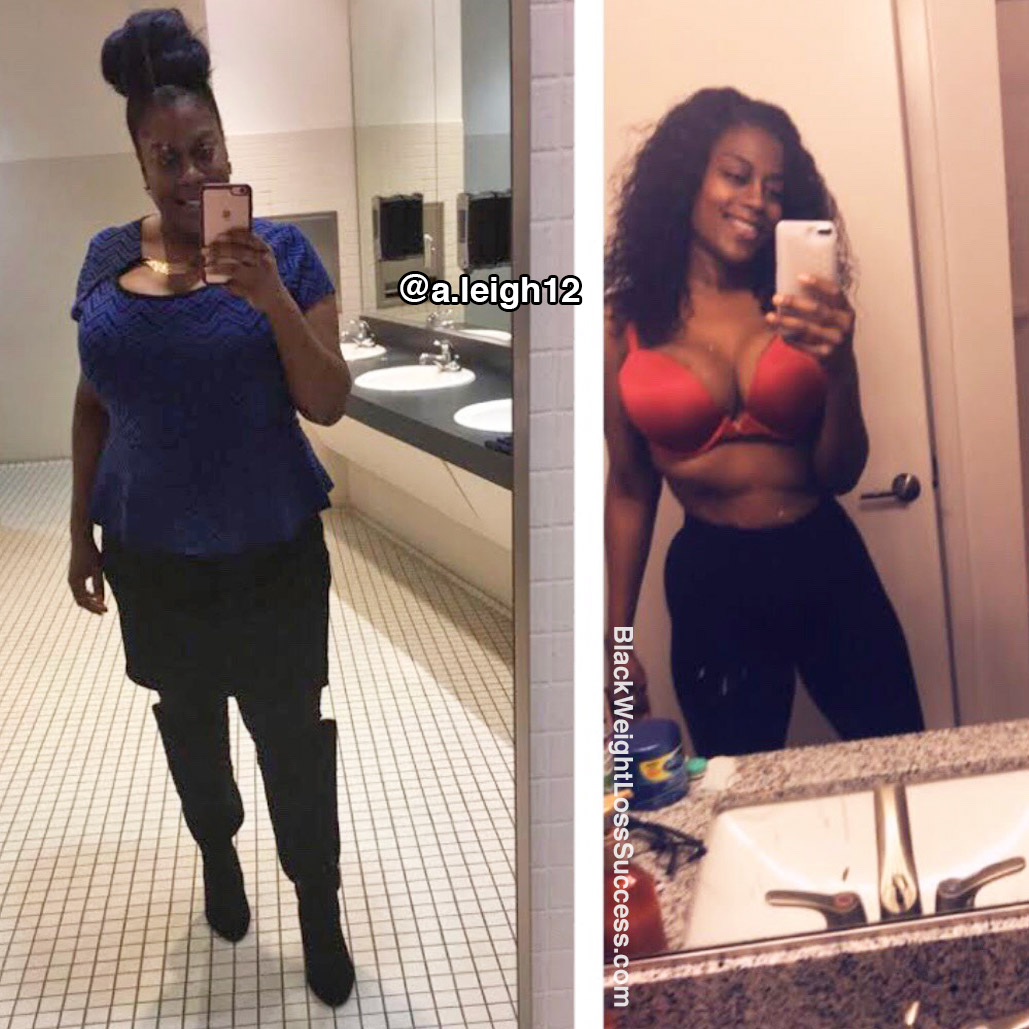 What was your motivation? What inspired you when you wanted to give up?
I was an athlete all throughout high school. After high school, I fell into depression due to the passing of my mom, and I found the most comfort in food. My motivation came when the doctor said I was obese.
As I began this journey, I knew what I was capable of. I set small weight loss challenges for myself. Once I met those challenges, I told myself, "I'm not giving up." Also, the naysayers were my biggest inspiration. When they said I couldn't do it, that pushed me harder to show myself and my haters that I can.
How did you change your eating habits?
I went fully vegetarian.
I didn't drink any soda, tea, or any sugary drinks.
I just drink water, hot green, or peppermint tea.
I didn't eat any candy or processed snacks.
I allowed myself one cheat meal per week.
What did your workout routine look like? How often did you workout?
I did cardio 4-5 times a week on the treadmill or Stairmaster.
I'm beginning to do strength training now.
I used the technique of losing the weight first and building muscle later.
My current routine is two days HIIT and 2-3 days of weight lifting.
What was your starting weight? What is your current weight?
My starting weight is 240 pounds, and my current weight is 161 pounds. My height is 5'7″.
When did you start your journey? How long did your transformation take?
My journey began in Nov. 2017, and it took 7 months. No surgery.
What is the biggest lesson you've learned?
I can do all things through Christ. I can crush whatever goals I set my mind too, and put God fully in front of.
What advice do you have for others who want to lose weight?
Even if you walk on the treadmill, it's better than sitting on the couch. If your struggle is eating unhealthy food, replace one bad meal with vegetables. If your challenge is working out, take a walk instead of being on your phone. Once you master a challenge, combine those victories.
Instagram: @a.leigh12