Transformation of the Day: Dawn lost 58 pounds. After she had a mini-stroke, she tried lots of methods for weight loss, but eventually, she realized that she had to change her relationship with food and commit to exercise to get results. This mom of four will turn 50 in March, and she's never felt better.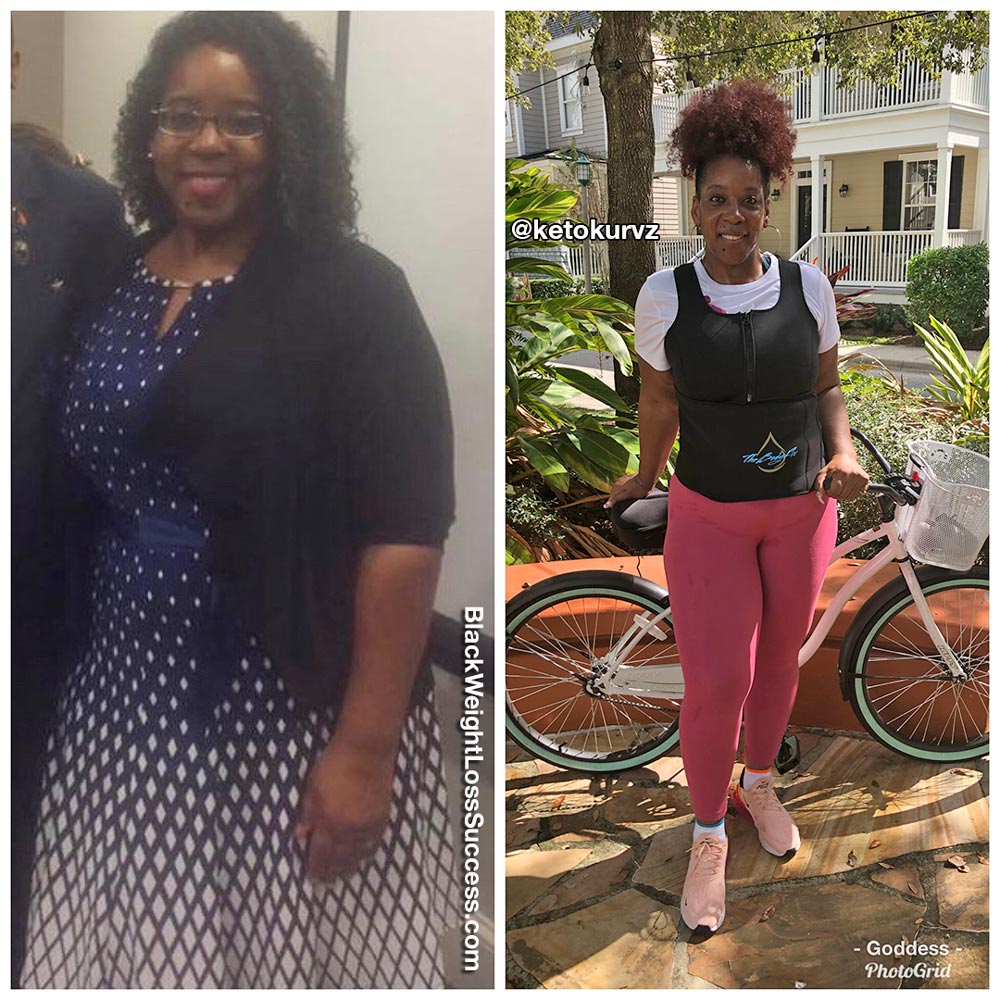 Starting weight: 278.4 pounds
Current weight: 219.6 pounds
Height: 5'8″
After having four children via three Cesarean sections, I struggled with my weight, depression, and high blood pressure. I ended up having a TIA, which stands for Transient Ischemic Attack or mini-stroke. I was told that if I lost weight, it would lower my BP and reduce the risk of a stroke happening again and being more severe. 
I tried just about everything out there to lose weight and wasted lots of money. I did not change my relationship with food and did not exercise (that was just something I couldn't do and didn't want to do, or so I thought).
In 2018, I discovered the Ketogenic diet. I started my journey in March 2019. I researched Keto and cut carbs and sugars from my diet, including sugary drinks. I began eating healthy fats only, grass-fed meat, and real butter. 
I actually workout now and love going to the gym! I started by building stamina on my bike and doing only 2 miles a day. In the gym, I started with the treadmill, kettlebells, and core training. In the beginning, I only went 2-3 days a week. Now, I go 4-5 days a week and ride my bike every other day. 
The biggest lesson I've learned is that going off track doesn't mean you've failed. It's failing to jump back on track that's the issue.
I have dropped 50+ pounds and counting. My journey continues. I swear I don't want to sound cliche by saying this, however, if I can do it you can too. That's the truth. 
I really hope to motivate even one person to get control of your life. I will be 50 years old in March and have never felt better! The first bit of advice I would offer anyone who wants to lose weight is to take baby steps. Also, don't compare yourself. Your journey is as individualized as your fingerprint. Lastly, trust the process. 
Instagram: @ketokurvz
 

 

View this post on Instagram