Happiness lost 82 pounds/37kg. She found her motivation when she saw how obesity related illness and health complications were affecting her mother. Check out her story.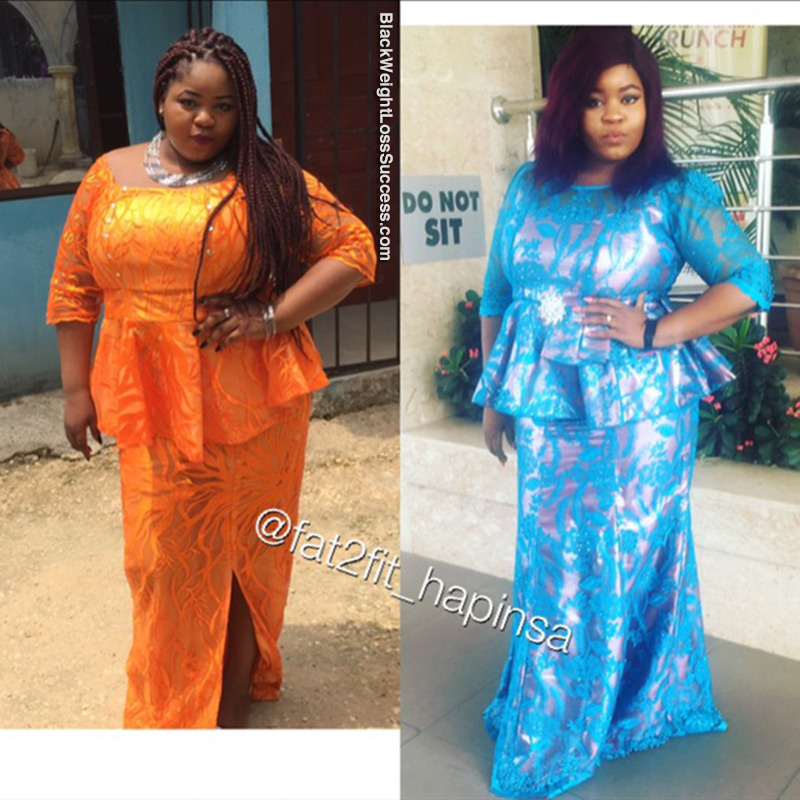 What was your motivation?
I started my journey in 2015 after my mom was hospitalized due to obesity related complications. This included fractured femurs due to weight, high cholesterol, high blood pressure, blood sugar complications, etc. Seeing her being wheeled into the hospital and hearing the doctor use the terms "obesity related " was my turning point.
How did you change your eating habits?
I embraced the fruit diet. Later, I tried the
ketogenic diet.
 Currently, I'm counting calories while maintaining a low carb life. With my 6 to 7 job, it's difficult. However I don't want my future kids to see me weak, helpless and vulnerable. That keeps me going.
What was your starting weight? What is your current weight?
From 127kg to 90kg currently. (280 pounds to 198 pounds) My height is 1.60m/5'2″. I have not gotten to my desired weight, which is 75kg, but I am sure that by this time next year, I will be there.
What did your workout routine look like?
On average, I worked out 4 times a week. I have a 6am to 7pm job, so I have to balance it all out. I do a little cardio and more of weight lifting.
What is the biggest lesson you've learned so far?
The biggest lesson I've learned is to love myself no matter my size. This is because I still have people who walk up to me and say that I was prettier before I lost most of the weight.
What advice would you share with people who want to lose weight?
Get into a routine that fits into your lifestyle and work around it. Also choose exercise and eating habits you enjoy so that you can be consistent without failing. Time is the greatest factor in fat loss. Don't be in a hurry.
Instagram: @fat2fit_hapinsa