Transformation of the Day: Krystal lost 104 pounds. This mom was tired of all the limitations and issues that came with her weight. One day, it all just clicked for her, and she hasn't turned back since. By taking Bootcamp classes, eating clean and changing her mindset, she has found herself again. Check out her story.
On May 7, 2018, I decided I was taking my life back after 13 years. I walked in the doors of the gym and never looked back. So far, I am down 104 pounds and over 65 inches gone forever.
What was your motivation?
I would have to say my primary motivation for wanting to lose weight and being healthy is my kids. I wanted to be able to play with them without restrictions. I wanted to walk in the mall with my teenagers and not have to stop for a break or complain of my back aching. I needed to lose weight because I needed to be there for them. I also needed to lose it because I had lost myself.
Tell us about your eating habits and your workout routine.
When I signed up for Fitness Bootcamp, it came with a very strict meal plan and a trainer. The meal plan consists of chicken, turkey, fish, etc. No fats or oils. I eat fruits that aren't high in sugar and drink at least a gallon of water each day.
I work out with my trainer 3 days a week. The workouts with my trainer consist of HIIT, cardio, and weightlifting. Each day of Bootcamp we target specific areas of the body. I also do extra classes outside of Bootcamp, like Spin class for additional cardio and BodyPump.
Starting weight/Current weight
My starting weight was 279 pounds, and my current weight is 175 pounds. My ultimate goal weight is 165 pounds. I started off in size 24/26 in pants and a 2x /3X top. I currently wear a size 12/14 in pants and a Small/Medium Top. My height is 5'1.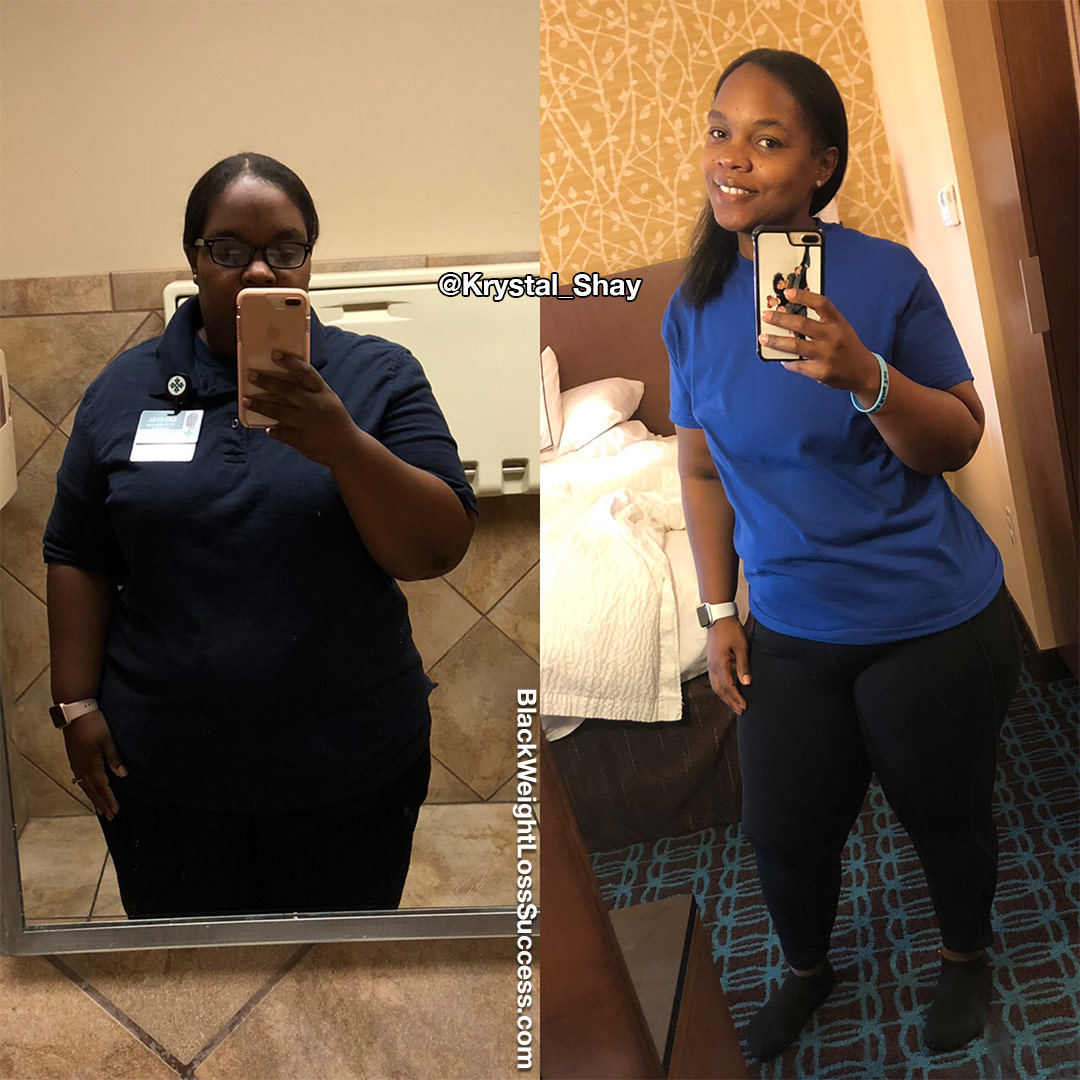 What is the biggest lesson you've learned so far?
The biggest lesson that this journey taught me is that I can do whatever I set my mind to do. During this journey, I have not only lost weight. I found myself again. I found the person I lost along the way because I no longer liked what I saw in the mirror. I wasted so many years hiding because I was embarrassed and ashamed. My smile is genuine again. My daughter even told me she loves this new me because I'm not so angry anymore.
What advice would you like to share?
My advice to anyone who wants to lose weight is start today. Stop putting it off for "Monday" or "The 1st of the month". Imagine yourself 30 days from today if you start today. Imagine yourself a year from today if you start today. I know the struggle. I struggled for 13 years to lose the weight until one day as I was sitting in my closet, crying because depression was getting the best of me, and I decided that enough was enough. After that day, I never looked back. It was the best decision I have ever made. Is it easy? No! Worth it? Most definitely.
My Instagram: @Krystal_Shay
I recently started an Instagram showing my journey @Krystals_weigh.