Update July 2019: Shout out to Victoria. You may have seen her awesome transformation featured in People Magazine recently.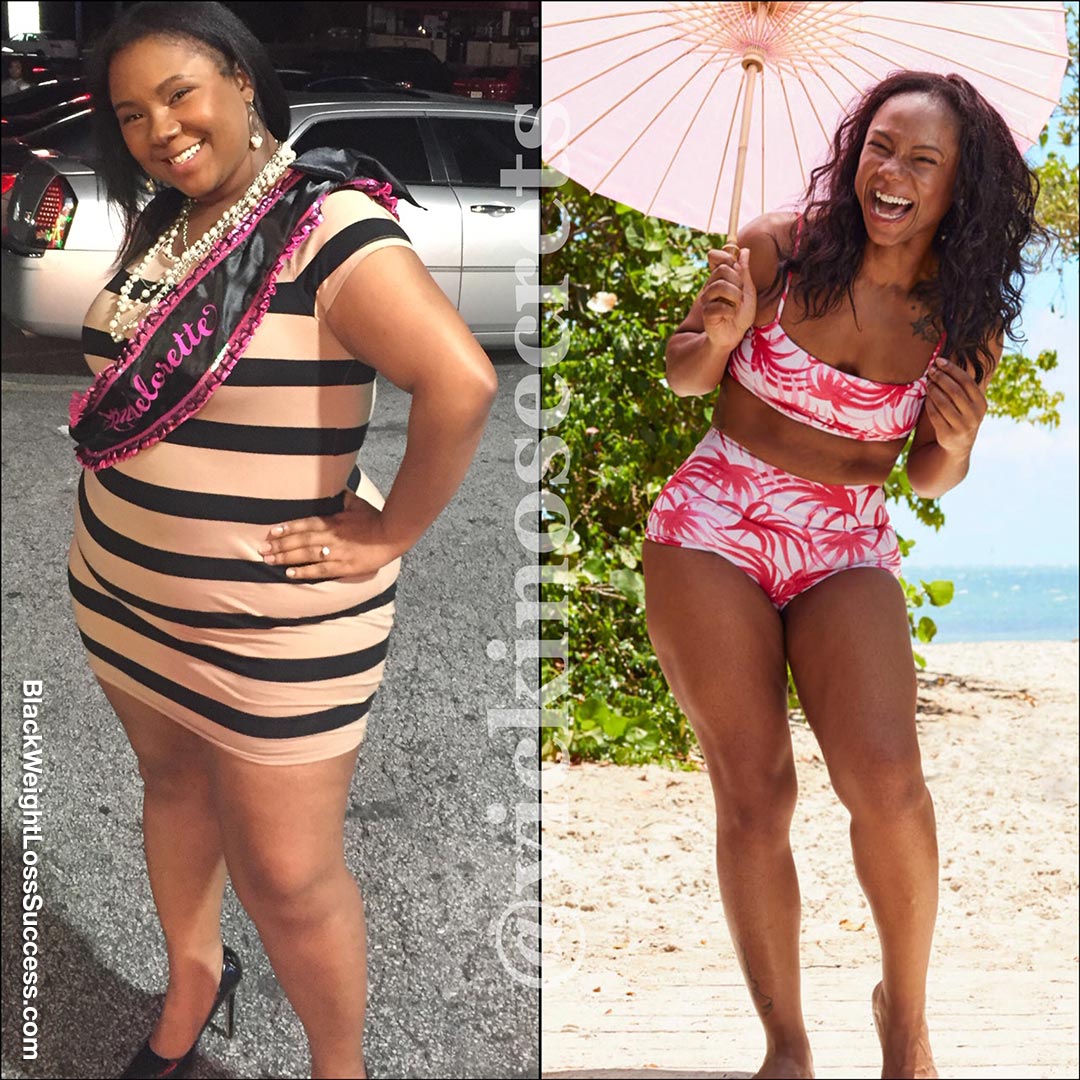 After losing 125 pounds, I fell so in love with fitness and living a healthier life. I decided to marry this new love with my current passion for helping others! This motivated me to go for my Personal Trainer Certification with ACE.
Not only did I receive my certification, but my weight loss story was recently featured in this year's People's Magazine "How We Lost 100lbs" issue, as well as on Good Morning America and E! News. When I began sharing my journey, I never imagined it would get to this point of inspiring so many people! I literally went from being scared to meet and speak to new people to being interviewed by PEOPLE!
My story and testimony is PROOF that anything is possible when you get out your own way, have faith, and believe in yourself!
@vickinosecrets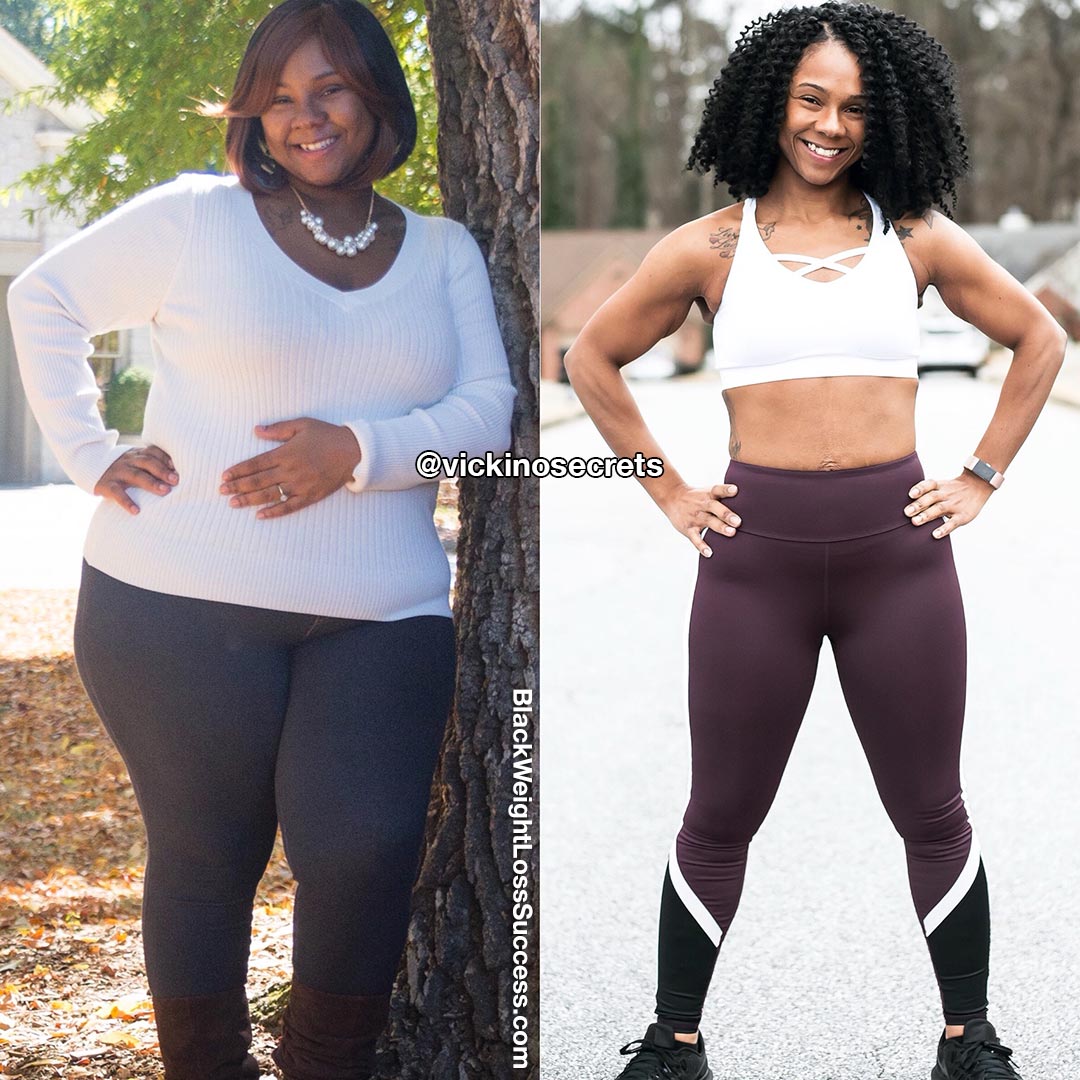 ---
Transformation of the Day: Victoria lost 125 pounds. This proud mom was tired of failing and starting over again. She let go of her excuses and adopted a new mindset. Faith, fitness and healthy food has been key to her transformation. Check out her story.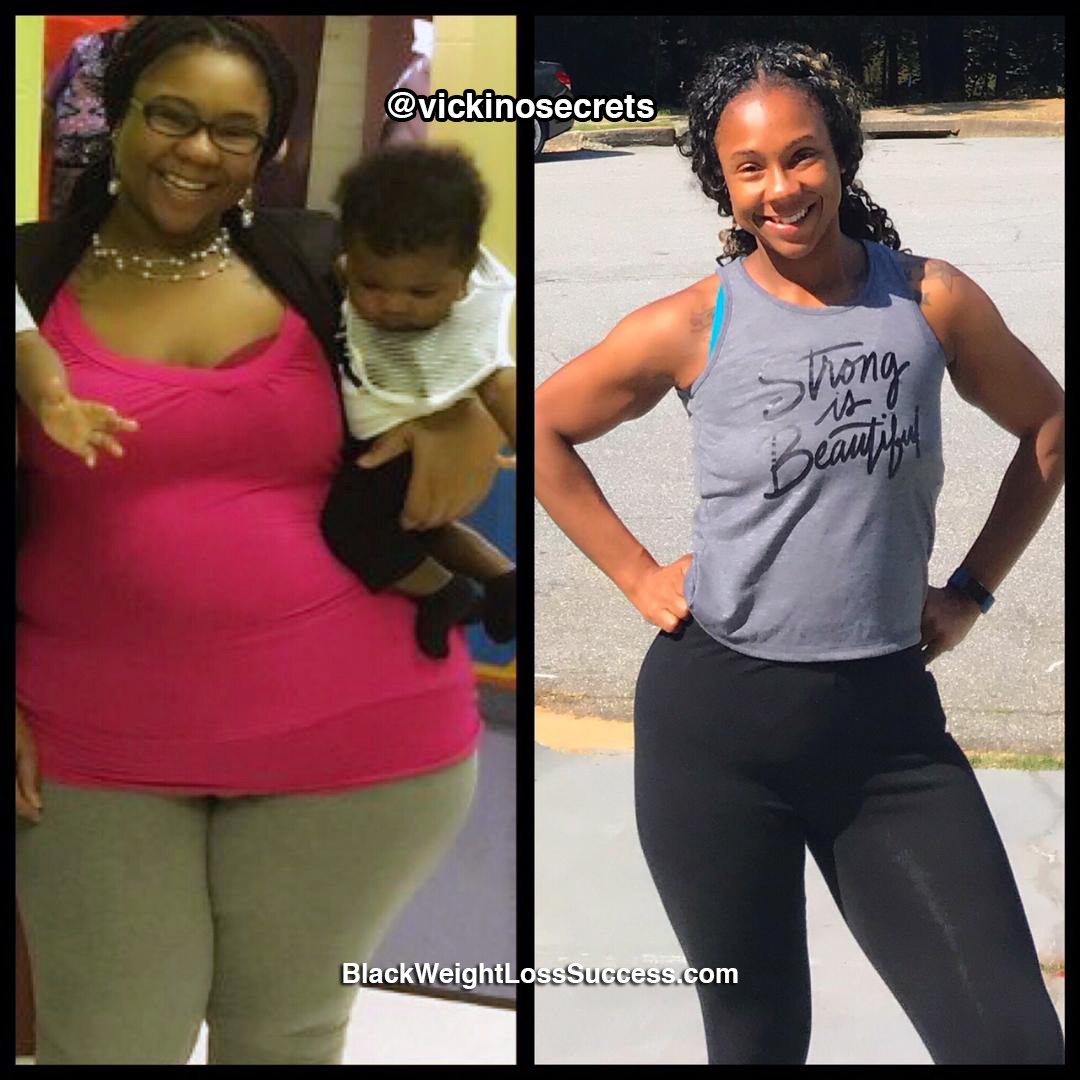 "Life will only change when you become more committed to your dreams than you are to your comfort zone." -Billy Cox
What was your motivation?
I've been overweight my entire life. After having my 2nd child, I got up to my highest weight ever of 275 pounds at 5'4″. I started my journey in 2017 with a goal of losing the weight, however I let "obstacles" become excuses for why I kept falling off the wagon. Every week was a "new week to start" for the first 6 months of 2017. It wasn't until June of last year that it hit me… I was tired of failing. I wanted my boys to pick up healthy habits from me so they wouldn't have to endure what I did while growing up overweight. I was finally ready to break the cycle. I got so motivated that I challenged myself to transform my body and ultimately my life.
A year later I'm down 120+ pounds! People say I made it look easy, but I STRUGGLED A LOT and still do. There were many days where I was discouraged and depressed because of the process, but I was not defeated! This journey has given me so much more than a new body. I've been given a new support system and a more positive outlook on life. I've fallen so in love with the process that now I want to help others achieve their goals too! I used to hear all the time that I'd never be "small" or "skinny", and for a while I believed it. However, this journey further proved that while "man" can say one thing, God will always have the last say. Nothing is impossible until God says it is and I'm a witness to that.
How did you change your eating habits?
I gradually cut down on carbs. I replaced meals with green smoothies, which is the best way for me to increase my veggie intake since I hate salads. I also eliminated sodas, juice and alcohol.
What did your workout routine look like?
I started slowly by walking 4 days a week. Now, my routine is way more intense, rotating between HIIT for cardio as well as weight training. I currently workout 5-6 days a week.
What is the biggest lesson you've learned so far?
The biggest lesson I learned was that this process is more mental than anything else. Once I accepted the fact that I needed to make this lifestyle change, the weight began to fall off. Now, I crave healthy foods over junk food, and I look forward to working out… whereas before I would dread it.
What advice do you have for people who want to lose weight?
There are 3 things that really helped me to be successful;
1) Set and focus on reaching small goals instead of focusing on the ultimate goal, so it feels more attainable.
2) Find workouts/exercises that are enjoyable for you and that you can look forward to doing (for me that's weight lifting). Additionally, switch up your meals to include a cheat meal every so often so you don't get bored or feel deprived in your diet.
3) Most importantly, don't limit yourself. Nothing is impossible unless you make it impossible.
Instagram: @vickinosecrets