Update 2020: Cheri has released 157 pounds!
View this post on Instagram
---
Transformation of the Day: Cheri lost 89 pounds. This Alpha Kappa Alpha soror was inspired by her late mother's battle with MS and her late father's ability to get things done. With a healthy diet, exercise and VSG surgery, she  is half way to her goal and making steady progress. Check out her journey.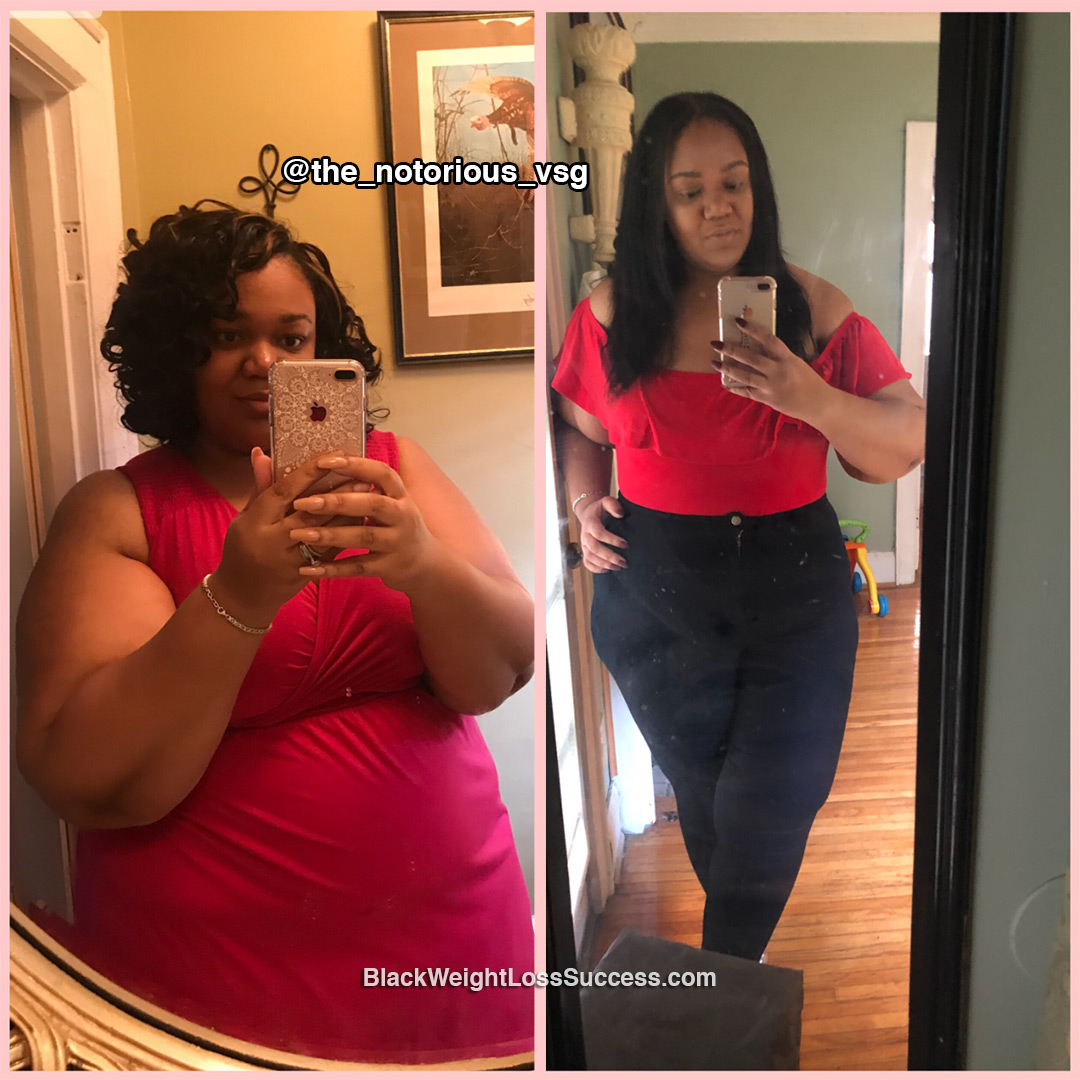 After a life long struggle with food addiction and yo yo dieting, I decided to take back control for the sake of myself and my family. With diet, exercise and the Verticle Sleeve Gastrectomy surgery, I'm half way too my goal, and inspiring myself and others along the way
What was your motivation? What inspired you to keep going during the touch times?
I had VSG weight loss surgery on 4/10/18 for myself, my health, my happiness and for my family! I keep going because of the inspiration of my late mother. She lost her battle with MS in Dec 2015 and never stopped fighting up until the end. She lived life positively and happily inspite of her multiple disabilities. I was also inspired by my late father who could do Anything. How can I give up after they worked so hard dispite the fact that so much was stacked against them? And lastly, my daughter and husband. I want to be the best that I can be for them.
How did you change your eating habits?
I started on a low carb, high protein diet before surgery. I lost 25 pounds before surgery.
How much weight have you lost?
Now, I'm down 89 pounds and I am 5'11″. The key is to try and try again… then being willing try something else if necessary.
What does your workout routine look like?
I work out everyday. I'm walking, lifting weights and working out on the Stairmaster.
What is the biggest lesson you've learned so far?
I would say that I am learning to show my body love and patience. When I work out, that is love. When I choose high protein meals and take my vitamins, that is love. When I stop getting upset over the scale, that is patience.
What advice do you have for people who want to lose weight?
My advice is to DECIDE, COMMIT AND SUCCEED.
Instagram: @the_notorious_vsg