Transformation of the Day: LeAnn lost 100 pounds naturally by cutting out fast food, working out, leaning on her faith, and healing from past trauma. She changed her mindset along with her daily habits to get results.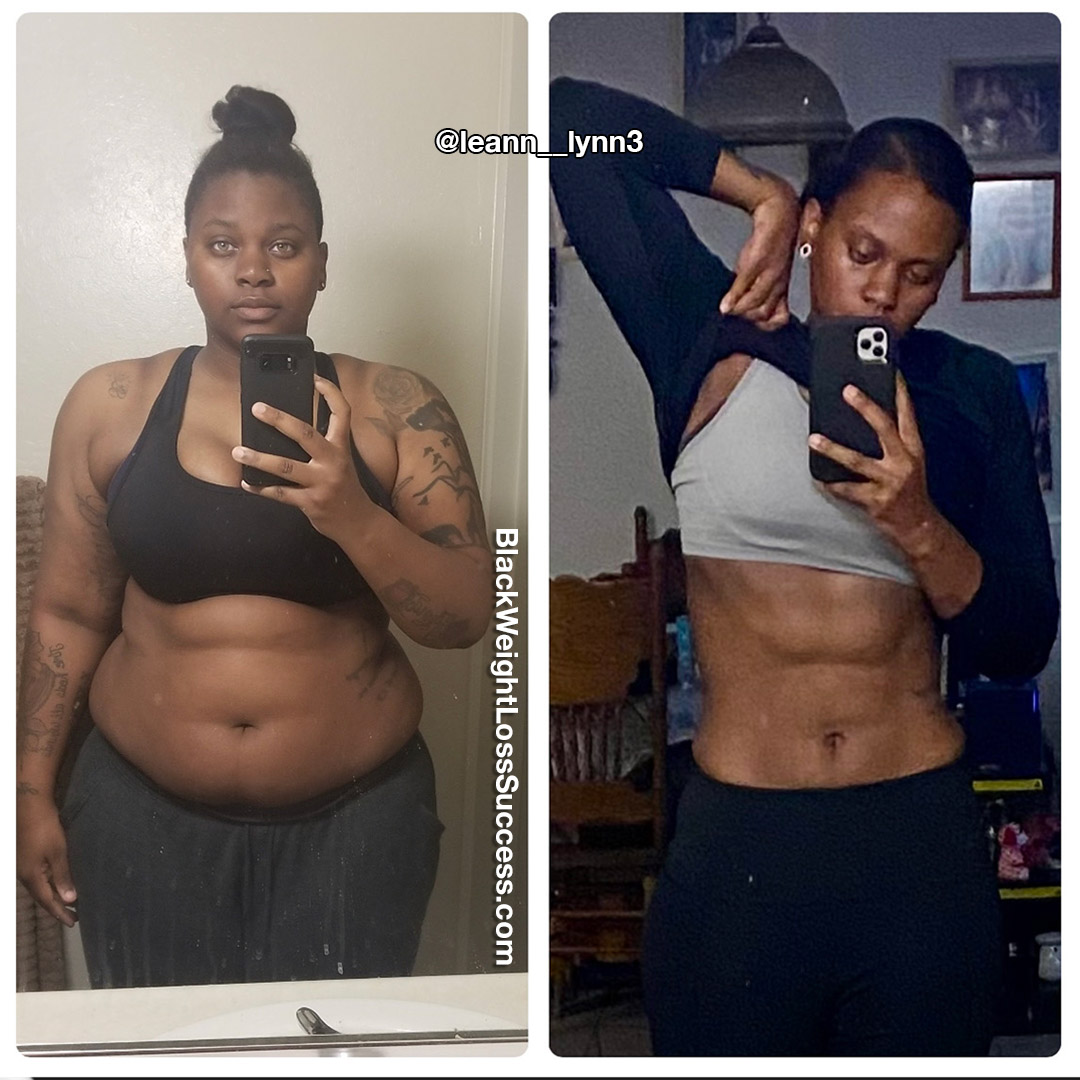 What was your motivation? What inspired you to keep going, even when you wanted to give up?
This is my third weight loss journey. This time around, I hit rock bottom. 270 pounds was the biggest I've ever been. I made a decision to change my life, not just my diet. 
How did you change your eating habits?
I started by limiting how much fast food I was eating. I went from eating fast food every day to just three days a week. I also started meal prepping before I would go to work. I cut out soda and juice and started drinking tea (little to no sugar added). 
What did your workout routine consist of? How often did you work out?
I began by walking for 30 minutes per workout. I also went to the gym three times a week. Eventually, I started jogging and running on the treadmill.
What was your starting weight? What is your current weight?
I started off at 270.8 pounds, and now I weigh 170 pounds!
What is your height?
I'm 5'7″.
When did you start your journey? How long did your transformation take?
I started in December 2019! It took one year and three months.
Is weight loss surgery part of your journey?
I lost weight naturally. I never thought about getting surgery. 
What is the biggest lesson you've learned so far?
I initially thought that when I lost weight, it would make me feel better. But, instead, I learned that by trusting God, healing from past traumas, and embracing who I am, that this journey was much more rewarding than just looking good. 
What advice do you have for women who want to lose weight?
It doesn't matter how you look on the outside if you're struggling on the inside (mentally). I changed my mindset and felt better mentally & spiritually.
Instagram: @leann__lynn3