Transformation of the Day: Ashley lost 51 pounds, going from a size 14 to a size 6. At 5'1″ and weighing almost 200 lbs, she decided to create a healthier lifestyle that could help her avoid health problems in the future. She learned that commitment is key. Check out her journey.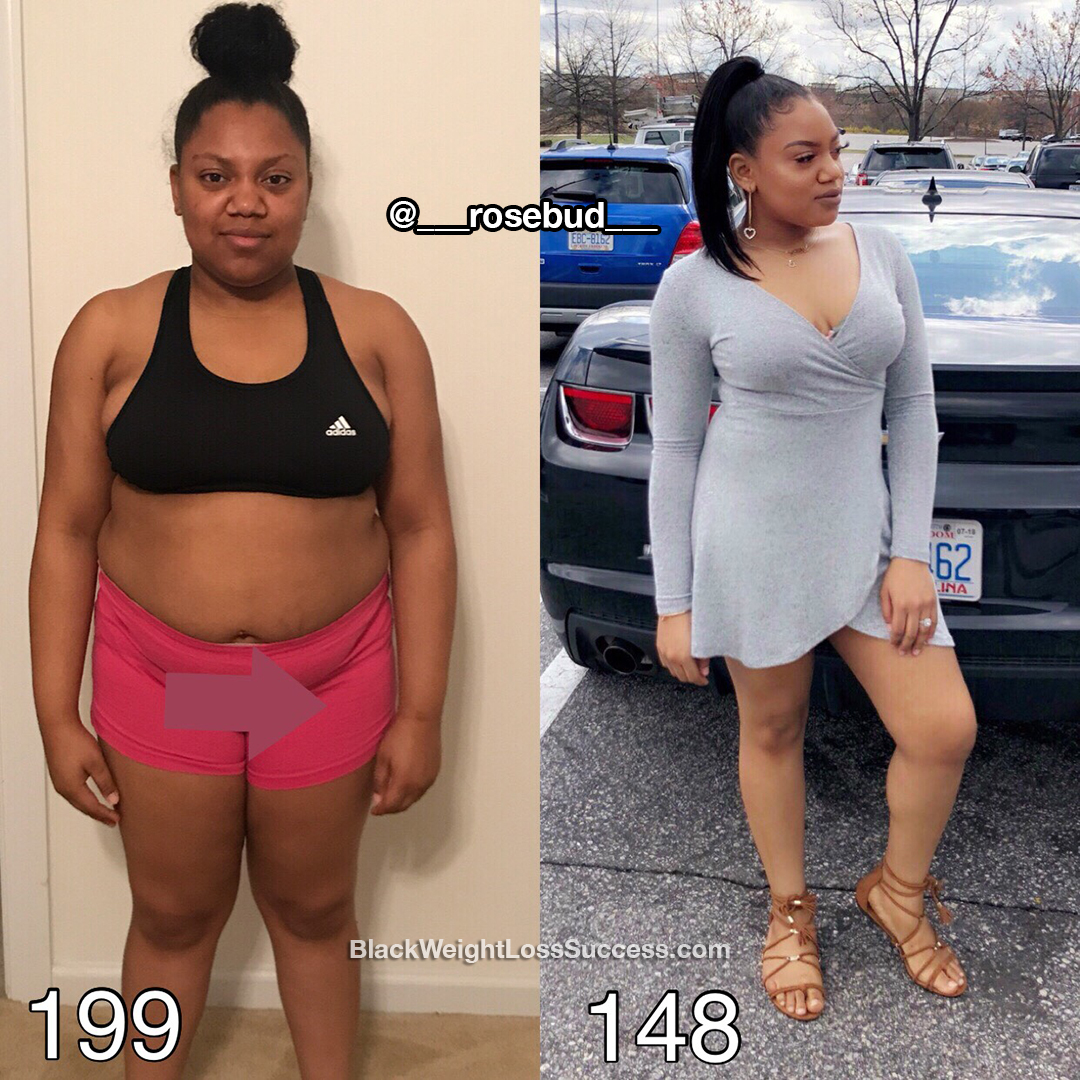 What was your motivation? What inspired you to keep going when you wanted to give up?
My motivation came from stepping on the scale and seeing 199 pounds pop up on the screen. I thought to myself, "You are only 5'1″ and you weigh almost 200 lbs." I knew I was unhealthy and that needed to change my lifestyle if I wanted to avoid any health complications. My inspiration came from always reminding myself of what my goal was, and remembering that I wanted to be a better version of myself.
How did you change your eating habits?
I started a low carb diet. I stopped eating fast food, fried foods, and junk food. I don't eat any beef, and I try to stay away from red meat, other than steak. I only drink water. I also counted my calories with the MyFitnessPal app.
I ate three light, healthy meals each day and 1 snack if I needed it. When my weight loss started to slow down, sometimes I would do intermittent fasting. I would fast for 16 hours and give myself an 8 hour window to eat, but I didn't do this often.
What did your workout routine look like?
For the first 4 months, I ran/walked 3-4 miles, 3-4 times a week. Then, I got a gym membership and worked out 3 times a week. In the gym, I did 35 minutes of cardio, 20 minutes on abs and 20 minutes on legs and arm workouts.
What was your starting weight? What is your current weight?
My starting weight was 199 pounds. I currently weigh 148 pounds.
How long did your transformation take?
I started on June 1, 2017. It took me 6 months to lose the weight.
What is the biggest lesson you've learned?
If you believe you can do it, you actually can. Commitment is key. Never give up.
What advice do you have for other people who want to lose weight?
Don't wait. Just do it. Even if you start slow, just start. Be committed to a better YOU and only do it for yourself.
Instagram: @___rosebud___
---
Do you have an awesome weight loss/fitness transformation story? We would love to hear it.
Story Submission Information