Transformation of the Day: Lolita lost 65 pounds. After her husband had a major stroke that left him disabled, she knew she needed to take charge and get healthy. She used a variety of tools to release the weight and create a new lifestyle. Check out her story.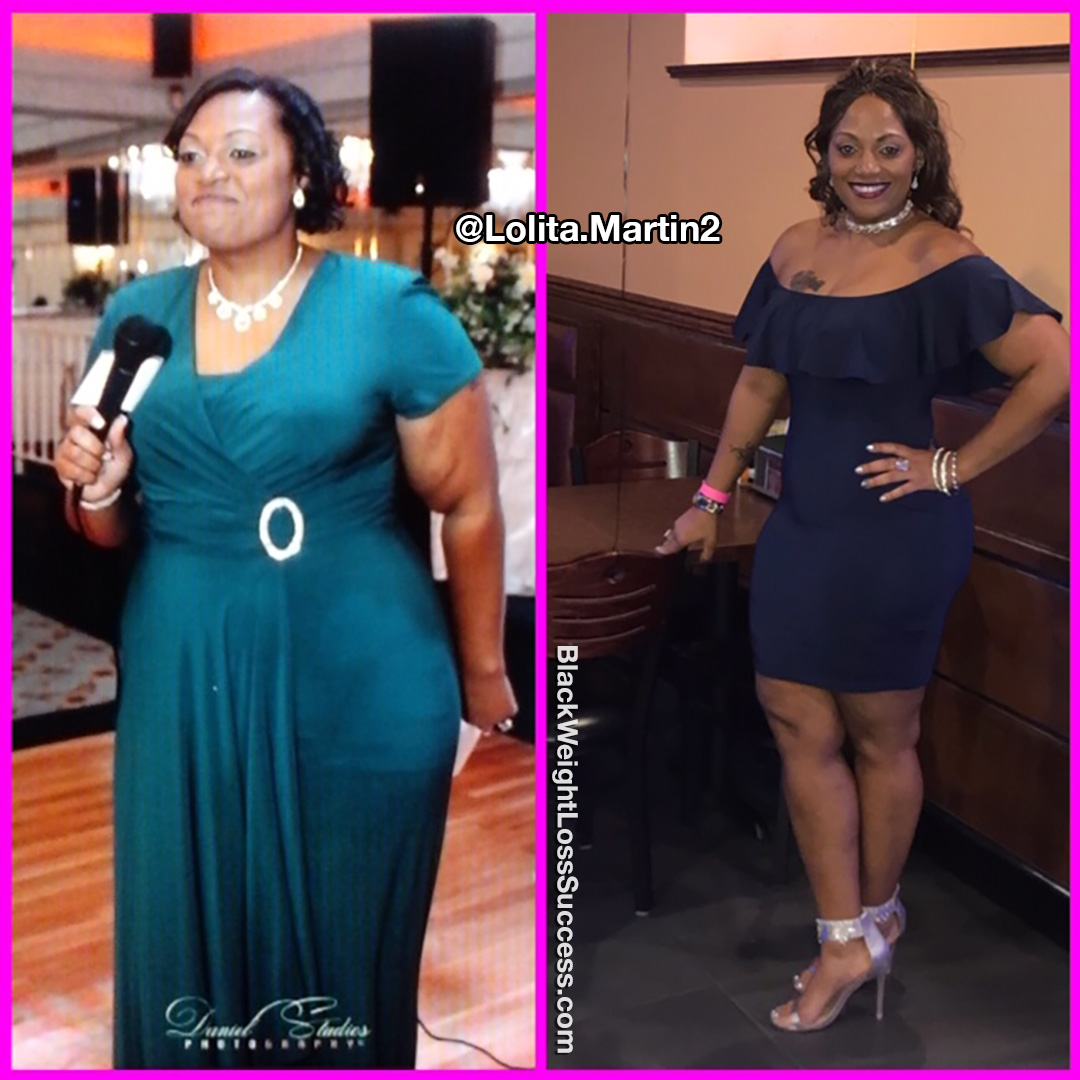 What was your motivation? What inspired you to keep going, even when you wanted to give up?
What got me on this weight loss journey? Back in 2012, my husband had a major stroke. He's totally disabled, and I realized I was in charge of everyone so, I needed to get healthy.
What motivated me to not give up? Hearing someone call me a "Fat Ass." That lit a fire in me that I needed to prove to him and others that I could do this.
When did you start your journey? How long did your transformation take?
I started my journey in October 2014. It took me 2 years to get to my goal weight of 175 pounds.
Is weight loss surgery part of your journey?
Yes, I had LapBand surgery over ten years ago, and it did not work for me. It actually was messing up my hormones and giving me severe acid reflux. In 2015, I was referred to a weight loss surgeon to get My LapBand removed and to have the Gastric Sleeve Done. I didn't lose too much weight from that surgery because my body had been through weight loss surgery already. I lost a total of 49 pounds from the gastric sleeve, and I lost 40 pounds before surgery. My total weight loss was 89lbs, but I gained 25 pounds back due to depression. I'm currently doing intermittent fasting to continue to tone and lose 24 pounds.
How did you change your eating habits?
My doctor wanted me to try an appetite suppressant called Qsymia. Being on that medication stopped my sweets craving. I also did Weight Watchers, and it taught me about portion control. I started drinking a protein shake in the morning and eating smaller meals throughout the day.
Tell us about your workout routine.
I started walking 7 days a week, even on holidays. I would do anywhere from 3 to 5 miles a day. Then, I transitioned to going to the gym and lifting weights. I didn't have a personal trainer. I started using a workout app called BodySpace. Now, I work out five days a week.
Starting weight/Current weight
My starting weight was 264 pounds, and my current weight is 199 pounds. My height is 5'6″. I'm 42 years old, and I don't look or feel like it. I refuse to go back to the old me.
What is the biggest lesson you've learned?
The biggest lesson I learned being on this journey is that I wished I started lifting weights earlier.
What advice would you like to share with people who want to release the weight?
My advice: You Can Do It! Start with small changes and be patient on this journey. It's a lifestyle change, not a diet. This is Your Story and No One Else's.
Instagram: @Lolita.Martin2