Melody lost 77 pounds/35 kgs. She has maintained her transformation for two years, and she is still going strong. She used a variety of tools, including portion control, working out at home, cutting carbs, and swimming.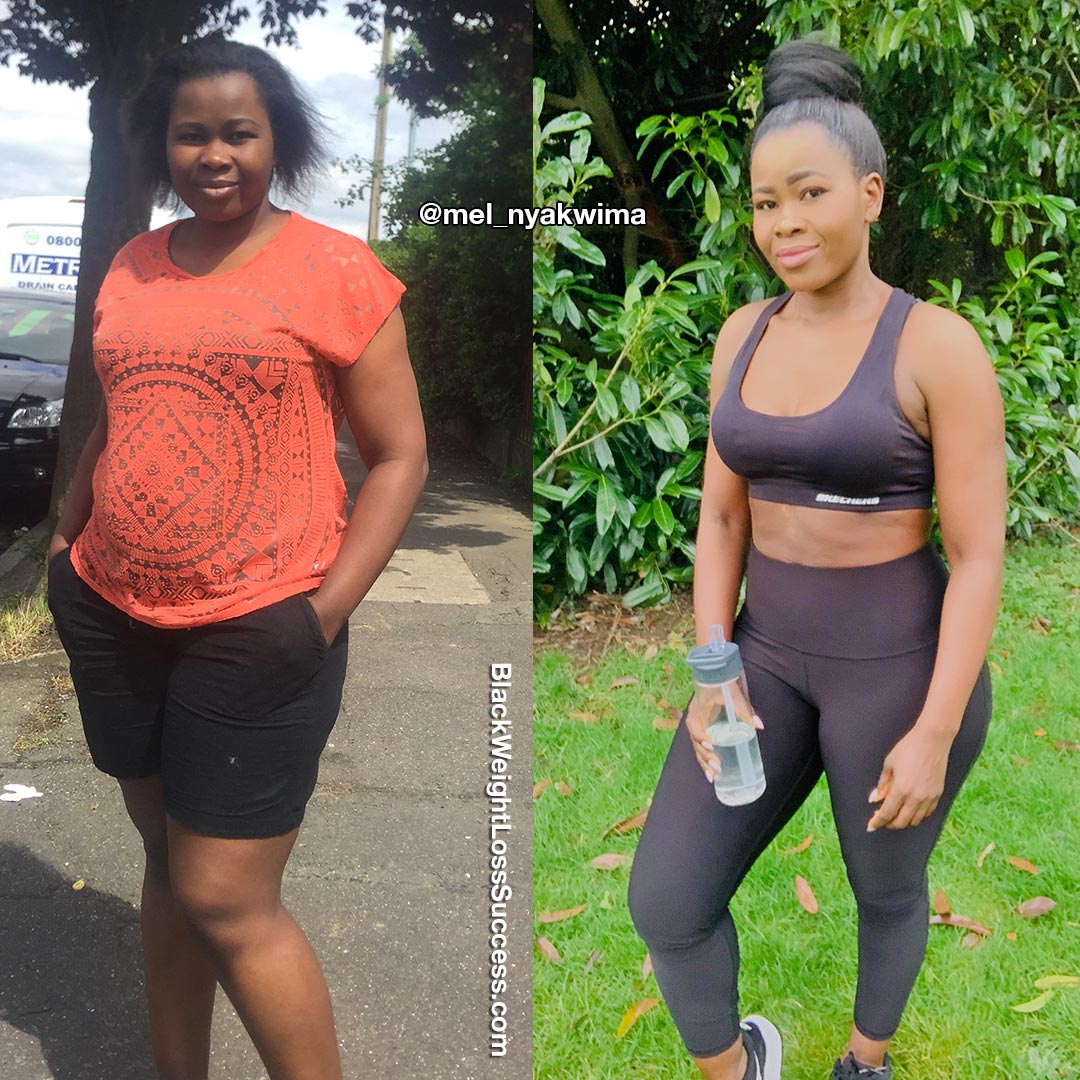 I am proud to have maintained for the past two years and lost 77 pounds/35 kgs. I am 39 years old and a mum of two (11 and 9 years old). I've also had two Caesarian sections. I lost three dress sizes, and I'm staying focused.
I mostly credit my success to reducing carbs, using portion control, and drinking warm/hot water throughout the day. I also avoided fizzy drinks, caffeine, and sugary foods. Exercising and swimming helped too.
Starting weight/Current weight
I began my weight loss journey on Jan 2, 2018 at 110kgs / 242 pounds / 17.3 stone. I have now reached my goal, and I currently weigh 165 pounds / 75kgs / 11stone. Now, I'm in the maintenance stage and still working on losing lower belly fat. 
What was your motivation?
Over the years, eating unhealthy foods and a lack of exercise led to continuous migraine headaches. Now, I'm feeling good, and I haven't had a migraine headache for the last 12 months.
How did you change your eating and exercise habits?
I started by reducing my carbohydrate intake and portion sizes for all meals. I ate gluten-free foods, such as sorghum porridge, beans, nyimo (Bambara nuts), oats, and fruit. I also drank 1.5-2 liters of warm water each day. I ate more vegetables and organic foods. 
Tell us about your workout routine.
My exercise routine ranges from running, walking, swimming, and doing equipment-free exercises at home, such as squats, yoga, and Zumba. I usually stretch and then squat for 10 minutes before every morning bath. I also go to the gym once or twice a month to use the equipment and swimming facilities.
Instagram: @mel_nyakwima