Update Aug 2019: Shout out to Quashema. She lost 27 more lbs.for a total of 109 pounds gone. She still works out for 30 minutes a day.
---
Transformation of the Day: Quashema lost 82 pounds. This young lady wanted to avoid a family history of illnesses like high blood pressure and diabetes. She changed her eating habits, tracked her calories, and worked out daily to release the weight. Check out her story.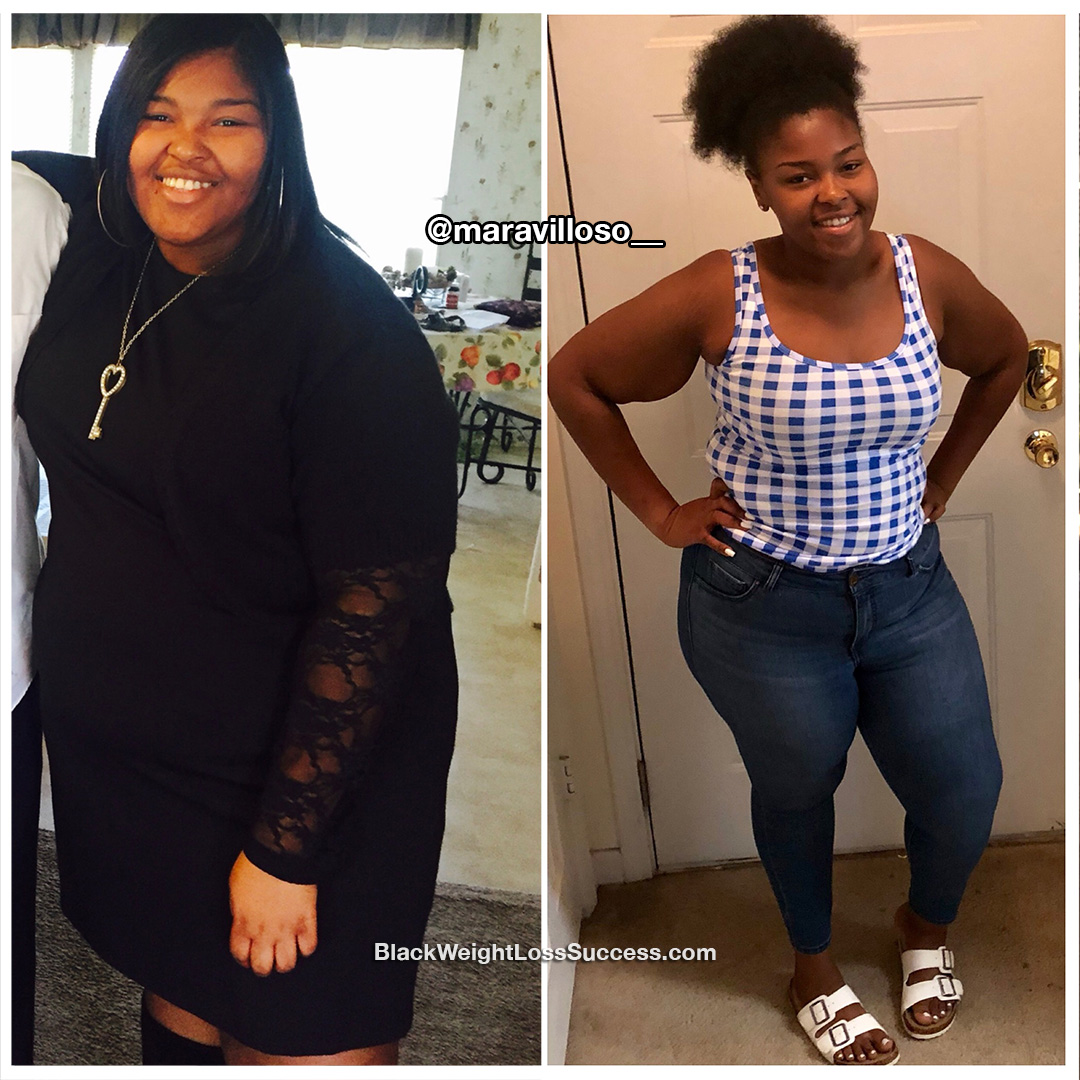 What was your motivation? What inspired you when you wanted to give up?
I came from a family with lots of health problems, such as high blood pressure, diabetes and so on. I wanted to make a change.
How did you change your eating habits?
I used the app MyFitnessPal pal to track calories and exercise. I only ate 2,000 calories of day and went low carb, high protein. I had to cut all sugars from my diet. I also drank lots of water… up to a gallon a day.
What did your workout routine look like?
I worked out everyday doing cardio. The treadmill and elliptical machines were my friends. I tried to incorporate 45 minutes of exercise daily.
What was your starting weight? What is your current weight?
My starting weight was 307 pounds and my current weight is 225 pounds. I'm 21 years old and my height is 5'8″.
When did you start your journey? How long did your transformation take?
I started in January 2017, so it's been a 18 month transformation.
What is the biggest lesson you've learned so far?
I've learned that you never give up, no matter how hard the battle is. There's a winner in everyone. All it takes is dedication.
What advice do you have for other people who want to lose weight?
I would let them know that it takes motivation. Once you start, you'll never stop.
Instagram: @maravilloso__