Transformation of the Day: Ashlee lost 120 pounds and gained lots of lean muscle. Self love and consistency are her secret weapons. Check out what this dynamic lady shared with us.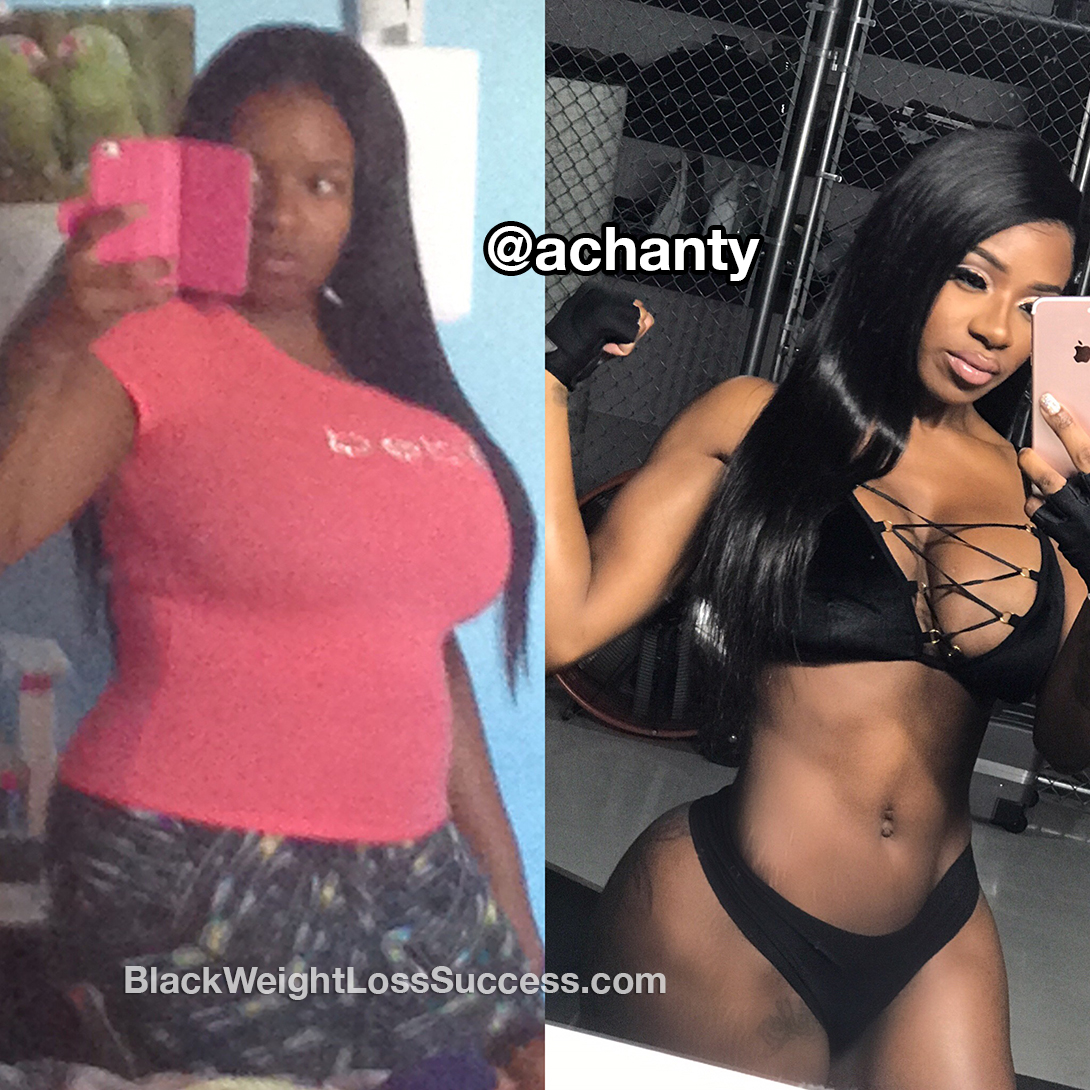 I started my weight loss journey in 2013 at 250 pounds. I learned a lot about myself, learned a lot about fitness and along the way all of this information changed my life. I no longer step on the scale because my goals have changed.
Starting weight/Current weight
My starting weight was 250 pounds and I got down to 130 pounds. Then, I gained about 10 pounds of muscle weight.
What is your height?
5'6″
What was your motivation? What inspired you to keep going when you wanted to give up?
My initial motivation was getting a revenge body. However, the more I learned about fitness, the more I began to love it and started doing it for me. I wanted to work on being a better me.
How did you change your eating habits?
My eating habits changed drastically. I ate more meals in proper portions every 2-3 hours. I also cut sugary foods out my diet . I carb cycle now as well. I eat vegetables daily, paired with various types of protein. I also prep all my meals in advance.
What did your work out routine look like?
I work out daily, doing a mixture of cardio and weight lifting, but when I first started exercising I was just doing cardio. I workout 6 days a week on average.
What is the biggest lesson you've learned?
Self love and consistency is key.
What advice do you have for other people who want to lose weight?
Do it for you and remain consistent. Don't give up! Also, realize that sometimes you'll feel yourself changing before you see it.
I am happy to be motivating, inspiring and challenging people around the world on a social scale. I'm letting them know that they too can be a #Fitfreak like me!💪🏾
Instagram: @achanty.t